Welcome to Chanticleer Reviews and Media! 
We're glad that you're here!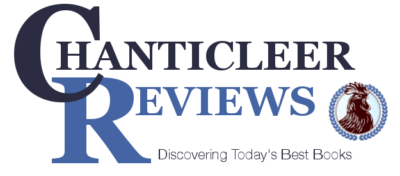 Subscribe to our FREE e-newsletter  to enter the Chanticleer Writer's Digest Contest to WIN one of three one-hour (may be split into two sessions) consultations valued at $150 each that we are offering to Writer's Digest 2020 Conference participants.
To enter, all you need to do is subscribe to our FREE e-newsletter between Nov. 4th and Nov. 18th, 2020.
We will select, at random, 3 of these new subscribers to win an hour's free consultation  ($150 value per winner) on their choice of topic:
Editorial Consult for a Work-in-Progress
Cover Design & Element of Cover Design
Evaluation of Author Branding
Book Promotion Strategy
Winners will be notified by email before Dec. 18, 2020 to set-up an appointment for their sixty-minute consultation. Consultations may be split into two half-hour sessions.
WHAT WE DO
Chanticleer Reviews Quarterly Magazine  features our editorial reviews, interviews with best-selling authors, writing craft articles, promotes the Chanticleer International Book Awards winners, along with articles on the latest in publishing. The magazine is available in print and digitally.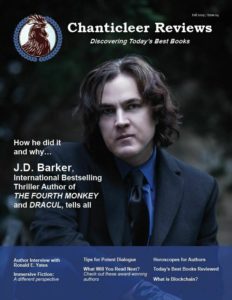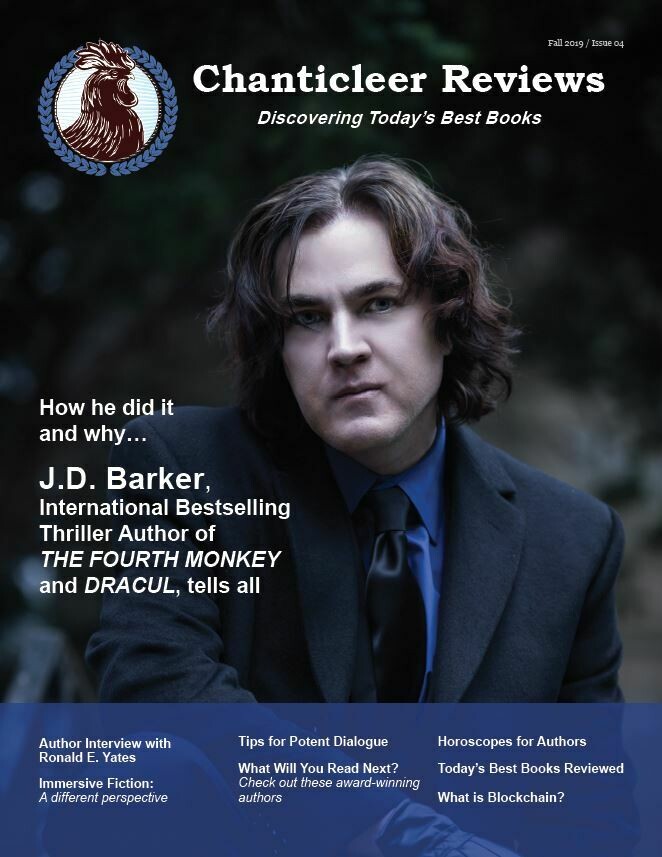 Chanticleer International Book Awards with 15 fiction divisions, five non-fiction divisions, a Shorts division that includes novellas and short stories, and the CIBA Series Awards.
More than $30,000 in cash and prizes are awarded annually each year at the annual Chanticleer Authors Conference that hosts the Chanticleer Int'l Book Awards Ceremony. This year's was held virtually due to the pandemic.
Chanticleer Editorial Services 
Did you know that Chanticleer offers editorial services? We have since 2011.
We work with a small number of exclusive clients who want to collaborate with our team of top-editors on an on-going basis.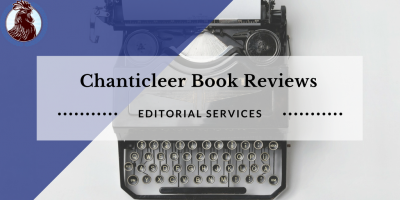 We have top-notch professional editors who are experts in the Chicago Manual of Style. They work and have worked in  the top publishing houses (TOR, McMillian, Thomas Mercer, Penguin Random House, Simon Schuster, etc.) with years of experience in the publishing industry. 
From Developmental Editing and Series Arcs to Line Editing and World Building to Copy Editing and Style Sheet Creation to Proofing and Formatting, let us put our top editorial staff to work for you and your work-in-progress.
Here is a link to our Editorial Services webpage: https://www.chantireviews.com/services/Editorial-Services-p85337185
EDITORIAL BOOK REVIEWS
Build your audience with an expertly written, unbiased, objective, and trusted editorial book review from Chanticleer.
Objective, Unbiased, Trusted – Editorial Reviews

Recommended by Where Writers Win

Affiliated with:  Alliance of Independent Authors – Partner, IBPA, and writers associations: AWP, PNWA, WWP, UCWA, SIWC,  Sisters in Crime, along with publishing industry leaders such as Writer's Digest, The Writer Magazine, and Independent Booksellers – Village Books and others.

Read by Librarians, Publishers, Distributors, Literary Agents, Film Executives, & Booksellers

Trusted by Readers
Published in the Chanticleer Reviews magazine (print and digital)
For more information, please click on this link: https://www.chantireviews.com/book-reviews/
Manuscript Evaluations
The power of a manuscript overview makes it one of the best tools that traditional publishing houses and literary agents make available to their authors to increase their success. Best-selling authors receive great editing and feedback on completed drafts from agents and senior editors before the Line Editing begins. Most authors never receive this vital feedback on early drafts, which leads to expensive editing outlays and inefficiencies in the publishing process. When feedback comes early in a work's progress it allows the author to create a more polished and compelling final product, which leads to better opportunities to create and publish more works.
For more information about Chanticleer's Manuscript Evaluation/Overview Editorial Service, please click here:
https://www.chantireviews.com/manuscript-reviews/

The Roost – A place for writers to perch
Chanticleer Authors Conference – CAC21
Learn from the Best at VCAC21! 
A small sampling…
Bestselling Authors: Robert Dugoni, J.D. Barker, Ann Charles, Cathy Ace, C.C. Humphreys, and others.
Writing Craft: Donald Maass of Maass Literary Agency, Jessica Morrell – A-list top-editor
Technology and Publishing:  Paul Cutsinger, Amazon Alexa Labs; Amy Stapleton of Chatables, Hindenburg Systems for Audiobook Creation and Podcasting, Simon-Pierre Marion of Bookchain.  
Entertainment Industry: Scott Steindorff – A-List Film Producer, Tina Sloan – actress/author, Chris Humphreys – author/actor, Kaylin McFarren – author — book to film
Award winning authors and top editors share their knowledge, experiences, tips and tools at the annual Chanticleer Authors Conference that takes place at the luxurious Hotel Bellwether on beautiful Bellingham Bay, Wash. CAC20 was held virtually this year on ZOOM and was based out of the Hotel Bellwether following safety protocols. Sessions are available to watch using VIMEO video streaming.  
VCAC21 will be held April 15-18, 2021.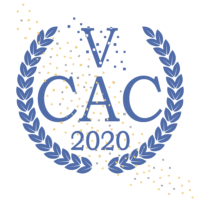 We invite you to subscribe to our FREE e-newsletter to have the best writing craft tips, the best book promotion tools, the latest in publishing industry information, and, of course, Chanticleer Reviews emailed to your inbox along with the opportunity of winning our Writer's Digest Conference contest. The Three Lucky Winners will be notified before Dec. 18, 2020.
DON'T FORGET TO ENTER the Chanticleer Contest to WIN one of three one-hour (may be split into two sessions) consultations valued at $150 each that we are offering to Writer's Digest 2020 Conference participants.
To enter, all you need to do is subscribe to our FREE e-newsletter between Nov. 4th and Nov. 18th, 2020.
Thank you for visiting us today! We miss seeing you in person at WD this year. We look forward to meeting you virtually soon and in-person when we can gather. 
Be well. Take care. 
Kiffer, Sharon, and David and the Chanticleer Team!