Chanticleer Book Reviews is your author business center for the book promotion tools necessary to sell more books. We offer editorial book reviews, manuscript overviews, writing contests, an author conference, and book marketing opportunities.
A psychically gifted woman struggles to integrate her unique gift into a normal life while she tries to solve murders and crime. A mystery romance with magical realism elements!
How can a retired college history professor write these amusingly unconventional vampire spoofs? Enjoy with your favorite cocktail.
History truly comes alive in this Crusades series-Masterful writing takes the human factor to the forefront while action abounds.
Delivers engaging, believable characters infused with compassion, intelligence and unrelenting strength with a level of historical detail, both fact and
Read More Reviews
Chanticleer Book Reviews is looking for the best books featuring "mystery and mayhem", amateur sleuthing, light suspense, travel mystery, classic mystery, British cozy, hobby sleuths, senior sleuths, or historical mystery, perhaps with a touch of romance or humor. We have put the entries to the test and these are the titles that have made the first cut to the SHORT LIST.
More Contest News

PR is more than marketing – it's bigger, broader and has very few parameters. Entrepreneur, artisan, award-winning author Sara Dahmen shares her p/r secrets.
More Marketing Tips
The Chatelaine Awards discovers the best books in romantic fiction and women's fiction. The deadline for 2016 is quickly approaching.
More News
Book Clubs and Readers Special Offerings
Book Clubs and Readers find out about the latest book deals, book sales, author promotions and goodies, and news from Chanticleer Communty Authors in this special CBR news column just for you!
More Reader Specials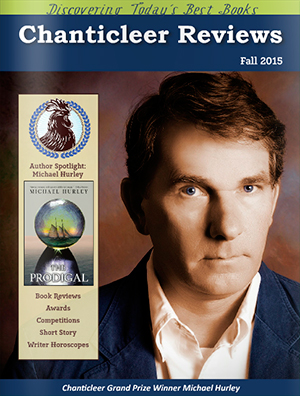 All Day

Murano Hotel, Tacoma, Washington
Share it:
Tweet