Chanticleer Book Reviews is your author business center for the book promotion tools necessary to sell more books. We offer editorial book reviews, manuscript overviews, writing contests, an author conference, and book marketing opportunities.
Make no mistake this is not a children's tale, but a gritty and riveting story of strong female warriors who are fighting for survival of their people.
Filled with twists and turns that grab readers and hold them, this is a riveting take on the zombie apocalypse
An inspiring read that pulls at your heartstrings that sets the dreams of a young girl to the time of
A practical guide to help us discover our passions and develop a personal plan to help those less fortunate and
Read More Reviews

What is the single most important publishing tool for first-time authors? Find out in this second article on the Seven Must-Haves for Authors --Unlocking the Secrets of Successful Publishing.
More Marketing Tips
Boating season begins in the Pacific Northwest on the first Saturday in May, a tradition which goes back to the 1920's. To celebrate, we thought we would offer you this superb reading list of true story boating adventures by local northwest authors.
More News
Book Clubs and Readers Special Offerings
Book Clubs and Readers find out about the latest book deals, book sales, author promotions and goodies, and news from Chanticleer Communty Authors in this special CBR news column just for you!
More Reader Specials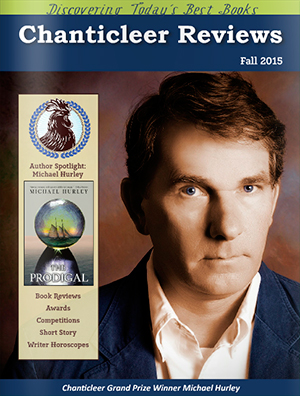 All Day

Double Tree Hotel - Seattle Airport

All Day

Murano Hotel, Tacoma, Washington
Share it:
Tweet