Chanticleer Book Reviews is your author business center for the book promotion tools necessary to sell more books. We offer editorial book reviews, manuscript overviews, writing contests, an author conference, and book marketing opportunities.
A fascinating story of meteoric rise from rags to riches, from subservience to achievement - based on a true story.
Bold, authentic, & captivating --a young teen in the 1960s confronts doctrine when it threatens to outweigh compassion.
A slow-burning, passionate literary novel with insightful facets of complex emotional relationships and awakenings.
A superb read for fans of love stories set on the rugged background of the Western Frontier--a brilliant historical romance
Read More Reviews
We are pleased to announce the JOURNEY Awards Official Finalists List for 2016, otherwise known as the "Short List" from all the 2016 entries received.
More Contest News

Booksellers, librarians, book distributors, Indie and small presses, along with the big-five publishers participate in regional book trade shows to make their book purchasing and business decisions. These tradeshows are amazing opportunities for books to vastly increase distribution and to gain visibility and book buzz.
More Marketing Tips
There is an old frontier saying "A cowboy is a man with guts and a horse" and we are pretty sure that "A writer is someone with guts and a pen."
More News
Book Clubs and Readers Special Offerings
Book Clubs and Readers find out about the latest book deals, book sales, author promotions and goodies, and news from Chanticleer Communty Authors in this special CBR news column just for you!
More Reader Specials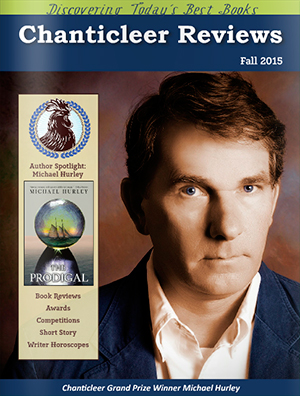 All Day

Double Tree Hotel - Seattle Airport

All Day

Murano Hotel, Tacoma, Washington
Share it:
Tweet