Chanticleer Book Reviews is your author business center for the book promotion tools necessary to sell more books. We offer editorial book reviews, manuscript overviews, writing contests, an author conference, and book marketing opportunities.

Adventure, murder, an eccentric drug lord, psychopathic assassins, mysterious gov't agents -- and a quirky setting: Homer, Alaska.
An illuminating biography of an amazing man who made a difference to so many people throughout his life.
Adventure, heartwarming romance, daring deeds, and a vividly portrayed landscape within this stirring debut Western series.
Captivating and vividly portrayed, "Doctor Kinney's Housekeeper, " is a delightful read that is refreshing and original as it is

Your book could earn a place in Chanticleer Reviews Hall of Fame for 2016 Best Books. All you have to do is to enter your manuscript or published novel in these terrific contests!

An in-depth interview with the Queen of the Pulpwood Queens Book Club, Writer Horoscopes and more are featured in the Fall issue of Chanticleer Reviews e-zine. Read on to find out how to access your free copy!
The Chatelaine Awards discovers the best books in romantic fiction and women's fiction. The deadline for 2016 is quickly approaching.
Book Clubs and Readers Special Offerings
Book Clubs and Readers find out about the latest book deals, book sales, author promotions and goodies, and news from Chanticleer Communty Authors in this special CBR news column just for you!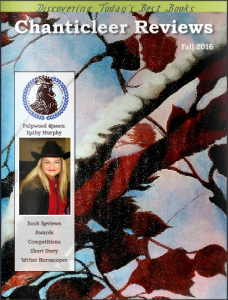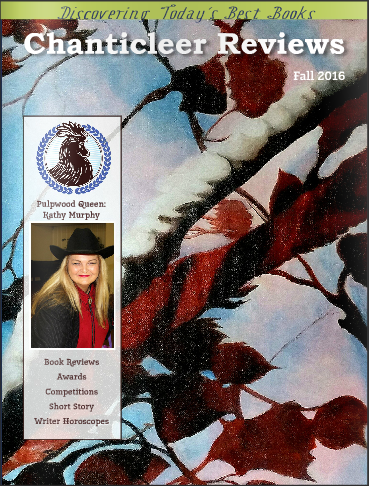 All Day

Murano Hotel, Tacoma, Washington

The Renaissance Denver Stapleton Hotel, Denver, Colorado

255 S Airport Blvd, South San Francisco, CA 94080