Chanticleer Book Reviews is your author business center for the book promotion tools necessary to sell more books. We offer editorial book reviews, manuscript overviews, writing contests, an author conference, and book marketing opportunities.
Rene's novel paints a new perspective on the renowned artist Vincent Van Gogh through the eyes of Maria Hoornik. Family, poverty, and genius blend themselves together in a mesmerizing canvas of tragedy and hope.
Unlike many Civil War sagas, this one takes no obvious sides. The focus is on Agnes—a vital, strong woman with
A gripping and compelling novel with an engaging heroine that makes the Old West come alive vivid settings, believable adventures,
Engagingly humorous and cleverly crafted mystery that is fast-paced! Meet Char (the human lie detector and clever mystery solver) and
Read More Reviews
Congratulations to Finalists who made the short list in The CLUE Awards, a writing competition for recent works in Suspense/Thriller Fiction.Manuscripts and recently published novels are accepted.
More Contest News

The largest book club in the world has just announced it 2016 reading list. And a Chanticleer Award winning author is on it! Now this is something to CROW about!
More Marketing Tips
Three top-rated thrillers with unlikely heroes written by military veterans who are members of the Chanticleer Community!
More News
Book Clubs and Readers Special Offerings
Book Clubs and Readers find out about the latest book deals, book sales, author promotions and goodies, and news from Chanticleer Communty Authors in this special CBR news column just for you!
More Reader Specials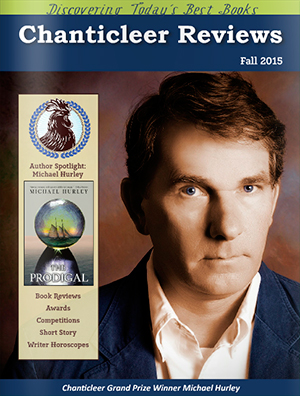 All weekend!

Phoenix, Arizona, Hyatt Regency

1 to 5 p.m.

Bellingham, Wash

All weekend!

Bellingham, Washington

11:30 a.m. until 5:30 p.m.

Hotel Bellwether, Bellingham, Wash.
Share it:
Tweet