Chanticleer Book Reviews is your author business center for the book promotion tools necessary to sell more books. We offer editorial book reviews, manuscript overviews, writing contests, an author conference, and book marketing opportunities.
A moving, coming of age story set in a hapless time, Jesse demonstrates how the power of love and friendship triumphs over discrimination in a place where all hope seems lost and the odds are against you.
A moving novel with a fresh perspective, "Dust on the Bible"takes readers back to 1944 South Carolina where money was
An epic convoy of bad men, good guys, tough women, and international operatives who zigzag across the Oregon wilderness chasing
A captivating YA hybrid of sci-fi and medieval fantasy, mystery, and romance, "Legacy" will entice readers into its unfolding storyworld.
Read More Reviews
We are pleased to announce the CYGNUS Awards Official Finalists List for 2016, otherwise known as the "Short List." The Official Finalists Listing is comprised of entries that have passed the first three rounds of judging from the entire field of entrants.
More Contest News
What are your favorite top picks from the Chanticleer Collection? Tell us yours to help your favorite author receive media attention and booklove!
More News
Book Clubs and Readers Special Offerings
Book Clubs and Readers find out about the latest book deals, book sales, author promotions and goodies, and news from Chanticleer Communty Authors in this special CBR news column just for you!
More Reader Specials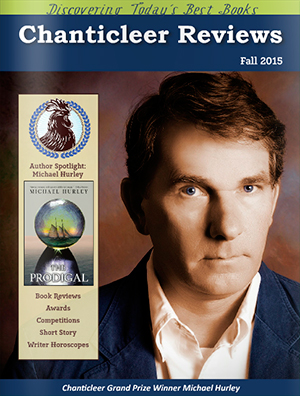 All Day

Double Tree Hotel - Seattle Airport

All Day

Murano Hotel, Tacoma, Washington
Share it:
Tweet