The Books By the Bay Fair
#CAC17
A free and local celebration of books, authors, and readers
Our fully staffed book room is a showcase of books by the attendees and presenters of the Chanticleer Author Conference. Among them are local authors, authors from around world, award-winners and best-sellers.

Our thanks to Village Books for being our bookseller!
Open to the Public Friday, March 31 – Sunday April 2nd, 11am-6pm (5pm on Sunday)
Hotel Bellwether Ballroom on Beautiful Bellingham Bay
Tell us you're coming on our Facebook Event Page!
Free parking!
The book sale is free and family-friendly event all weekend. Authors will be around, attending the authors conference happening in conjunction. Ask book room staff to point them out to you or help you get an autograph.
Questions? See our FAQ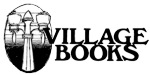 Authors! Start your engines! The top 5 selling books at the book fair will be featured in Village Books after the event as a "Books by the Bay Bestseller."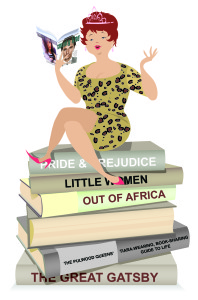 Don't miss our exciting guest of honor and Queen of the Book Fair: Kathy Murphy, Founder of the Pulpwood Queens Book Club
Last updated 5/12/16 We are updating this frequently, please check back often.
Authors: If your name isn't up here yet, it should be soon, but please feel free send us a reminder that you will be attending. Also, if you see your name but no link to your website, that is because we can't find it!
Readers: Different authors will have different schedules. We cannot guarantee a particular author will be in the book room at any particular time or day. The book room will be open Friday, Saturday, and Sunday.
FAQs about Books By the Bay Book Fair
Q: When will Author books be available for purchase during the BBB Book Fair? 
The Book Room will be OPEN to the PUBLIC from 11 a.m. until 6 p.m. daily on Friday, Saturday, and Sunday 11a.m. until 5 p.m. Books will be available for purchase through Village Books according the agreement signed by the author.
Q: Where will the Book Room be located?
The Book Room will be located in the enclosed atrium of the Hotel Bellwether Ballroom. Public restrooms and free parking are available to participants and attendee. The atrium will be locked each evening and will be open by 9 a.m. for staff and attending authors. The book room staff (supplied by Village Books) will be available in the mornings for authors to drop off books from 9 a.m. until 10 a.m. each day and to prepare for the day.
Q: When may I do an author signing? 
TBD
Q: When and where will authors sign books?
TBD
Q: Will authors be doing readings?
TBD
****Please check back as we update this information****