This presentation will shine a spotlight on what Google+ is and why authors and aspiring writers need to embrace this fastest growing social media platform that exists in the Internet Universe.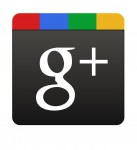 The link below will take you to our Google "Power Point-like presentation" with slides that you can take your time to read  through for an overview of what G+ is and how it compares to Facebook and Twitter. The presentation will also touch on a powerful Google tool called "Google Authorship"
Click here for Kiffer's G+ Presentation
We will also continue posting and publishing more tips on how to use Google + along with updates. Please keep in mind that Google+ continuously updates the platform.
"Google+ aims to make sharing on the web more like sharing in real life."
CBR will have more bite-sized information on Circles, Events and Hangouts.  We also begin listing links to helpful sites and posts.
Please leave a comment! And be sure to Circle +Chanticleer Book Reviews and +Kiffer Brown on Google+   THANKS!