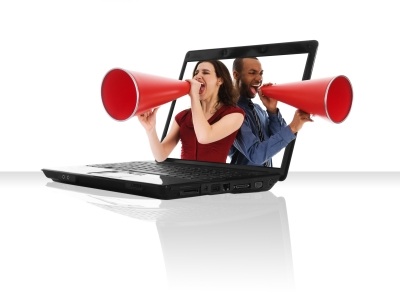 The Third Post on the Five Pillars of Effective Website Design will Focus on SEO (Search Engine Optimization)
What good is having a website, if no one can find you?
Recap
Does your website have these five essential website pillars to be effective for promoting you and your work?  
Your Branding Message in a Tagline
Calls to Action – Driving Your Audience to Action
Search Engine Optimization (SEO)
Interaction with Your Visitors
Usability and Readability
3. Search Engine Optimization (SEO) for Authors
Content must be coded in text, not as a graphic
It is important for your website to have certain elements in text rather than images so that search engines will be able to find them and then index them (so that your website will come up on browsers such as Bing, Google, Yahoo). Navigation (links that go to other pages on your website), the site title, your book titles, your author name, page titles, and of course, your content needs to be coded in text, not as a graphic with text embedded. Google "indexes" your site following these page links. With so many Google fonts available, it's almost a crime to use graphics as navigation elements. WordPress automatically uses text for your navigation, and many themes offer background, font and color options to make your navigation menu more interesting visually.
Translation: Do not only use an image of your text embedded in a graphic in the header of your website or your digital book cover images and expect to have your website found easily by search engines. Make sure that you always use text in addition to the image graphic of your book covers.
A photo is worth a thousand words
Did you know that you can make your images work for you in your search results? They just need an appropriate "title" and "alt" text. These tags don't show up to the reader, but the search engines will track them IF they are tagged with text. WordPress has text fields you can easily fill in with key words when adding your graphic. Don't leave these valuable tag fields empty! It also helps if your files are named with a word that describes them, rather than the series of letters and numbers a digital camera might give them.
Use the correct image size for faster web site load time 
When you use images, make sure they are optimized for the web. Big, high-resolution profile pictures and book covers are great for print, but will slow down your page load times. Images for the web need to be measured in kilobytes (kb), not megabytes (mb). Google considers page load times when ranking your site; the faster the better. Your site will also rank higher if it is mobile friendly (more on Usability coming up in section 5). As of April 21 2014, Google will begin penalizing sites that are not mobile-friendly.
Fresh content aids in SEO – even a small paragraph
Fresh content keeps your site on top of the heap. If you have a blog, it should be incorporated into your website. If you've been using Blogspot (blogger) or WordPress, another blogging platform, you can easily integrate those into a domain-based website. It's recommended to update your blog at least every two weeks. If you don't have time to blog, there's no shame in it; just don't have one. It looks worse to have your last post dated from Christmas 2012 prominently displayed than not to have one. But remember consistent short and sweet  blog posts are better than none. It is freshness and frequency that count, not length and complexity.
Plugs-ins: The special sauce for ramping-up your SEO indexing
WordPress has some great paid and free plug-ins to help optimize your site for better search results. All in One SEO Pack has a free and a paid version. These plugins make it easier to add your page titles and meta information.
Part of the process of discovery when setting up a web site is figuring out what people will be searching for to bring them to your site. These words and phrases can be integrated into each page. Individual pages also need their own titles, so that Google and other browsers will index them correctly.
Use Google Plus Social Media for extra Google SEO Goodness
We have a handy guide to getting started on Google Plus. Click here for more information.
Use words in your URLs instead of numerical codes
These words can be automatically generated in WordPress by going to the "Permalinks" section in the administrative screen and choosing "Post Name". Think about the words that a potential visitor to your website might type in her browser search window in order to find your web site. For instance, www.mywebsite.com/bookreviews/ is better than www.mywebsite.com/?p=7846, even though they go to the same page.
When writing your pages, use sub-headings when topics change. Be sure to use the proper tags, such as <h2> and <h3> for subheads, rather than just enlarging and bolding your text.
Link from other sites
Having a trusted site like Chanticleer that has your review listed and linked back to your website will increase your search engine rankings. These are called inbound links, or backlinks. When linking to content from your website, make sure that the links open in a new browser window, so that your site stays active in the viewer's browser.
Our next post will focus on interacting with your web site's visitors.
We hope that this article has shed some light on areas where your website can be improved to help you reach your audience. The best part is all of these improvements are free if you know how to do it yourself. If not, Chanticleer Reviews offers website assistance and creation as part of their book marketing services targeted specifically for authors.
Rochelle Parry, Chanticleer Reviews' Creative Director   You are welcome to email me at: RParry@ChantiReviews.com