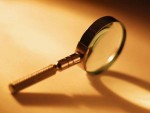 The CLUE Awards recognize emerging new talent and outstanding works in the genre of Thriller, Suspense, and Mystery Fiction.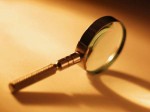 Finalists will compete for 1st Place Category positions. First Place Category winners will compete for The CLUE Awards Overall Best Book 2013.
The CLUE  Awards 2013 for Thriller/Suspense/Mystery Fiction is a division of Chanticleer Blue Ribbon Awards Writing Competitions.
These Finalists have made it through the first 3 rounds of competition. The first sixty to ninety pages of these works have been read; they are presently making the next series of rounds. From here on out, each round is increasingly more competitive as the judges determine if the works will move forward to best of category.
We are honored to announce the Finalists of the CLUE Awards 2013. 
CBR Official List of Titles & Authors Finalists for the CLUE  Awards 2013  are:
Small Town Storm by Elise K. Ackers
An Accusing Finger by Richard E. Gower
Death Over Easy by Toby Speed
Forevermore by JimMusgrave
 Disappearance by Jim Musgrave
Stray Cats by Geoffrey Mehl
Guarding Shakespeare by Quintin Peterson
Without Consent by Bev Irwin
The Space Between  by  Sydney T. Blake
Firetrap by Richard Mann
Beyond the Bridge by Tom MacDonald
Connections by Sandra Olson
Deadly Recall by Donnell Ann Bell
Parchman Preacher by Michael Hicks Thompson
Don't Cry Over Killed Milk by Stephen Kaminski
Raggedy Man by Clyde Curley
The Grave Blogger by Donna D. Fontenot
Grind His Bones by Richard Newell Smith
Buried Threads by Kaylin McFarren
Poe, Nevermore by Rachel M.Martens
The Last Dance by Lonna Enox
Auditory Viewpoint by Lillian R. Melendez
Eleven by Carolyn Arnold
Trophies by  J. Gunnar Grey
Spiked by Sharron Gold
Fyre & Ice by Barbie Ray
Third Eye Witness by Kathy Bjorkman
Too Many Violins by Mark Reutlinger
The Politician's Daughter by Marion Leigh
Blue Coyote by Karen Musser Nortman
Peete and Repeat by Karen Musser Nortman
Blue Coyote Hotel by Dianne Harman
Blue Coyote in Provence by Dianne Harman
Now this is something to CROW about!
Congratulations to the CLUE Awards 2013 Finalists!
Good luck to all in the next competitive rounds for 1st Place Categories!
1st Place Category winners will be announced in approximately two months.
We are now accepting entries into the Clue Awards for 2014.  Click here  for more info.