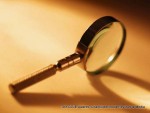 The  CLUE Awards  recognize emerging new talent and outstanding works in the genre of  Thriller, Mystery, and Suspense Novels.
We are honored to post the Official List of 1st in Category Winners for the CLUE Awards 2013.
These 1st Place Category Winners  have been read cover to cover and have made it through seven rounds of judging.
The Clue First in Category 2013 Winners will receive:
a Chanticleer Editorial Book Review package
Digital CBR Blue Ribbon badges
CBR SEO package
Social media promotion
Adhesive stickers
Chanticleer 2013 Best Books 1st in Category Listing
First Place Category winners will compete for Overall Best of the CLUE Awards for Thriller, Mystery, and Suspense Novels 2013.  Overall Best Book for the CLUE  Awards 2013 will win a $250 purse and will compete for the Chanticleer Blue Ribbon Awards Grand Prize for Best Book 2013 and a $1,000 purse (U.S. Dollars). Awards will be announced and presented at the Chanticleer Awards Banquet on September 20th, 2014.
 The Overall First Place Genre Winner for the Clue Awards 2013 is:
Clyde Curley, Raggedy Man
The First Place Category Winners Titles & Authors of the CLUE Awards 2013  are:
Romantic Suspense: Small Town Storm by Elise K. Ackers
Steamy/Action/Thriller: Buried Threads by Kaylin McFarren
Debut Novel: The Last Dance by Lonna Enox
Historical Mystery: Forevermore by Jim Musgrave
Caper/Adventure: Too Many Violins by Mark Reutlinger
Private Eye: Fire Trap by Richard Mann
Police Procedural: Eleven by Carolyn Arnold
Classic Detective: Raggedy Man by Clyde Curley
Mystery/Crime: Deadly Recall by Donnell Ann Bell
Amateur Sleuth: Death Over Easy by Toby Speed
Thriller/Suspense: Grind His Bones by Richard Newell Smith
Medical: Without Consent by Bev Irwin
Psychological Thriller: The Grave Blogger by Donna Fontenot
The deadline for the Clue Awards 2014 was September 30, 2014.
We are now accepting entries for the CLUE Awards 2015.
Click here for more information about how to enter the CLUE Awards 2015 for Mystery/Thriller/Suspense Novels, a division of the Chanticleer Blue Ribbon Writing Competitions.