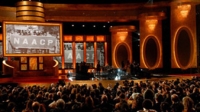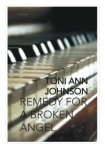 Remedy for a Broken Angel by Toni Ann Johnson has been nominated for a prestigious 46th NAACP Image  Award for 2014.  The NAACP Image Awards is the nation's premier event celebrating the outstanding achievements and performances of people of color in the arts, as well as those individuals or groups who promote social justice through their creative endeavors. Please click here for a direct link to the Official List of Nominees.
Ms. Johnson recently contacted us about the nomination and credited Chanticleer's review for its helpful role in getting the work noticed and nominated. We are proud and honored to play a small part in her nomination for this coveted award.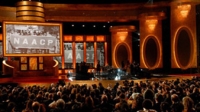 The nominees were announced on December 9th at press conference in Beverly Hills, Calif.  Ms.
Johnson's work was nominated as an Outstanding Literary Work by a Debut Author in NAACP Awards  Literary Division. Her work will compete with four other nominated works by debut authors for the trophy for Best Outstanding Literary Work by a Debut Author. Winners will be announced during the two-hour star-studded  event which will broadcast LIVE on Friday, February 6, 2015 at 9pm/8c as a two-hour special. A one-hour pre-show will air live from the red carpet at 8pm/7c. http://www.naacpimageawards.net/
We are excited for Toni Ann Johnson and wish her the very best of luck for the recognition of her  literary work that is an 
"intense examination of the troubled personal histories of two beautiful and talented women of color. Their stories are told in alternating chapters which reveal the mother's and her daughter's attempts to reclaim and understand their broken pasts. Each chapter is a revelation into the pain and damage caused by unknown family secrets. Both women struggle with a legacy of shame and self-blame for the price they're paying for never hearing the truth. Each must learn the lessons found in past years of failure to communicate."
Johnson writes with authority about the world in which the characters in her novel live as they endure an endless struggle for the truth. She deftly exposes the many faces of patterns of abuse and how the "unseen hand" perpetuates and feeds the demons within in this literary work of contemporary women's fiction from Nortia Press.
We will be standing by, watching and waiting,  on February 6th, 2015 in hopes that Ms. Johnson will take home the coveted trophy! 
To read Chanticleer's review of "Remedy of a Broken Angel," please click here.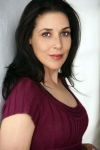 To visit Toni Ann Johnson's website, please click here.  
Toni's Red Carpet photo-op at the NAACP Awards Ceremony.