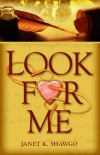 LOO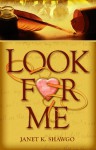 K FOR ME by Janet K. Shawgo is on sale at Amazon for 99 cents!
A reporter, a healer, and a spy. In this gripping tale of Civil War-era romance and espionage, these three lives are brought together, with consequences none of them can foresee.

Read Chanticleer's Review of this award winning historical romance novel.