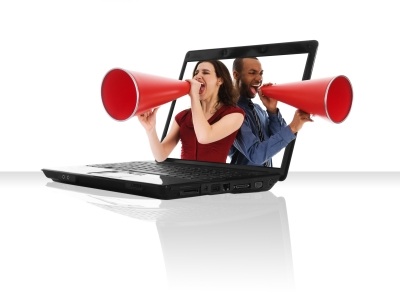 The Second Post on the Five Pillars of Effective Website Design will Focus on Calls to Action – Driving your web site visitor to take action instead of moving on. 
Recap
You already know the obvious elements your website needs, such as your books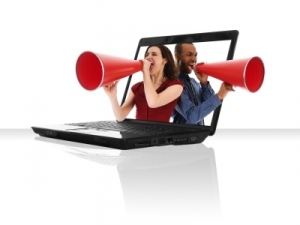 and where to get them, a page about yourself, a blog (if you keep it up), your contact information, and if appropriate, press page and calendar.
But does your website have these five essential website pillars to be effective for promoting you and your work?  
Your Branding Message in a Tagline
Calls to Action – Driving Your Audience to Action
Search Engine Optimization (SEO)
Interaction with Your Visitor
Usability and Readability
2. Drive Audience to Action
What is it you want your visitor to do?
Buy a book directly?
Go to Amazon?
Leave a review?
Attend your workshop?
Subscribe to your newsletter or blog?
"Like" you on Facebook or "follow" you on Twitter?
Contact you directly?
What do you want visitors to your website to do first and foremost? Make that item the easiest to find on the webpage and make it easy for your website visitor to take action. It's okay to have that action on more than one page.
LINKS Are Your Friends!
Always have easily accessible links that open in a NEW WINDOW. Once someone is visiting your site, you want to make sure that your site remains open in his/her browser.  Visitors should never have to leave your site to check out your book's page on Amazon or sign up for your newsletter.
Links should be easily recognizable as a way to access more information. Try to use highly visible and friendly "buttons" whenever possible.
And always make triple sure that your links work! 
How Google Analytics can help you achieve your goals.
Using Google Analytics, you can track how many people are on your site, what time of day, from what part of the world, what device they used, where they clicked from, how much time they spent on each page before leaving, and more.
By tracking viewer behavior you can determine where visitors spend the most time, vs. where you would like them to spend the most time.
If visitors are missing the biggest point of your web site, it's time to look at your layout and site organization, and change it up to drive the traffic where you want it to go.
You can learn more about Google Analytics here: http://www.google.com/analytics/
Google makes it easy to set-up! And, here is an eight-minute YouTube video that will take you step by step through the setting up Google Analytics for your web site.
Our next post will focus on SEO (Search Engine Optimization).
We hope that this article has shed some light on areas where your website can be improved to help you reach your audience. The best part is all of these improvements are free if you know how to do it yourself. If not, Chanticleer Reviews offers website assistance and creation as part of their book marketing services targeted specifically for authors.
Rochelle Parry, Chanticleer Reviews' Creative Director   You are welcome to email me at: RParry@ChantiReviews.com