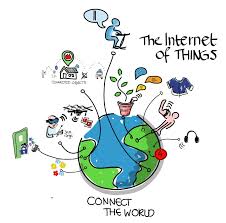 I had the pleasure and the good fortune to attend the PubSense 2015 Summit in Charleston, South Carolina. Attending the sessions and presentations was like drinking in information from a publishing fire hose!
Information was emanating from some of the brightest stars in today's publishing world: Stars like Joanna Penn. 
Joanna Penn is a  New York Times and USA Today bestselling author, voted one
of The Guardian UK Top 100 Creative Professionals. Also voted one of the Top 10 Blogs for Writers and one of the Top 10 Blogs for Self-Publishers.
The following is my blog post recap of the highlights of Joanna's keynote luncheon presentation at the PubSense Summit. Please keep in mind that I was taking notes as fast as I could at her dynamic presentation.
Joanna Penn opened with this concept:
Create Value from Ideas > Create Once, Sell Forever
"Create assets that put income in your pocket for years to come." JP
JP: THINK SCALE-ABLE, THINK COPYRIGHT 
She reminds us to remember the life of an author's works is her lifetime plus 70 years thus making an author's intellectual property a potentially valuable part of his/her estate. This is the length of time granted by the U.S. Copyright law.
Create works and then make your back list work for you for years to come.
KB's Note: Remember that in today's digital age of the Interverse that an author's back list never disappears.
JP: Authors need to THINK INCOME STREAMS
Increase Book Sales by Reaching More Customers
Joanna's Action Items:
       Reach different customers by exploiting all formats
Kobo, Smashwords, Apple, Amazon, Nook, Google Play, OutBound Words….
Audio> ACX
Printed Books
Plus subsidiary rights

Country markets
Territories

Always be on the lookout for new avenues of distribution and publishing
Reach different customers by language > Start in English, then expand to German,  then Spanish, and so on.
KB: Remember that all the little streams of income flow into a river of revenue.
JP: Authors need to THINK GLOBALLY
Joanna's Action Items:
    Reach customers globally by using multiple retailers
Kobo platform is available in 65 countries
iBooks are available in 51 countries
Amazon Kindle is available in 171 countries

Use print-on-demand for global reach with print books

Be on the lookout for new retail platforms and distributors
JP: Authors need to THINK about the  MOBILE and DIGITAL  MARKETS
"Between 2013 and 2017, mobile phone penetration will rise from 61.1 percent to 69.4% of the global population.  eMarketeer
KB: Notes, Background Information, and Definitions:
Demographic shift into cities and smaller living spaces with trends towards less stuff is predicted. The rise of the "digital native" means more digital purchases and more digital products.

"Digital Native" is one who was born after smart phones, the Internet, Social Media, and the advent digital publishing. The Digital Native is totally comfortable with digital technology and tends to absorb new technology tools and applications with the ease of one how one learns one's native language. A digital immigrant is one who is exposed to digital technology later in life.

Aging population is a big potential market for digital e-books and audio books. It will do nothing but increase.
JP:  Apple Carplay and Google Auto will be adopted and come standard by mainstream car manufacturers before 2017.
KB:  Notes, Background Information, and Definitions:
Reading and Writing is now Listening and Dictating.
Podcasts and Audio books will be instantly available to automobile drivers, mobile smart phones, and tablets.
Joanna's Action Items:
Make sure your website is mobile optimized with responsive design and your books can be purchased via mobile devices.
Consider offering your works in audio format to reach a larger audience.
Begin podcasting for marketing. Start immediately including pod-casting into your outbound marketing strategy to take advantage of this major shift.
JP: AUTHORS NEED TO THINK AHEAD
The Virtual Reality Market is expected to grow to $407 million dollars and reach more than 25 million users by 2018. Report by Markets and Markets.
"Expect the transformation of online environment to an immersive virtual reality for shopping, gaming, education, community building, and books."  Joanna Penn
JP: Background Information (paraphrased by KB)
For example: Most of the population of Africa had basically no technology at all available to them, but they quickly and fully embraced cell phone technology because it demanded a reduced amount of infrastructure as compared to the old land-lines technology and was more affordable. This shift in technology opens up an entire new market to authors because books are no longer dependent upon brick and mortar stores and transportation highways for potential new readers to access their digital books.
Joanna Penn's Bottom Line to Authors:
CREATORS of CONTENT will be at the TOP of this HUGE Economic and Societal Shift.
Authors who embrace the digital age will be poised to increase the income potential.
To wrap up:  Create Value from Ideas > Create Once, Sell Forever in as many formats and platforms as possible!
Thank you, Joanna Penn, for sharing your marketing and publishing experiences with us. 
This is the first post in Kiffer Brown's Takeaways from the PubSense Summit 2015. I do hope that you find these tidbits tantalizing and informative.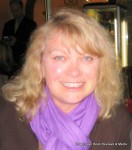 Closing remarks from Kiffer Brown:
I would advise authors to visit The Creative Penn website for more valuable information and resources from Joanna Penn, author, entrepreneur, and professional speaker.
For more information on how to increase book sales, build an effective author platform, and the business side of writing, please consider attending the Chanticleer Authors Conference in September that will be held in the Bellingham, Wash. of the great Pacific Northwest.