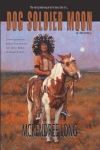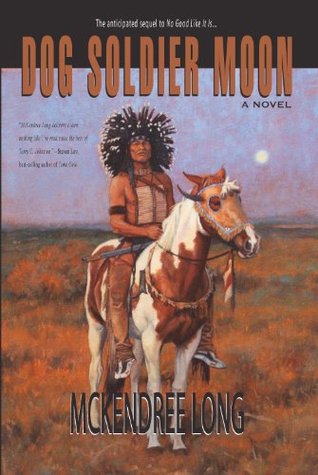 Publisher: Goldminds Publishing (2013)
Buy the book now at:

Amazon
Author's Website
In this second novel of McKendree Long's Western trilogy, the adventures of Thomas "Dobey" Walls and Jimmy "Boss" Melton continue, taking in the turbulent post-Civil War years on the Western frontier. An unforgettable read!
The year is 1866, and the Gray Army has long since surrendered to the Yankees. Dobey and Boss's friend, Jimmy Ridges, having recently ridden with General Stand Watie's Confederate Cherokees, travels to Canadian Fort in north Texas, hoping to meet up with his sweetheart Amanda Watson. Along the way, Jimmy spends the night in a Cheyenne hunters' camp and receives a gift from Chief Black Kettle, a woman named Serenity Killer. Aptly named, the young Cherokee has the potential to cause Jimmy all manner of problems with his lovely bride-to-be.
Thus McKendree Long begins his second novel, Dog Soldier Moon, reuniting readers with the memorable characters of No Good Like It Is. We ride along with Dobey and Boss and their families as they struggle to make a life for themselves in post-Civil War Texas. Back East, the war may be over, but out West, resentments still run high. Divided loyalties during the war have now hardened into feelings of anger, resentment, and betrayal. Memories of wartime atrocities and injustices are festering wounds in the mind of Boss Melton and others.
As with No Good Like It Is, Long goes far beyond the simplistic notion of the Civil War as told in American history texts to accurately portray the daily challenges faced by homesteading families, freed slaves, American Indians robbed of their ancestral lands, and ex-soldiers who face the disrespect of the Union army. Heart-warming and at times hilarious adventures are juxtaposed with gritty and emotionally wrenching moments such as Custer's 1868 attack on Chief Black Kettle's Cheyenne camp at Washita.
In Dog Soldier Moon and its prequel No Good Like It Is, author McKendree Long displays a natural gift for storytelling that will delight aficionados of the Western genre and have them anxious to read the next in the series.