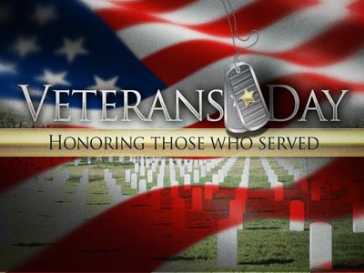 In honor of Veterans Day: A celebration to honor America's veterans for their patriotism, love of country, and willingness to serve and sacrifice for the common good, we are suggesting these three titles from among authors who are Veterans.
Dog Soldier Moon by McKendree Long
"Long goes far beyond the simplistic notion of the Civil War as told in American history texts to accurately portray the daily challenges faced by homesteading families, freed slaves, American Indians robbed of their ancestral lands, and ex-soldiers who face the disrespect of the Union army. Heart-warming and at times hilarious adventures are juxtaposed with gritty and emotionally wrenching moments such as Custer's 1868 attack on Chief Black Kettle's Cheyenne camp at Washita… Author McKendree Long displays a natural gift for storytelling." Click here to read the full review.
McKendree R. (Mike) Long III is a former soldier whose awards and decorations include the Parachutist's Badge, the Combat Infantryman's Badge, the Silver Star, and the Vietnamese Cross of Gallantry (Gold and Silver Stars).
Tarnished Hero by Jim Gilliam
"It is when Kelly accepts an open invitation to spend some time in Guzman's drug palace in Northern Mexico that his code of "trusting friends first" will force him to face not only the dilemma of a loyalty to be divided between Guzman and Dave Holt, but also of being thrust into a senseless and bloody border war that has more than a few parallels to the Vietnam conflict. As such, Gilliam's novel stands not only as a complex and intriguing "band of brothers" romp, but also as a reflection on the evils of unquestioned authority and corruption."  Click here to read the full review.
Jim Gilliam served on active duty with the Coast Guard from January 1957 until June 1966. In June 1978 he joined the Army as an airborne combat physician assistant. May 2001 he joined the Navy's Military Sealift Command as a civilian mariner physician assistant. He is a veteran of multiple deployments to the Persian Gulf in support of operations Iraqi and Enduring Freedom.
Measure of Danger by Jay Klages
"Kade Sims feels he has been unfairly dumped from his former position in Army Intelligence because of out-of-control behavior due to a condition called hypomania. He's bored, out of shape, and stuck working part-time at Home Depot instead of at the Pentagon. So when the FBI knocks on his door of his Virginia apartment and asks him to go undercover in Oregon to infiltrate a mysterious quasi-militia group called The Chapter, he's eager to go to work for his country again….Klages experience and expertise is revealed with his believable dialog, details, and operative descriptions. The work features military trained Kade Sims, and his accountant sidekick, Alex Pace; we can't wait to read what other dangerous puzzles this unlikely dynamic duo will be called on to solve."  Click here to read the full review.
Jay Klages is a former military intelligence officer and West Point graduate. He attended the MBA program at Arizona State University, where he successfully deprogrammed himself for service in corporate America. He enjoys desert trail running and is particularly good at falling down.
Three page-turning thriller novels with unlikely heroes that make for great reads –all authored by Veterans!