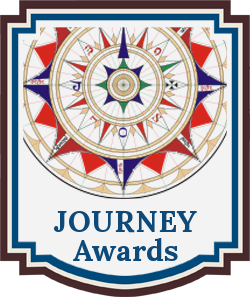 The JOURNEY Awards writing competition recognizes emerging new talent and outstanding works in the genre of  Narrative Non-fiction. The Journey Awards is a division of the Chanticleer Awards International Writing Competitions.
We are pleased to announce the 2015  JOURNEY Awards Official First Place Category Winners. Good Luck to them as they compete for the 2015 Journey Grand Prize Award.
Enlightenment:  Grant Harper Reid  – Rhythm for Sale

Travelogue:  Bonnie Rose Ward – Winds of Skilak: A Tale of True Grit, True Love, and Survival in the Alaskan Wilderness

Self-help/How-to:  Dr. Harish K. Malhotra, M.D.  – Metaphors of Healing

Volunteer Experience:  George DeVault – Fire Call: A Volunteer Firefighter's Memoir
True Action/Adventure:  Wendy Hinman – Tightwads on the Loose – A Seven Year Pacific Odyssey
Memoir/Journey: H. Alan Day – The Horse Lover: A Cowboy's Quest to Save the Wild Mustangs
More than $30,000 dollars in cash and prizes are awarded to Chanticleer International Blue Ribbon Awards Winners annually.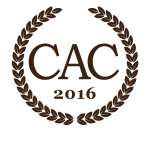 The Journey First Place  Category award winners will compete for the Journey Grand Prize Award for the 2015 Best Narrative Non-fiction work. Grand Prize winners, blue ribbons, and prizes will be announced and awarded on April 30, 2016 at the Chanticleer Authors Conference and Awards Gala, Bellingham, Wash.
The First In Category award winners will receive an award package including a complimentary book review, digital award badges, shelf talkers, book stickers, and more.
We are now accepting entries into the 2017  JOURNEY Awards. The deadline is February 28, 2017. Click here for more information or to enter.
Congratulations to those who made the JOURNEY AWARDS 2015 FINALISTS official listing.
More than $30,000 worth of cash and prizes will be awarded to the 2015 Chanticleer Novel Writing Competition winners! Ten genres to enter your novels and compete on an international level.
Who will take home the $1,000 purse this coming April at the Chanticleer Awards Gala and Banquet?