Listen to or download this article: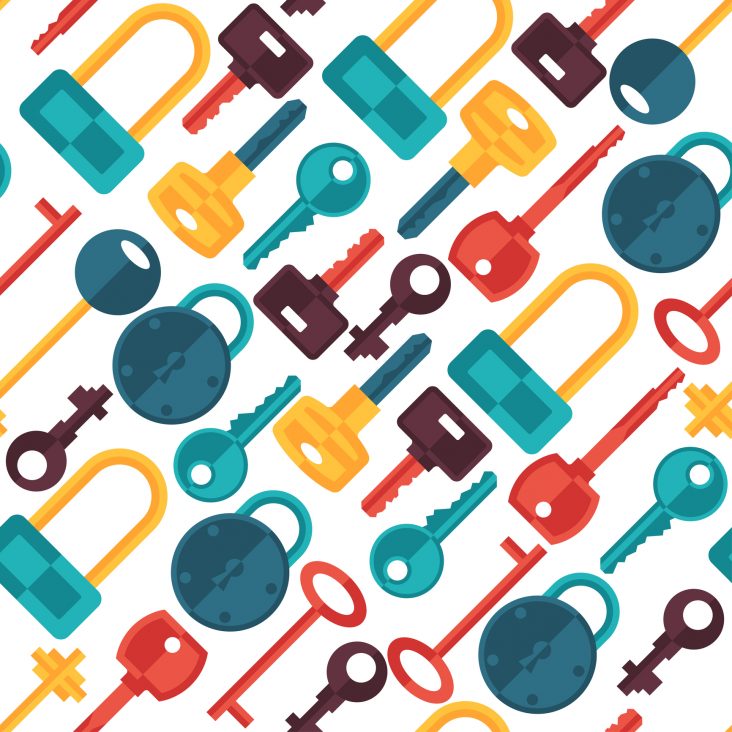 I was asked by Orna Ross of Alliance of Independent Authors to share what I consider to be the "Seven Must-Haves for Independent Authors" at  UPublishU event that was held at the Book Expo of America 2016 held in Chicago. Of course, I agreed!
However, the Seven Must-Haves are applicable for all authors whether they are self-published, small press published, traditionally published, or hybrid published. I formed the talk based on the following questions:
What are the Seven Must-Haves?
What is the traditional publishing tool that authors can implement to propel their writing careers to new levels and to earn an income from selling their books?

What is the single most important publishing tool for first-time authors?

What is the cornerstone of any author platform?

 What should every author know about communicating and marketing in the Digital Age?

How can an author set her books apart from the millions of titles that launch each year?

How can an author expand readership?

What should continue to grow and never disappear in today's new era of publishing?
Each of one these questions will be answered in the Seven Must-Haves blog-post series.
What is the traditional publishing tool that authors can implement to propel their writing careers to new levels and to earn income from their books?
Have you ever wondered how best-selling authors can churn out a book or two each year? 
How they can continue to hit "home-runs" with each new title? 
They use the tried and true tools that have built the publishing industry. Authors will benefit from taking the best tried and true methods of traditional publishing and combining them with today's best publishing practices.
One of the best tools that traditional publishing houses and literary agents make available to their authors is the power of a manuscript overview. Most best-selling authors have great editing and feedback from agents and senior editors from the very beginning of a work. This feedback comes in very early in a work's process and allows for the author to publish more works and not as an afterthought.
The Editing Process (when one is working with a literary agent and/or publishing house) goes like this:
The author works on a rough draft – the early drafts of a novel. He creates the theme, the characters, the setting, the tone, the story, the plot lines, the dialog style, and selects the genre and has an audience in mind (YA or mystery fans, fantasy or Science Fiction readers, etc.). After the author creates the story with a beginning, middle, and end, he then sends this early unedited draft of the story to his editor or agent to read and to get feedback.
Authors who work within this editing system then begin scratching out the next inklings of story ideas, or they will resume working on other drafts that are further down the editing schedule, while waiting for feedback about the manuscript overview from their agent/editor. Once the feedback (manuscript overview) is received, then the author decides what to incorporate and which suggestions to implement in the next drafts. He then reworks the draft while another work's manuscript is being over-viewed or is in a separate stage of editing. Some authors who write within this system will have two or three works "in play."  Also, some authors write in different genres while as the works are in different stages of the editing process.
Have you ever wished that someone would give you objective feedback about your manuscript? Or that someone would give you the feedback that will take your work from good to great?  
What is a Manuscript Overview: It is an objective evaluation of a story idea that is fully formed with a beginning, middle, and end, but still in an early draft stage. The MO comes before LINE EDITING and COPY EDITING.
What is the process:  The entire manuscript is read and evaluated by a top editor for the following:
Does the work have a compelling story?
Is there more than one story in the manuscript? It is quite common for a manuscript to have two, three, or more storylines.
Are the characters engaging? Interesting?
Are there too many characters? See above.
Are the characters pathetic, sympathetic, or empathetic?
Is there inconsistent character development?
Are there plot holes? Smoking guns?
Does the story wander?
Is there "head hopping" or unplanned POV changes?
Does it take to long too engage the reader?
Does the story stay within its world construct?
Does it follow the "laws" of the setting?
Does the story sag in the middle?
Is the ending satisfying?
Does the beginning intrigue?
Is the dialog appropriate?
Is there too much backstory? Too many details?
Does the scenery and setting work with the story?
and so forth
Or is it spot on and ready for a Line Edit?
The editor then writes a brief and honest evaluation of the work that addresses the above questions.
If you do not have an agent or editor, you can still get this type of brutally honest feedback with a manuscript overview from Chanticleer Reviews.
Remember, that a manuscript overview is NOT a Line Edit or a Copy Edit. It consists of broad sweeping strokes of feedback for the author to consider for the next round of drafts. Incorporating line-editing suggestions can typically shorten a manuscript by at least twenty percent, thereby paying for itself with the savings on copyediting.
The editor then sends his comments, suggestions, and concerns about the work back to the author in a manuscript overview. It is up to the author to take these recommendations and decide whether or not to incorporate them in the next draft of the manuscript.
Many of the authors who have used Chanticleer's Manuscript Overview service have found that their writing was greatly improved and have discovered that the feedback has enabled them to be able to take their next works to a higher level.
I'm incredibly appreciative of the many positive and helpful things the reviewer had to say in the manuscript overview. The feedback is terrific and more comprehensive than any other I've received… Many thanks, again! Brian L.

All of her suggestions were right and I hope to make them to the best of my ability. It's like taking a powerful and quick course in advanced writing. Please thank her for me….Working with someone of her caliber would take my writing to another level. – L.V.

 Please thank the editor  for her insightful and pinpoint comments as to how I can make the book better. They were very good and I've already incorporated many into the manuscript. –D.S.
When the author decides that the story is ready (and the lit agent and/or publisher agrees), she may send it off for another manuscript overview with either the same editor or get a second opinion. Or the author may decide that the work is ready for a Line Edit.
Line Editing is defined as a thorough and focused reading of the manuscript  on a line-by-line basis with suggestions, comments, and remarks noted for the author to consider. For more information about what line-editing encompasses, please visit our Editing Guide.  
After the author incorporates the line edits, the work then moves to a Copy Edit.
Copy Editing is a very technical read of a work for flaws in grammar, punctuation, syntax; consistency in spelling, numerals, hyphenation, etc.; flagging any inconsistencies that have made it past the Copy Edit such as eye color, name spelling, location, timing from point A to point B; and tracks any internal inconsistencies in the story (conflicting abilities or inabilities, location inconsistencies), etc.
After Copy Editing, the work then goes to Final Proofing.
The manuscript then goes back to the author for final approval to begin the publishing formatting for digital and print.
To circle back around to the first question:
What is the traditional publishing tool that authors can implement to propel their writing careers to new levels and to earn income from their books?
This is how: Each time a work goes back to an editor for evaluation and editing takes time. During these interludes, the author continues to write new works or continues to work on other manuscripts that are further down the editing chain.
Fundamentally, the manuscript overview allow authors to WRITE and CREATE rather than rework and reword a story idea again and again while trying to get it "right." The honest feedback gives the author an advantage of the traditional publishing houses where authors continuously get feedback and are under contract to produce. Manuscript overviews allow the author to spend creative time developing stories, characters, unique language, and new plot twists rather than trying to dissect their own works. They also allow for the author to gain fresh perspective.
The manuscript overview saves the author time and energy, and if the author is self-published, then money in editing fees.
Each stage of editing brings an entirely new set of fresh eyes and fresh perspective to a work. Imagine the kind of polish that will bring to your work.
Put the power of traditional publishing's collaborative expertise behind your work. Begin with a manuscript overview. Our clients, who have taken advantage of the Chanticleer Reviews Manuscript Overview service, swear that they will never go back to writing another novel without first having a manuscript overview conducted on early on.
How much is the fee for this powerful editing tool?
$425 for 2,000+  word overview/evaluation from one of Chanticleer's senior editors for a work under 110,000 words.
Get objective, honest, and brutal feedback from one of Chanticleer's top editors who edit for New York Times and Amazon best-selling authors.
Order your manuscript's overview today! 
*If you publish with a hybrid or cooperative publishing house, we can work with their Style Sheets. We work with many authors who publish in a variety of ways, but want honest and objective feedback regarding their manuscripts before they submit them.