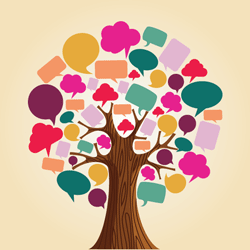 What is the cornerstone of any successful author's promotional platform? 
Unlocking the Secrets of Successful Publishing!
I was asked by Orna Ross of Alliance of Independent Authors to share what I consider to be the "Seven Must-Haves for Independent Authors" at  UPublishU event that was held at the Book Expo of America 2016 held in Chicago. Of course, I agreed!
However, the Seven Must-Haves are applicable for all authors whether they are self-published, small press published, traditionally published, or hybrid published. Today, I am addressing the second of the Seven Must-Haves for Authors. 
What is the cornerstone of any author platform? Editorial Book Reviews
Why? Why is it that the big traditional publishing houses have staff and contractors whose main job responsibility is to secure editorial book reviews for their upcoming releases? 
First a PDQ lesson about the different types of reviews (and, yes, books should have all four):
Editorial Reviews by professional reviewers in the publishing industry (required by librarians before purchase)
Peer Reviews by peer authors or same genre authors who further up the top-selling list
Consumer Reviews by individual consumers (readers)
Manuscript Overviews: these are pre-editing, pre-publication evaluations
Why are Editorial Reviews Important to Traditional Publishers?
Editorial Reviews are needed for pre-launch sales, bookseller tradeshows, sales catalogs, distributor catalogs, sell sheets, and to create marketing collateral.
Editorial Reviews establish credibility and competence in the publishing marketplace.
Editorial Reviews help set the tone for reader interaction.
Editorial Reviews give readers the language and vocabulary to write consumers reviews, thereby, increasing the number of consumer reviews a book receives.
Editorial Reviews distinguish your work from the millions of other books that are vying for the reader's attention and help to crystallize what your book is about (book discovery tools).
Editorial Reviews support your author platform by adding evidence that your work has been evaluated and validated by publishing industry professionals.
Editorial Reviews are critical to your book's success in today's digital age of publishing. Many potential readers may never see your book in print at a book store, but your reviews will be easily available on the internet, add credibility to your books in a digital environment.
Editorial reviews connect readers and promote discussion on social media, forums, and book clubs.
Editorial Reviews give authors and their publicists something to post, blog, and chat about with their works that a publishing professional has said about a work. Authors can easily re-tweet, share, like, and comment on their Editorial Reviews without sounding "self-promoting."
Editorial Book Reviews are consistently one of the most powerful tools available to traditional publishers for promoting their books–making them one of the most powerful tools available to Indie authors for the promotion of their books.
Authors must recognize the need for strong credentials to demonstrate competence to potential readers, book buyers, librarians, and media professionals.To address the question that comes up the most and to clear the air, I 'd like to answer this question:
What about "paid" editorial reviews? Are they "wrong?" 
Chanticleer Reviews is sent Advanced Reader Copies (ARCs) on a regular basis from the Big 5 traditional publishing companies for us to consider to review for "free." We are sent the ARCs of future releases six months to a year ahead of the scheduled title launches.
Let me confirm that these big traditional publishing companies never "pay" for editorial reviews and will, most likely, admonish those authors and publishing houses who do pay for editorial reviews.
However, I am here to set the record straight. All editorial/professional reviews are paid for–one way or the other. Most indie authors and publishers could not afford to pay Chanticleer Reviews what the traditional big publishers pay us in-kind with promotion and publicity.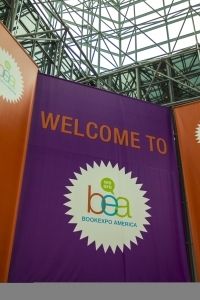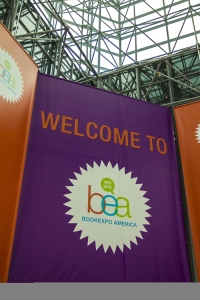 Whoa! That's right. It is just that the big guys don't pay us in cash or Paypal. They pay us in-kind with advertising, promotional considerations, press releases, having Chanticleer Reviews name appear on covers of thousands and thousands of books, helping us build relationships with the all important book distributors, and helping us (Chanticleer Reviews) to earn prestige among the traditional publishing houses. How much would we have to pay for this type of priceless promotion? I can't even think about the number of zeros that would follow the dollar sign. Conversely, how much would we have to charge authors and smaller publishers who do not have staff and contractors to run the p/r machine to match the type of compensation that the big guys offer with each ARC that we receive from them in the mail or from Net Galley?
That being said, editorial reviews must come from objective, trusted, and unbiased professional editors and reviewers. 
Chanticleer Book Reviews was established in 2010 when independent authors were still treated unfavorably by many in the book industry, including editorial review companies. Chanticleer was founded on the principle that all authors deserve an equal chance at success. Today, indie authors are finally winning the respect they deserve and Chanticleer remains the young upstart, championing the new, the innovative, and the leading-edge of the book industry.
"Chanticleer Reviews has quickly risen to the ranks of the premier, respected trade reviews in the industry. Their opinion is highly valued by independent and traditional publishers alike. They have been a wonderful resource for me as an unknown, indie author trying to obtain recognition for my work." Michael Hurley, author of The Prodigal, The Vineyard, The Passage, and others.
What do editorial book reviewers look for when evaluating a book?
Is the story compelling?
Professionalism of editing and formatting
Characterization
Pacing
Continuity of story-line
Intriguing opening
Satisfying ending (not necessarily "happy")
Uniqueness of story
Writing craft
Plotting craft
Other genre specific criteria
At Chanticleer Book Reviews, if your work is not well-received, our editors will write a "evaluation" that addresses the major issues and problems found so that the writer may work on improving the quality of the work in question. 
We do not publish "negative" reviews, but we do give constructive feedback to those who submit their works for an editorial review.
Positive reviews generate content for:
Social Media Posts
Point of Sale Marketing Materials
Shelf Talkers
Press Releases
Author Platforms and Websites
Meta-data
Blogging
Interviews
Book Discovery
Distribution Reviews
Increasing Book Sales
Chanticleer Book Reviews are for the serious author ready for professionally reviewed, unbiased, objective assessments of their work.  
Does your book to have this "big 5" advantage?
IF not, submit your work today for the Chanticleer Editorial Review package!
For more information about the editorial review process at Chanticleer Reviews, please click here.
To find out how to submit your book for a Chanticleer Editorial Review, please click here.
SPECIAL DISCOUNT OFFER for Chanticleer Reviews e-news subscribers: 
And, as a special for those who have read all the way to the end of this article, please accept this discount code for a $50 discount off from the standard $345 rate which includes a two-year digital promotion campaign from date of review posting to the Chanticleer Reviews website.
$50 Discount Code:  $50CRDISCBEST
#1 Must Have:
What is the traditional publishing tool that authors can implement to propel their writing careers to new levels and to earn an income from selling their books?  Click here to read the post: #1 Must-Have 
#2 Must Have:
What is the single most important publishing tool for first-time authors? Click here to find out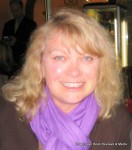 As always, please do not hesitate to contact us with any questions, concerns, or suggestions at KBrown@ChantiReviews.com
Best, Kiffer Brown
Inform, Involve, Engage!