Listen to or download this article: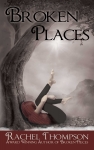 Publisher: Rachel Thompson (2017)
Buy the book now at:

Amazon
Author's Website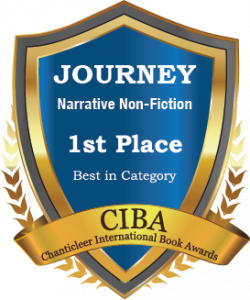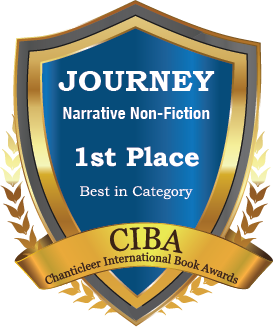 While the incidence* of childhood sexual abuse continues to grow, thankfully there are survivors like Rachel Thompson who have conquered the horror.
In Broken Places: A Memoir of Abuse, Thompson conveys the facts and feelings of being an 11-year-old at the hands of a trusted neighbor who turns out to be a pedophile. The book dutifully begins with a "Trigger Warning," notifying abuse survivors that the subject matter could be painfully harsh.
Through poems, prose, and reflective pieces written with candor and literary charm, she shares how she coped: retreating to her room surrounding herself with books and music, and feeding her already introverted personality. She rarely went out except to earn good grades or do chores. "Because if I did, I faced the glaring, accusatory stares of his wife and children—as if I were the one who committed such ghastly crimes." Later, she drank, got high, and considered suicide.
Not until her thirties, depressed, anxious, and following the birth of a daughter, Thompson sought therapy for the first time after a doctor's visit left her with a PTSD diagnosis and a prescription for an anti-depressant. Therapy was "life-changing," leading her to the realization that she, not her abuser, was in the driver's seat of her recovery. "I love, I breathe, I work, I write, I live. What happened does not stop me."
Today, in her fifties, she is an advocate for sexual abuse survivors and runs the Twitter chat #SexAbuseChat. She owns a social media and book marketing company and previously wrote the essay collection Broken Pieces, A Walk In The Snark and the more humorous The Mancode: Exposed.
A talented writer with a journalism degree, Thompson adeptly plays with point of view employing both first person singular ("I") to convey her experiences, and first person plural ("We"), perhaps to denote a kinship among survivors: "We are no longer whole—we are bits of cells made up of dread, and fear, and shame. We speak in terms that separate us from ourselves because even now, all these many years later, we don't want to own what happened."
Also, she sneaks in literary gems, like alliteration: "The bad thing takes your brain hostage, fills it with the detritus of denial, becomes dead leaves waiting for the deep scratch of the rake."
The only weakness of Broken Places is its arrangement, as it seems like a random assortment rather than an intentioned story. Perhaps this organization, or lack thereof, speaks to the uncertainty Thompson faced during a time in her life that was more about second-guessing and doubting rather than chasing butterflies and riding bikes like little girls that age should be doing.
Most importantly, the book is recommended reading for adults, college students, and youngsters alike as it serves as the impetus for a much-needed culture shift—telling children that it's okay to report abuse and for grown-ups to hear them.
Broken Places: A Memoir of Abuse by Rachel Thompson won 1st Place in the CIBAs 2017 JOURNEY Awards for Memoir. 
*1 in 5 girls and 1 in 20 boys is a victim of child sexual abuse, according to the National Center for Victims of Crime.