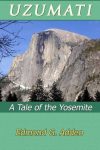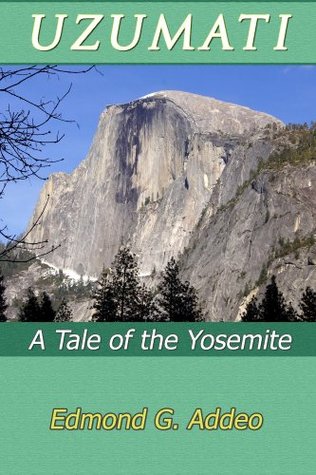 Publisher: CreateSpace (2013)
Buy the book now at:

Amazon
Author's Website
Three thousand years of epic historical reach, Edmond G. Addeo presents Uzumati: A Tale of the Yosemite, an exceptionally well-crafted novel. The author's enthusiasm and deep love for his subject matter pay off in a big way.
Edmund G. Addeo is a master storyteller, talented in weaving historical figures with fictional and displaying the vast stage of the Yosemite Valley for all to enjoy. Readers will be both captivated and entertained by this fascinating story brimming with memorable characters.
Uzumati is the name given by the Indians 1,200 years ago to the area commonly known as the Yosemite Valley. The book details how the valley was discovered by the Native Americans and then re-discovered by white settlers in the 19th century. This valley, striking in its beauty, proved to be a safe and plentiful site for those fortunate enough to find it and settle there.
Although Addeo's story focuses on a time period spanning 3,000 years, his skill as a storyteller is evident. Uzumati is both engaging and easy to read, especially when one considers the amount of time and work invested into bringing this story to print. Addeo spent 50 years researching animals, plants, Native American oral history, and news reports from the later years of the era to ensure the story's accuracy.
The book focuses on Choluk, "the discoverer" and his family tree which includes Chief Tenaya who plays an important role. Another memorable player is Major Jim Savage, of the US Army. As the story reaches its climactic conclusion, both Tenaya and Savage are well aware that tensions between the Native American inhabitants and the settlers will likely end in conflict. Readers will find it a struggle to choose a side, and in the end, witness a breathtaking conclusion of betrayal and political treachery.
Heartbreaking and beautiful, Uzumati: The Tale of the Yosemite is a novel any reader will find hard to put down.