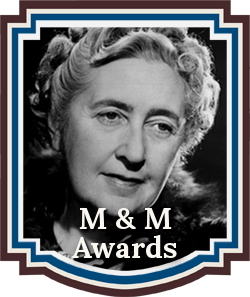 Why you ask?
MARCH MADNESS is upon us!
The March 31st deadline for the Chanticleer Mystery & Mayhem Awards (aka M&Ms) is almost upon us! At the end of the month, we go to work to uncover the hidden secrets, the lost key, the answer to the question, Whodunit?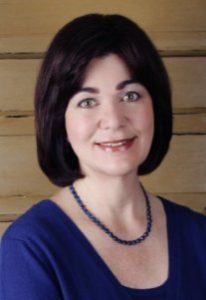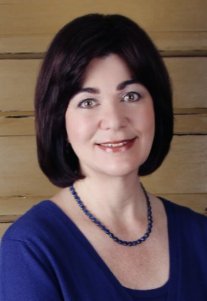 Wendy Delaney is the  2015's M&M Grand Prize Winner for There's Something About Marty, a book about a gal who just has to figure out the answers to all of those pesky questions…Char — the human lie detector aka "truth wizard" — really look it up. A few people have this rare uncanny ability.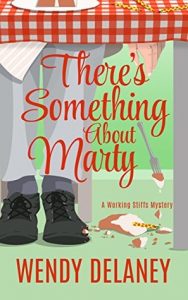 Wendy won a big ribbon, a coveted Chanticleer Editorial review, a cash prize , stickers to promote this fun not-so-cozy mystery, and digital badges to go on her website and e-books!
Trust us, Wendy Delaney is very happy she entered the Chanticleer M&M Writing Competition!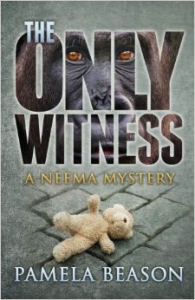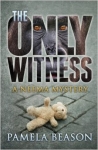 Or, follow Pamela Beason's trail to her Grand Prize win in the 2012 for The Only Witness – a mystery about a gorilla who witnesses a crime and can communicate through sign language. The clock is ticking and lives are at stake.
You would be pleased as well, we are certain. After all your hard work putting together your brilliant cozy, wouldn't you want your book the chance to be recognized?
"One of the best things that happened to me in 2011 was getting a GRAND PRIZE in the first Chanticleer nationwide contest for my novel THE ONLY WITNESS." Pamela Beason
Or Bernadette Pajer of the Professor Bradshaw Series — "Fatal Induction" took home the 2013 M&M Grand Prize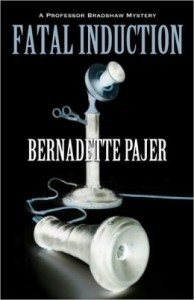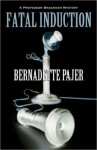 The year is 1901 and Seattle is a vibrant and up-and-coming city. Bradshaw, a professor of electrical engineering and a passionate inventor, has entered a new invention competition for a  device that will carry the sounds of a musical theater production through telephone wires to listeners in the comfort of their own homes.
Bradshaw is unaware that a seemingly trivial domestic concern at home is about to sweep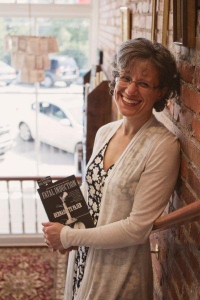 him into the underworld of Seattle.
Thanks, Chanticleer, for all you do to help the world of books!" – Bernadette Pajer 

So, is your amateur sleuth suspicious of the little old lady who lives next door? Is there something wrong in Mayberry and your hero is going to find out what it is – no matter the cost? Are the stakes so high for your heroine, she succumbs to the hot, sexy delivery man who happens to be the guy with forty bodies buried in his basement? Is your character's cat helping him solve the latest crime?
If so, have we got the contest for you!
Chanticleer Writing Competitions – Mystery & Mayhem – is now open to take your stories and put them to the test! Don't miss out – don't be left behind – and for goodness sake, don't ever go downstairs without your flashlight and your handy-dandy Swiss Army knife!
Your book could earn a place in our M&M hall of fame for 2017!
Unpublished Manuscripts and recently Published (Indie, Traditional, Hybrid) Novels (after Jan. 1, 2014) are accepted.
What are the M&M's?  Oh, we're so glad you asked.
Our Mystery & Mayhem Awards are the Chanticleer Reviews search for today's best cozy mystery fiction books!
We are searching for the best novels featuring "mystery and mayhem", amateur sleuthing, romantic suspense, light suspense, travel mystery, classic mystery, British cozy, hobby sleuths, senior sleuths, or historical mystery. We will put them to the test and discover the best among them. (For thriller, action suspense, detective, crime fiction see our Clue Awards)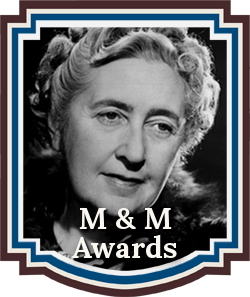 Agatha Christie's image, the revered Queen of the Mystery genre, is Chanticleer's icon for the M&M Novel Competition.
M&M Awards deadline is March 31, 2017. Click here to enter – and good luck!