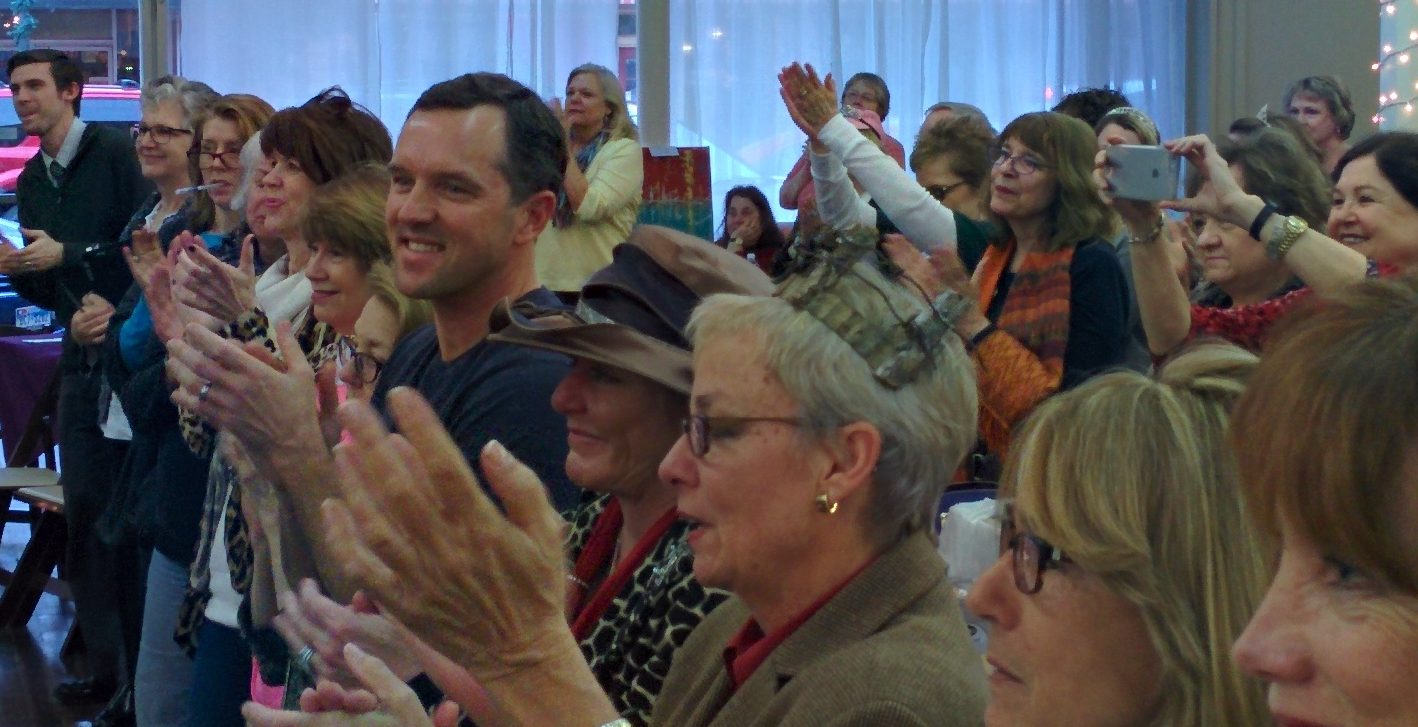 This is the second year I'll be attending the Pulpwood Queens Girlfriend Weekend in Nacogdoches, Texas with Kathy Murphy, the ultimate book queen of the world and founder of the PQs.
In case you're like me, and live north of the Mason-Dixon line where this club and the Girlfriend Weekend event is not well-known (yet!), the Pulpwood Queens and Timber Guys is the biggest book club in the world, citing over 725 chapters internationally, and thousands of members. Going to my first Girlfriend Weekend was eye-opening and exhilarating, and definitely required extra doses of Vitamin B.
As an author, attending the Pulpwood Queens Girlfriend Weekend was a bit of an (awesome) shock. Hundreds of readers were piled into an auditorium, and every evening was an occasion to dress up according to a planned theme. Dragging a wardrobe from Wisconsin that included everything from an Elvis-era crinoline to a red-sequined "Diamonds Are a Girl's Best Friend" gown I handmade for the Great Big Ball of Hair Ball at the end of the weekend. Authors from around the nation and the globe attended, spending time with one another and readers alike, with fantastic keynote speakers from bestselling and local, small or first-time authors (like myself!).
It was a phenomenal experience to speak to so many people about my background and my novels, to interact with dedicated readers and book club members and make new life-long friends who ended up on my Christmas card list.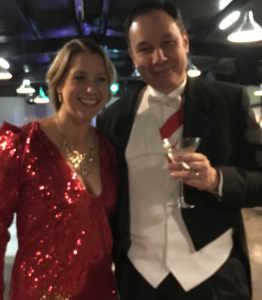 The cherry on top turned out to be the personal relationships I made with fellow authors. I personally was in awe of most of them, and they were so welcoming, warm, and kind both during and after the event. I'm so excited to see many of them again in person in a few short days, and cannot wait to celebrate their ongoing successes as they continue their trajectory towards author greatness. Me? I'll be speaking about my upcoming releases, Widow 1881 and Smith 1865 (published by Sillan Pace Brown Group), slated for release this year, and with fingers crossed to have a smidgeon of the success of so many authors at this event.
And all of it is thanks to Girlfriend Weekend, which starts on January 11th. I've already been doubling up my Vitamin B in preparation for several days of absolute fun.
If you want to read more about Kathy Murphy and the Pulpwood Queens Book Club, here are three  links:  one is an interview with Kathy Murphy from the Chanticleer Reviews magazine, the second one is titled "Three Questions with the Founder of the World's Largest Book Club,",  and the third (and most recent) one is a feature article from the November 29, 2017, issue of Parade Magazine.
This year's theme is Bohemian Rhapsody and I can hardly wait to see the costumes!
Want to attend Girlfriend Weekend yet this year? Sign up here http://www.thepulpwoodqueens.com/2018-girlfriend-weekend-day-packages/