Listen to or download this article: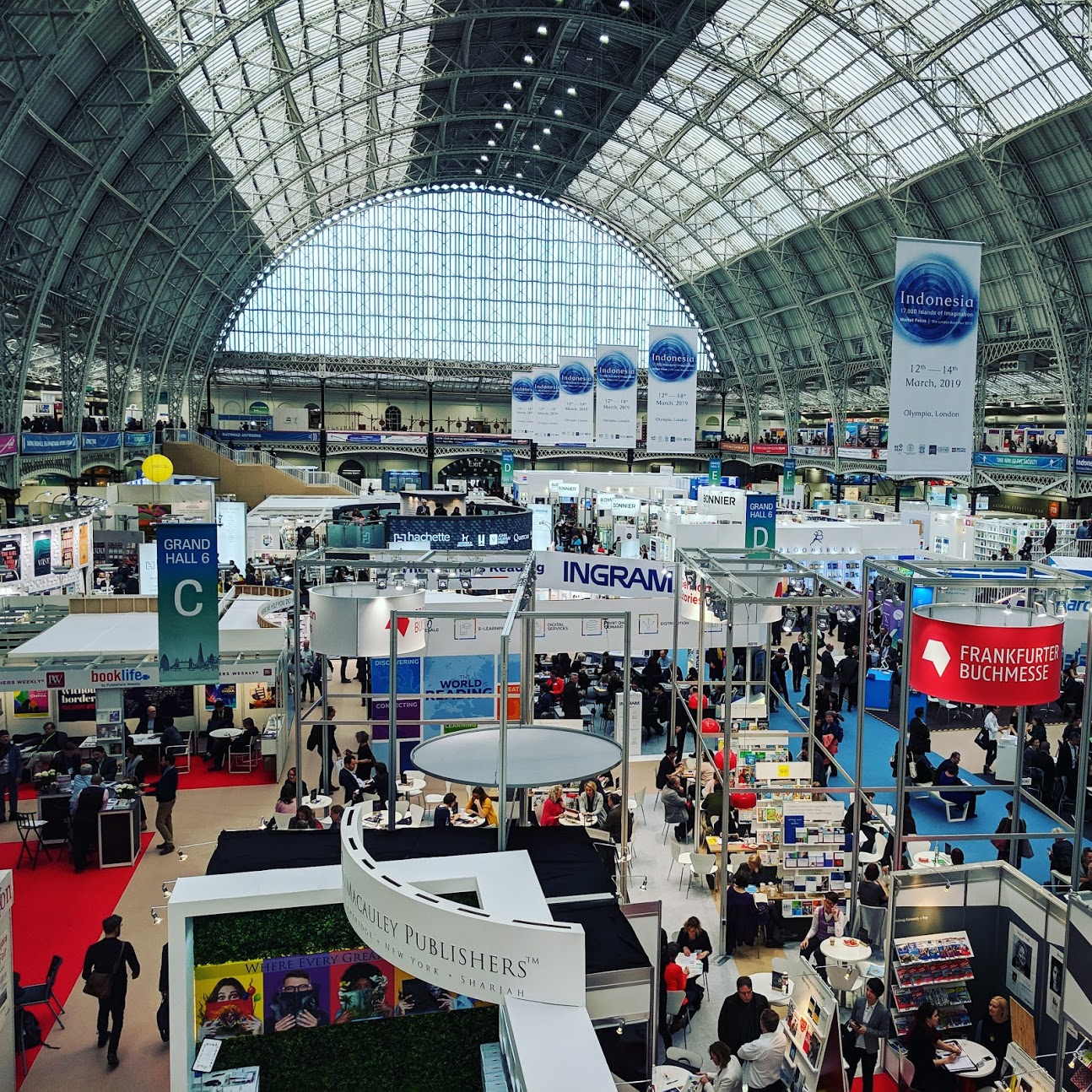 The London Book Fair is the global marketplace for rights negotiation and the sale and distribution of content across print, audio, TV, film, and digital channels.
Authors, talent scouts, editors, designers, and digital gurus all walk the floor – meeting, talking, observing, discovering. The Fair welcomes over 25,000 professional visitors from more than 118 countries.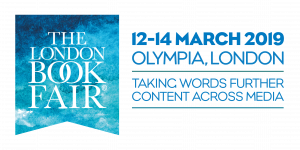 And it was a hubbub of activity and buzz as promised!  I have attended several Book Expo of America shows, but have never experienced the palpable excitement that was in the air at LBF (more on that below).
Orna Ross, the CEO of The Alliance of Independent Authors (ALLi) that is based out of London, Great Britain, invited Chanticleer Reviews to join them at their booth at LBF 2019 when we were both exhibiting at the Digital Book World conference last October 2018. Chanticleer Reviews is proud and honored to be a vetted Partner Member of ALLi.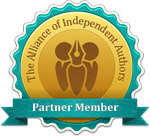 Since the Chanticleer International Book Awards receive many submissions from the United Kingdom and Australia, I thought that this would make a grand opportunity to meet some far away (from Bellingham) Chanticleerians in person and to make new Chanticleer friends. So Andy (my husband and CTO of Chanticleer) and I packed up a smidgen of our usual booth and headed to London on the 9 hours and 50 minutes non-stop flight from Seattle, Wash. London Book Fair here we come!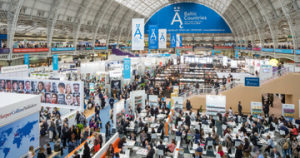 My biggest takeaway from LBF
IS that it seems to be much friendlier and supportive of Indie authors and especially so of small-to-middle presses and publishing houses. Yes, the BIG 5  were there along with all of the major players, but they did not completely overshadow the Indies. ALLi's exhibit space was located in an area called "Writers Block" that was a subset of the Authors' Headquarters. The area received a lot of foot traffic that was consistent and non-stop. It was established in 2016 is growing stronger with each year.
And, yes, I was surprised to discover this even after Orna's reassurances. But, there it is. 

LBF's experience was very unlike how my experiences were at Book Expo of America (NYC and Chicago) where I swear, the Indie presenter sessions were held under a staircase (Chicago). And at the NYC Book Expo of America, Indie's are basically invisible or "sidelined" as IBPA stated in its Open Letter to IBPA Members (Sept. 25, 2017). I was there at the 2017 BEA and agree with IBPA's decision. BEA granted me press passes to cover the event, and I was offered one, once again, for 2018  but did not attend. And while attending LBF, I was contacted about securing a BEA press pass for 2019. I will have to think long and hard about whether or not to go…
Now for the rest of the Take-Aways and Trends from 2019 London Book Fair
"Publishing is at the epicenter of digital disruption."  Paul Michelman, MIT & MIT Sloan.
This explains why authors and publishers feel the shocks of technology almost immediately, making publishing content the bellwether for the Internet of Things and the Digital Age. -kb
The number one driver of book sales is still "word of mouth."
An author/publisher should do everything possible to create "word of mouth" traction – that includes book reviews, awards, social media, book signings, book festivals, cross-promotion with other authors,  creative marketing with a unique slant, publishing non-fiction (digitally and print) small pieces, along with finding niches that you and your works will standout. – kb
Indie Booksellers continue to experience healthy growth at a rate of 5-7 percent for the past several years and this trend is expected to continue.
This trend is happening at the same time that Barnes and Noble are experiencing a double-digit decline in book sales.  https://www.forbes.com/sites/andriacheng/2018/09/06/barnes-nobles-problem-is-no-longer-about-amazon/#11e2490f44d0 
 "People no longer want to just read a book, they want to immersive themselves in it."

Adipat Virdi,  Adipat is a writer/producer. He has worked on various films, TV series and plays, and designed and run the BBC Future of Content think tank across 50 BBC teams.
Click here to read Chanticleer's article on Immersive Fiction by Jessica Morrell and Kiffer Brown.
LBF Trends according to Publisher's Weekly London Book Fair Daily
True Crime novel sales are up
Non-fiction sales are busier than ever (keep in mind Michelle Obama's Becoming and all of the politically related books such as Fire and Fury)
Penguin Random House (PRH) dominated U.S. Bestseller Lists selling 38% of the Adult Trade Novels and a major portion of children's picture books
Scholastic sales accounted for the lion's share of Children's Fiction
HarperCollins sales accounted for 17% of Adult Trade Fiction making it PRH closest competitor
"Worldwide English language fiction consumption has never been higher." Amanda Ridout, publisher Boldwood Books (formerly with HarperCollins, and Phaidon).
The best selling book for 2018 was the runaway top seller Michelle Obama's Becoming (PRH) with 3.4 million in sales in 2018 despite its late November release date.
There is currently a "…healthy coexistence between print and digital books…" – PRH CEO Markus Dohle
Hollywood / Tinseltown News
Rights and Licenses across all formats, including print, digital, audio, film, and television are up because of the impact of streaming services (think Netflix, Amazon, etc.) on Hollywood's appetite for literary materials.
A film consultant for literary agents, Georgina Capel Associates' Simon Shaps, a panelist on Television and Film Adaptations from books suggested that authors should boil their books down to a simple slug or logline, and then produce a one-page that helps frame the story in a way that a potential filmmaker can visualize it. [London Show Daily – Publishers Weekly Wed. 13 March 2019] – We've been advising this approach since our first Chanticleer Authors Conference – kb
Here is a Chanticleer article about "What Works in Hollywood – the Less than 33 Words Principle." 
And the biggest trend news of LBF is…
Expect another year of double-digit growth in audiobooks.
"Audio has gone from being a sub-rights format to being thought of very much as a primary publications format."

"Given the continued adaptation of smart speakers (Alexa, Okay Google, Siri, etc.)…and seeing our early sales so far this year, I feel optimistic apbout another year of double-digit growth."

Amanda D'Acierno, president of Audio Group Penguin Random House
The Association of American Publishers (AAP) reports that audiobook sales are up a "robust 37.1 percent."
Here is a link to our article "Five Reasons to Make Your Book Available in the Audiobook Format" by Kathryn Brown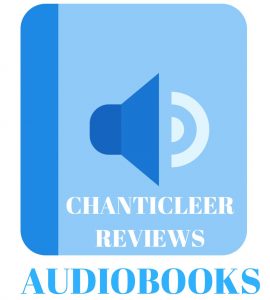 In conclusion…
The bottom line of our scoping-out trip to check out the 2019 London Book Fair was definitely worth the time and money. (London is NOT inexpensive even with the Brexit situation.) We are planning on returning for the 2020 LBF. And, I personally,  hope that the Book Expo of America will become more supportive of Indie Authors and Indie publishers. It is interesting to note that both fairs are organized by Reed Exhibitions, so maybe there is hope. Stay tuned…
Thanks for reading or listening! – Kiffer  
Look for our next articles on:
Creating an Audiobook – Best Practices

When do book buyers choose digital over print and when do they choose audiobooks instead of print or e-

books?  Nielsen Book Research Deep Dive