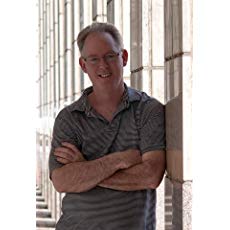 Sean Curley is a computer scientist, technical executive, humanist, and author. We at Chanticleer know him as a true renaissance man.
His accomplishments include building out seven software companies, founding and spearheading numerous non-profit, humanist organizations, running Oracle's documentation and engineering teams (Sean is Vice President of Oracle's* Product Development division) consisting of over 10,000 books, implementing deep-learning to automatically translate books into ten languages, working overseas multiple times, and publishing two award-winning novels—Propositum, historical fiction and OVER, Science Fiction. You can read Chanticleer's reviews by clicking on the titles. 
Sean will present a session on BLOCKCHAIN and PUBLISHING at the 2019 Chanticleer Authors Conference. Blockchain and publishing were right up there with audiobooks for buzz-worthiness at the Digital Book World, London Book Fair, and ALA (American Library Association) publishing conferences. It is looming on the radar and is touted to be the next big thing in the INDIE publishing industry. We are fortunate to have Sean Curley decipher the techno talk for us. I know of no one else who would be qualified to speak to authors about Blockchain and the publishing industry than author and computer scientist, Sean Curley.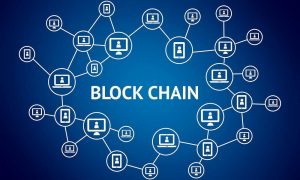 The New Paradigm of Blockchain Publishing
What is Blockchain and how could it impact the publishing industry? You've heard about bitcoins or cryptocurrency, which are one of the many uses of Blockchain technology, but did you know that the same concepts that have made bitcoins so popular can be applied to books? How might that work?
There are advantages to a blockchain-enabled publishing paradigm, but the industry may be slow to adopt this cutting-edge technology. This talk will cover the basics of blockchain technology, how it could be used for publishing, and more importantly tracking, books, and some of the caveats.
Admittedly, these concepts are fairly new and somewhat technical. Nevertheless, these ideas are something every writer, especially self-published, should understand.
*About Oracle 
With more than 380,000 customers—including 100 of the Fortune 100—and with deployments across a wide variety of industries in more than 145 countries around the globe, Oracle offers an optimized and fully integrated stack of business hardware and software systems. Oracle engineers hardware and software to work together in the cloud and in your data center–from servers and storage to database and middleware, through applications. Learn more about Oracle http://oracle.com/us/corporate.
 You can find Sean through Amazon, Linked-In, or Facebook, or at writer's conferences where he is a frequent speaker.