Listen to or download this article: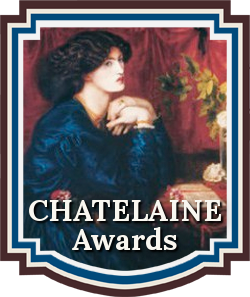 We are excited and honored to officially announce the Grand Prize Winner and the First Place Category Winners for the 2018 CHATELAINE Book Awards at the annual Chanticleer Authors Conference and the 2018 Chanticleer International Book Awards ceremony. This year's ceremony and banquet were held on Saturday, April 27th, 2019 at the Hotel Bellwether by beautiful Bellingham Bay, Wash.
We want to thank all of those who entered and participated in the  2018 Chatelaine Book Awards for romantic fiction, a division of the Chanticleer International Book Awards (the CIBAs).
Sharon Anderson,
 

the author of the award-winning of Curse of the Seven 70s  and winner of the 2014 Chanticleer Novelette Competition for the Stone God's Wife announced the 2018 Chatelaine Award Winners at the Chanticleer International Book Awards Banquet and Ceremony.
PublishDrive
 

and

 

Hindenburg Systems

 

awarded additional prizes to the 2018 Goethe Book Award winners. Thank you!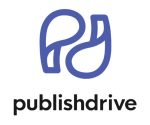 Congratulations to the 2018 CHATELAINE Book Awards for Romantic Fiction  First in Category Winners!
Allurement Westward

by J.P. Kenna

Blame it on the Bet

by L.E. Rico

Wrapped in the Stars

by Elena Mikalsen

A Promise Given

by Michelle Cox

Persuading Lucy by Felicity Beadsmoore/Tammy Mannersly
And now for the 2018 Chatelaine Book Awards  GRAND PRIZE WINNER for Romantic Fiction:

The House at Ladywell by Nicola Slade took home the 2018 Chatelaine Grand Prize Ribbon
An email will go out to all First Place Category Winners and Grand Prize Winners with more information, the timing of awarded reviews, links to digital badges, and more before May 31st, 2019 (approximately four weeks after the awards ceremony). Please look for it in your email inbox.
When we receive the digital photographs from the Official CAC19 professional photographer, Dwayne Rogge of Photo Treehouse, we will post the photographs of CHATELAINE award winners on this page.
Click here for the link to the  CHATELAINE Semi-Finalists.
This post will be updated with photos and more information. Please do visit it again!
The deadline for submissions into the 2019 Chatelaine Book Awards is August 30, 2019 Midnight (PST).
Our next Chanticleer International Book Awards Ceremony will be held on Saturday, April 18th, 2020, for the 2019 CIBA winners.