Listen to or download this article: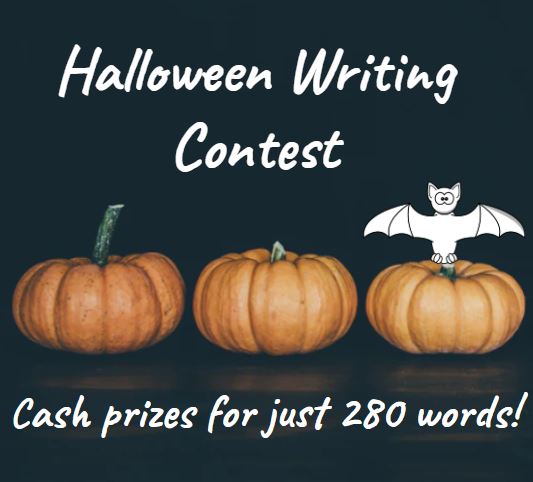 Tellables is Sponsoring a Writing Contest for Halloween Micro-stories.
I met Amy Stapleton, the CEO of Tellables, at the 2019 Digital Book World that took place in Nashville, Tenn. The Tellables' exhibitor booth was adjacent to ours so we met and chatted. When she informed me about their contest for content, I knew that it would be a perfect opportunity for some Chanticleerians to experiment with Voice technology. So without further ado…

VOICE-DRIVEN CONVERSATIONAL STORIES FOR TALKING DEVICES
For those of you who are not familiar with Digital Book World conference, it is mainly a business-to-business conference that specializes in content distribution and platforms that includes books, ebooks, digital books, audiobooks, podcasts, audiovisual delivery, blockchain, voice, and other media delivery systems. And since Chanticleer prides itself expanding the authors who use our services digital footprint, we've found DBW to be indispensable for keeping us updated on the latest in publishing technologies.
"Publishing is at the epicenter of digital disruption." Paul Michelman, MIT & MIT Sloan
Okay, back to Winning $$ and Tellables!
(And, no, you do not need to own an Alexa to participate. And we love passing along these great opportunities to learn and perhaps win a little cash in the process. )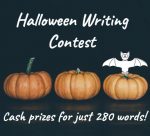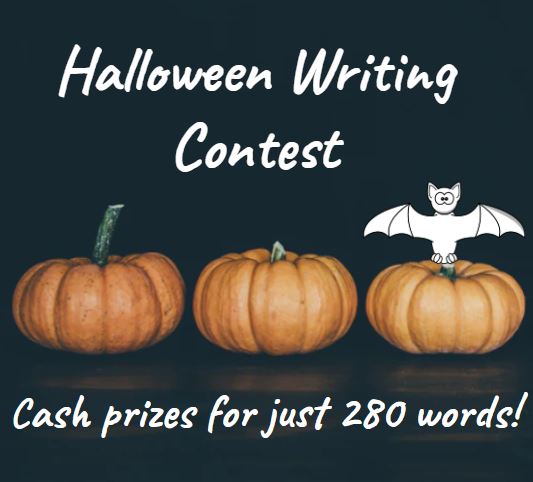 Halloween Chocolate Stories
It's time for some spooky stories, or at least some Halloween action in the Tellables "chocolate shops."
For Tellables' next assortment of conversational stories they are seeking haunting Halloween-themed tales, so they are offering a writing contest.
And they are even offering cash prizes to the authors of the 1st and 2nd place stories.
Tellables is seeking stories that are short and sweet, just like a piece of Halloween candy.
The perfect story will be no more than 280 words, with the action set in or around a chocolate shop.
It can be any genre, but suitable for general consumption–much like you would hear on a radio station.
There is no entry fee. Two cash prizes will be awarded by Tellables.
Deadline for submissions is Saturday, October 19, 2019, at 12:00 a.m. Eastern Standard Time
Writing Tips for Voice Apps https://tellables.com/author-tips/
Link to Submission Form and more info here   https://tellables.com/2019/09/writing-contest-halloween-chocolate-story/
So, what's this Tellables all about? Tellables isn't a traditional publisher. They don't publish online or in print, or even in traditional audio format. Instead, they use Amazon Alexa to tell stories and engage listeners in a two-way conversation.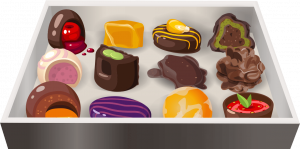 Writing Contest with Cash Prizes
This Halloween writing contest is a great opportunity to dip your toe into the emerging world of voice technology. There's no entry fee, and the best stories have a chance at one of two cash prizes, as well as inclusion in our next box of chocolate stories on Amazon Alexa.
Perhaps your story starts out something like this, and is narrated by the chocolatier Coco:

It was just three days before Halloween when a young woman came into my chocolate shop and started looking through the display cases. She had a surprisingly pale complexion, and I couldn't help noticing that her eyes looked red and puffy. I was quite proud of my assortment of special Halloween treats and was anxious to point out my fresh batch of pumpkin spice truffles when the young lady suddenly burst into tears. I rushed off to find her a tissue, but when I came back just a few seconds later, she had vanished.

What happens next?
Visit Tellables blog post for complete details on the contest, online submission form, links to writing tips, and more sources of writing inspiration. Best of luck and Happy Halloween!
Conversational Stories in an Imaginary Box of Chocolates
Our newest experiment in conversational storytelling involves imaginary boxes of chocolate, where each chocolate represents a story. New assortments are published every month.
Try out the stories by talking to Alexa on an Echo, a Fire tablet, the Alexa phone app, or anywhere Alexa resides. Use a friend's if you don't have one yourself. Just enable the free voice app–called "My Box of Chocolates"–by saying "Alexa, enable My Box of Chocolates." 
The stories in the My Box of Chocolates voice experience run less than two minutes. Each one is narrated by an imaginary chocolatier, using a synthetic text-to-speech voice (not human recordings). The storylines generally revolve around interesting or humorous occurrences involving the customers in the chocolate shop.
A little bit more information about the Emerging Voice-Driven Devices and the Opportunities They Offer for Writers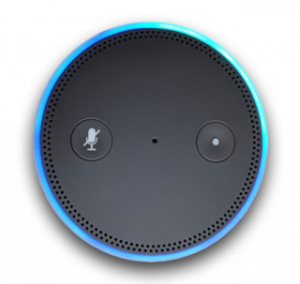 Voice assistants like Amazon Alexa are equipped with powerful speech recognition and language understanding. We leverage these technologies to help authors and storytellers engage audiences in new and exciting ways.
While it's still early days for voice technology, sales continue to grow for both the Amazon Echo and the Google Assistant line of smart speakers and smart displays. Consumers seem unfazed by media reports of privacy infringements, so it appears these devices are here to stay.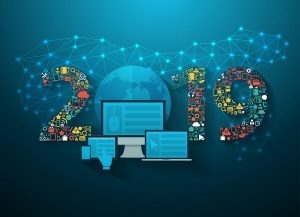 Here is an article with 22 Takeaways for Authors from the Silicon Valley Annual Internet Trends Report – Kiffer Brown
Voice technology offers new and exciting opportunities for storytellers and readers. Passive listening is no longer the only option. Now two-way communication between the storyteller and listener is possible. 

Tellables has created a platform for "conversational storytelling," where brief stories are followed by interactive questions. This two-way communication draws the listener more deeply into the story.
As always, please email us at Chanticleer@ChantiReviews.com with any questions, concerns, or suggestions. Or leave a comment below.