Listen to or download this article: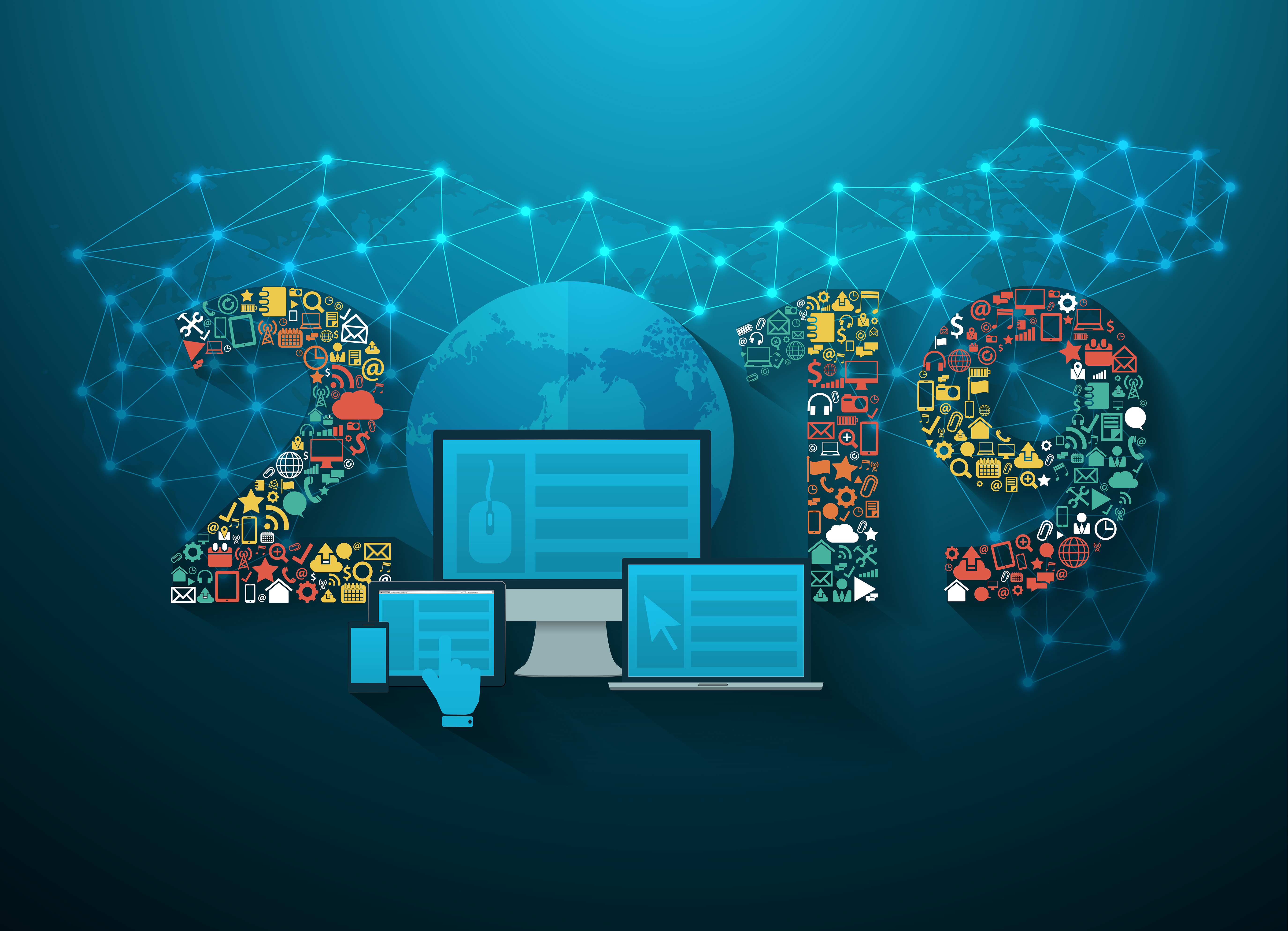 "…the most highly anticipated slide deck in Silicon Valley"
SOURCE:  byline Rani Molla for RECODE on Vox Media  @ranimolla
This information that I am sharing with Chanticleerians has been gleaned from the annual Internet Trends Report, a  333-page slideshow delivered by Mary Meeker who is dubbed "Queen of the Internet." Ms. Meeker was a renowned Wall Street analyst and is now a general partner in Bond Capital, a top echelon venture capital company that has invested in companies such as Facebook, Pinterest, Airbnb, Twitter, Stripe, Slack, Twitter, etc. Her report touches on every important internet trend that has recently taken place and what we may expect in the near future.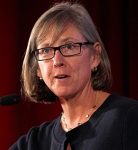 Ms. Meeker gave her talk on June 11, 2019, at the Code Conference 2019 held in Silicon Valley. It is considered to be the world's premier technology conference. RECODE has made this information available online with Rani Molla's analysis via VOX Media if you want to dig down more into the report and to hear and see the presentation.
WHY READ THIS BLOG POST?
"Publishing is at the epicenter of digital disruption."  Paul Michelman, MIT & MIT SLOAN
"This explains why authors and publishers feel the shocks of technology almost immediately, making publishing content the bellwether for the Internet of Things and the Digital Age. 
It behooves us in the publishing industry to pay heed and close attention to digital trends if we are concerned with increasing sales and understanding the content market. " Kiffer Brown
…Code is where the world's most important leaders in tech are faced with hard-hitting questions and candid conversations about what's next for their companies.

The annual by invitation-only Code Conference brings together a global community of the biggest names in the business — executive leaders and startups with bright futures — for networking and in-depth conversations.

Editor's Note:  those presenting include: the VP of Original Content for Netflix, CEO of PBS, CEO of Amazon Web Services, Head of Instagram & Facebook, the New York Times publisher, Chairman of Goldman Sachs…
Below are the Take-Aways that I thought would be of special interest to authors and publishers. Some are not surprising but it always good to have hunches confirmed- IMHO (in my humble opinion). And there is the need of being aware of what is the latest in the tech and publishing industries since they go hand in hand. Also, there is something about seeing things in black and white…
For your consideration from Mary Meeker's 333-page report: 
51 percent of the world's population are internet users in 2018. (3.8 billion people).
In 2009, 24 percent of the world's population were internet users.
China has the world's largest market of internet users with 53 percent of its population (just shy of one billion).
89 percent of North America's population are internet users.
78 percent of Europe's population are internet users.
62 percent of Latin American & Caribbean' population are internet users.
Smartphones are the primary internet access point in 2018 rather than computers, laptops, or tablets.
Americans spent 6.3 hours a day in 2018 with digital media. Up from 7 percent the year before.

Leisure time spent on smartphones has increased while the leisure time spent on computers has decreased. 3.6 hours a day are spent on smartphones by Americans.

In 2008, Americans spent 2.7 hours a day with digital media with most of this time on a desktop or laptop.
The latest numbers for 2019 are finding Americans spending less time on TV and more time on smartphones. 20 minutes a day in 2009 were spent on smartphones while 2019 finds Americans at 226 minutes a day.
Images have become a standard means to communicate. More than 50 percent of Twitter impressions have images, video. Remember, Twitter used to be text only when it started in 2006.
Social Media Usage Global Trends:

Facebook usage has remained constant and in an overwhelming lead with 2.2 billion users
Youtube has had the most gain with 1.9 billion active users
Instagram follows Youtube's growth closely with 1 billion active users

Instagram monthly active users have grown from zero in 2010 to more than 1 billion active users in 2018.

Pinterest has 250 million active users
Twitter has 326 million active users with 500 million tweets per day (6/18)

Podcast listeners in the USA have increased from 22 million in 2008 to 70 million in 2018.
Smart Speakers ( Amazon's Echo, Okay Google, Siri) makers will sell about 94 million devices in 2019 increasing the installed base to 207.9 million by year-end 2019.
The U.S. will continue to be the largest global market with sales growth at 46%.  (Voicebot.ai)
Smart Speakers are driving audiobooks sales.
Google's smart speaker is "in effect evolving Google from an ad platform to a commerce platform."
Social Media is becoming the number one "discovery tool" for products. *Remember J.D. Barker's reminders that books are products from CAC19.
Social Media allows consumers to discover products 24/7 non-stop. Product discovery is increasingly social.
YouTube has more than one billion views of daily how-to & learning videos.
Lifelong learning content is one of the fastest growing areas.
2.4 billion people are interactive active computer gamers.
Privacy, access, and distribution are major concerns. Encryption and blockchain are options for solutions online communications and content safe.
This report along with 2018's encompasses detailed information about China's Economy & Growth Trends, global trends in Artificial Intelligence, along with global advances in data collection and sharing, household spending, costs of living, population densities,  job growth, consumer confidence, healthcare & insurance, new technologies, technology disruptions, transportation, cost of shelter, e-commerce, interactive gaming, data privacy, cyber attacks, online education, and much more.
---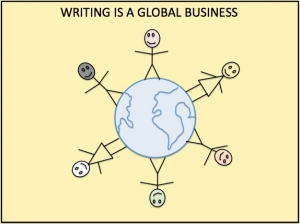 STAY TUNED…
PUBLISHING IS BUSINESS 
The next articles will deal with interpreting this information and how authors and publishers can put it to use to increase book discovery, branding, increasing sales, and protecting your intellectual property.
We will continue to drill down the proverbial rabbit holes to find out information to help authors and publishers determine the best ways to promote their books and brands. So, stay tuned!
Below are related links from the Chanticleer website that may of interest:
Piracy – Not Just on the High Seas by award-winning author Susan Faw
A New Tool to Improve Performance on Amazon's Product Ads – by Kiffer Brown
Top 2019 London Book Fair and Take-Aways & Trends by Kiffer Brown
Creating Audiobooks and Podcasts have never been simpler – Find out how here! 
Five reasons to make your book available in the Audio Format – by Kiffer Brown
Thank you for tuning in and reading or listening to our posts.
Keep on creating! Kiffer Brown