Listen to or download this article: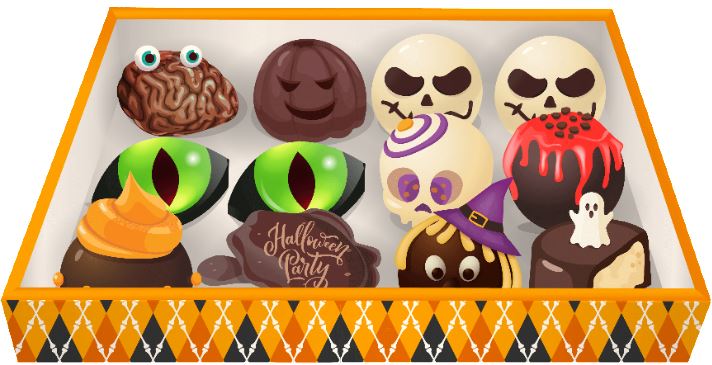 We are excited to announce the Winners of the Tellables Writing Contest for Halloween "My Box of Chocolates" micro-stories!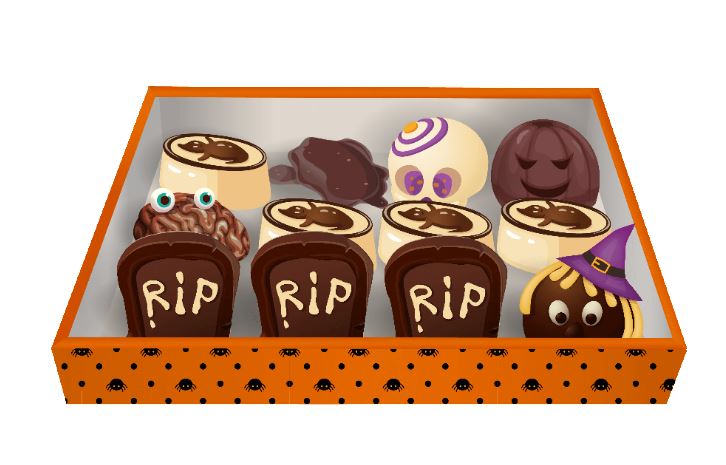 Tellables is a new way to experience stories! They leverage the technologies of Alexa and Google Assist to help authors and storytellers engage audiences in new and exciting ways.

As a way of introducing audiences to the new technology, the founders of Tellables held a Halloween contest with CASH prizes for stories to broadcast on "My Box of Chocolates" on Amazon's Alexa. The story had to be "bite-sized" at 280 words max although sometimes they will do a Part 1 and Part 2. Part 1 and Part 2  are each represented in the virtual 'box of chocolates; by two pieces of the same type of 'candy.' The listener will need to hear both candies in order to get the full story. This is a fun thing to do with children (of all ages).
Here is a link to Chanticleer's original blogpost sharing this contest with our subscribers:  https://www.chantireviews.com/2019/09/22/a-280-word-halloween-writing-contest-for-alexa-voice-win-and-promotion-in-this-emerging-platform/
Why You May Want to Give Amazon Alexa a Chance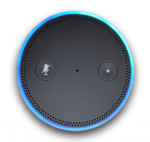 At Tellables, they often hear authors say they don't have a smart speaker and/or they don't trust them. We understand. But smart speakers and voice assistants are growing tremendously popular.
Now's the time to begin experimenting with the possibilities of this new technology that is enjoying rapid market adaptation and will lead the way for more audiobook sales!
You might have access to an Alexa-enabled device and not even know it. Alexa isn't only available on an Echo, Echo Dot, or Echo Show. You can access the Alexa voice assistant from most newer model Kindle Fire tablets, from your Fire TV, and from the Amazon Alexa or Amazon Shopping mobile app.
How to listen to the 'My Box of Chocolates' stories:
The common requirement is that you need to be logged in with an Amazon account.
If you do have access to Alexa, try out our "My Box of Chocolates" voice app. Ask Alexa to "open My Box of Chocolates." If that doesn't work as expected, try saying "Alexa, enable My Box of Chocolates" first.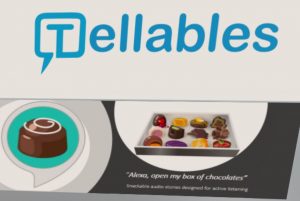 Tellables invites you to savor this variety assortment, filled with delicious Halloween tales, on any Amazon Alexa-enabled device.
To experience this box of conversational stories, make sure to enable the skill by saying "Alexa, enable my box of chocolates." After that, you can simply ask Alexa to "open my box of chocolates" whenever you have time to relax and enjoy a bite-sized story and matching virtual candy.
Kiffer's Directions: Ask your Alexa or Dot or Device: ((Alexa or Computer) Please play "My Box of Chocolates"  and then continue to interact with your device's questions. 

The device will say welcome to Chocolates and Stories and then go on to tell you about the Halloween assortment.
These Chanticleer AUTHORS received all TREATS — No Tricks from the current assortment from My Box of Chocolates from Tellables.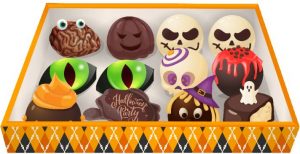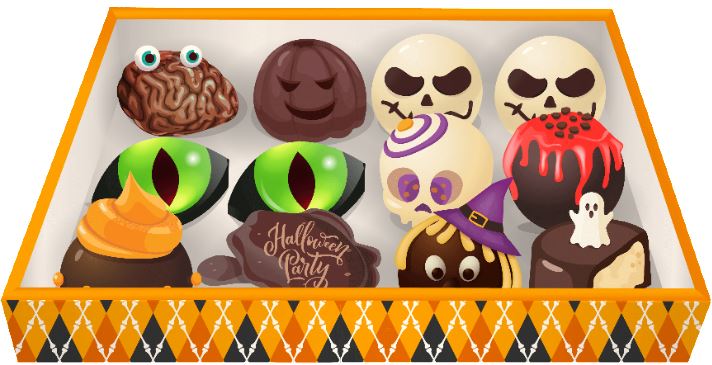 1st Place:  PJ Devlin – Final Butter Cream – Amber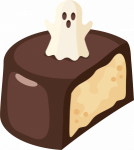 Amber gets a surprising and disturbing visit from someone who's just dying for a bite of dark chocolate buttercream. "I turned on the lights and let an elderly woman enter. Her silky gray dress shimmered."
P.J. Devlin is an award-winning novelist and short-story writer. She lives in Northern Virginia, but her heart and stories are rooted in Philadelphia. Follow her on Facebook at PJ Devlin Author.
2nd Place:  Elana A. Mugdan – Encore Dark Chocolate Witch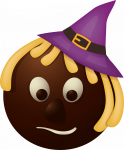 Opal has a special customer, who ends up with a very special Halloween candy. "The moment she takes a bite, there's a bright flash."
Elana A. Mugdan is the author of The Shadow War Saga, a 5-book series of Young Adult fantasy novels. You can find out more about the author and purchase her books from her website at https://www.allentria.com/
3rd Place:  Kelly Abell – Coiffed Confection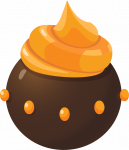 Candy mourns the loss of her grandmother but gets an unexpected visitation.  "A loud bang from the front of the store made me jump."
Kelly Abell is the author of internationally best-selling romances and romantic suspense. Her characters are filled with passion, power and purpose in predicaments that keep a reader turning the pages. She lives in Florida where she helps other writers by teaching workshops and sharing writing tips on her blog. You can also follow her on Facebook, Twitter, and Instagram.
Judges Nostalgia Award goes to Janet K. Shawgo for Dark Bitter Halloween Joy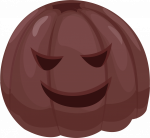 A chocolatier gets a ghostly but joyful visit on Halloween night. "He moved around the shop to set a table for two with white linens, and a deepest red rose placed at the guest's chair."
Janet K. Shawgo is an author of the award-winning Look for Me series as well as the acclaimed thriller Archidamus. Born and raised in Amarillo Texas, Shawgo calls Galveston home. She has retired after thirty-six years of nursing, most of those in Labor and Delivery. Janet has crossed the United States as a travel nurse for twenty-three of those years. You can learn more about the author at her website. Follow her on Twitter at @JanetShawgo and Instagram at author_janetshawgo.
For the complete collection, please visit the Tellables website. 
These authors won cash prizes and promotions from Tellables for their Halloween stories and they are helping to pioneer a whole new way of engaging readers and audiences.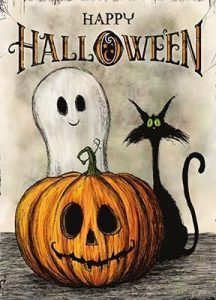 Happy Halloween from all of us at Chanticleer Reviews, Editorial Services, and the Chanticleer Int'l Book Awards! 
Join in at the next party…
Tellables next contest (no entry fee) is for their second Holiday 280 Words Writing Contest with cash prizes. Stay tuned for our announcement in early November!