Listen to or download this article: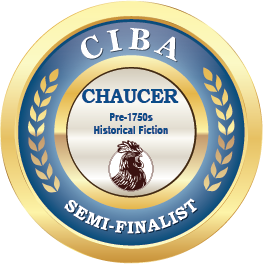 The CHAUCER Book Awards recognize emerging new talent and outstanding works in pre-1750s Historical Fiction. The CHAUCER Book Awards is a division of the Chanticleer International Book Awards (The CIBAs).
The Chaucer Book Awards competition is named for Geoffrey Chaucer the author of the legendary Canterbury Tales. The work is considered to be one of the greatest works in the English language. It was among the first non-secular books written in Middle English to be printed in 1483.
Chanticleer International Book Awards is seeking the best books featuring Pre-1750s Historical Fiction, including pre-history, ancient history, Classical, world history (non-western culture), Dark Ages and Medieval Europe, Renaissance, Elizabethan, Tudor, 1600s, we will put them to the test and choose the best among them.
These titles have moved forward in the judging rounds from SLUSH pile to the LONG LIST to the CHAUCER Shortlist and have now advanced to the CHAUCER Semi-Finalists positions. Semi-Finalists will be recognized at the 2020 Chanticleer Authors Conference and the 2019 CIBA banquet and ceremony. The First Place Category Winners, along with the CIBA Division Grand Prize winners, will be selected from the 16 CIBA divisions Semi-Finalists. We will announce the 1st Place Category winners and Grand Prize Division Winners at the CIBAs Banquet and Ceremony on Saturday, April 18th, 2020 at the luxurious Hotel Bellwether in Bellingham, Wash.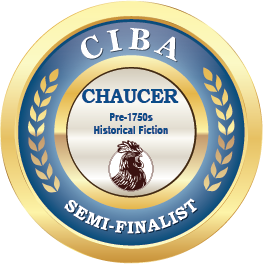 Congratulations to the 2019 CHAUCER Book Awards for pre-1750s Historical Fiction Semi-Finalists.
James Conroyd Martin – Fortune's Child: A Novel of Empress Theodora
Gail Avery Halverson – The Skeptical Physick
Susanne Dunlap – Listen to the Wind
E. L. Diamond – The Wolf of God
Linda Cardillo – Love That Moves the Sun: Vittoria Colonna and Michelangelo Buonarotti
Stephanie Renee dos Santos – Cut from the Earth 
Cryssa Bazos – Severed Knot
Kate Murdoch – The Orange Grove
June Hall McCash – Eleanor's Daughter: A Novel of Marie de Champagne
James Hutson-Wiley – The Sugar Merchant
Alexandrea Weis – Realm
K.M. Pohlkamp – Shadows of Hemlock
Catherine Mathis – Death in Coimbra
Patricia J. Boomsma – The Way of Glory
A.L. Cleven – 26.2
Robert Cole – The Falcons of Gebtu
Anna Belfrage – The Cold Light of Dawn
Vince Pantalone – Incident on the Road to Canterbury
Good luck to all as your works move on to the next rounds of judging.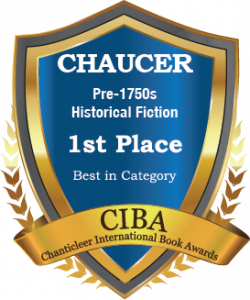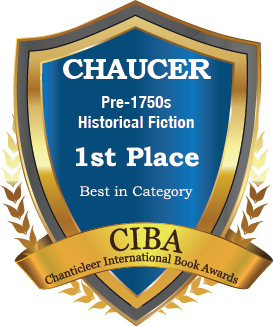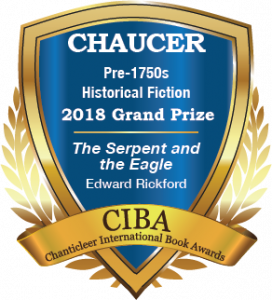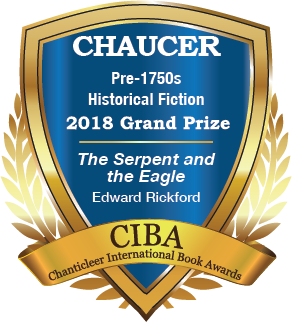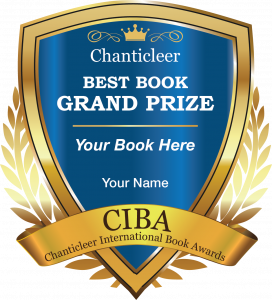 The 16 divisions of the 2019 CIBAs' Grand Prize Winners and the Five First Place Category Position award winners along with recognizing the Semi-Finalists will be announced at the April 18th, 2020 Chanticleer International Book Awards Annual Awards Gala, which takes place at the Chanticleer Authors Conference that will be held in Bellingham, Wash.
We are now accepting submissions into the 2020 CHAUCER Book Awards for pre-1750s Historical Fiction. The deadline for submissions is June 30, 2020. The 2020 winners will be announced in April 2021.
As always, please contact us at Chanticleer@ChantiReviews.com with any questions, concerns, or suggestions!