Listen to or download this article: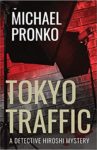 Publisher: Raked Gravel Press (2020)
Buy the book now at:

Amazon
Author's Website
Michael Pronko's novel, Tokyo Traffic, the third book in the Detective Hiroshi Series, will pull you in from the first page and keep you turning to the final word. He develops a mystery/thriller that gives nothing away while leading us down dark back alleys in his exotic Japanese Tokyo Prefecture setting.
The title, Tokyo Traffic, catches our imagination, as though the book might explore densely populated Tokyo and the traffic that gets snarled on freeways and down narrow dori's, or the pedestrian traffic that surges through Shinjuku and down crowded sidewalks almost shoulder to shoulder in a sea of humanity. And actually, he captures both of those meanings in his book, but he also explores the underlying theme of human trafficking, especially of underage girls.
Pronko develops a rich cast of characters and builds a dangerous and evolving world in which they play hide and seek. Sukanya, a fourteen-year-old Thai girl and overall kickboxing badass, is our first point of view character. She escapes a murder scene with clothes she scavenges, a wad of bills, a laptop, an iPad, and thus begins the wild ride, Tokyo Traffic. 
Sukanya runs from Kenta, another badass, but one who finances the porn and human trafficking, while racing his Nissan GT-R down Tokyo's highways and byways, avoiding the law and Kirino. Kirino would like to teach him a lesson, the hard way.
Our hero, Detective Hiroshi, finds himself in the middle of a Tokyo that most tourists never see. Hiroshi chases Kento and Kirino, a larger fish in the human trafficking pond. They race from the docks of Yokohama to hard porn studios in downtown Tokyo. Hiroshi follows the money, and Pronko gives us the world of crime using cryptocurrency and blockchain technology.
This is a convincing backdrop that doesn't overpower us with corruption and porn but focuses on the characters and their struggle to survive. Pronko handles his plot and world-building deftly and creates a sympathetic vehicle to explore and bring light to the horrors of what it might be as a child caught up in the drug-addled world of human trafficking and child porn.
Tokyo Traffic is a fast-paced thriller that introduces us to a world we might have heard about on the news. Pronko develops characters that leap off the page. We want them to escape, we want them to get caught, we want them to solve the case, and Pronko keeps us guessing right to the end, as we wonder who will eventually win in this high stakes game of humans for sale.
This book will not disappoint, in fact, you won't be able to put it down.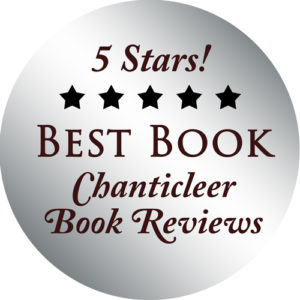 (Find a link to The Moving Blade, review here)