Listen to or download this article: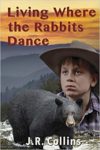 Publisher: W & B Publishers Inc. (2017)
Buy the book now at:

Amazon
Author's Website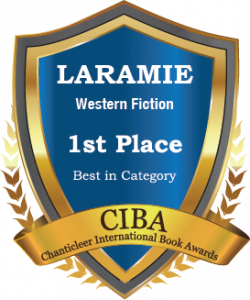 In this stirring, coming of age saga by J. R. Collins, an old man shares his recollections of a time when the good old life was turning bad in his home region of the Tennessee mountains.
Jebediah, known as Jeb, Collins was born in 1815 in a place known to the local Cherokee Indians as Cho-E-Sto-E, "Land of the Dancing Rabbits." Owing to their closeness and their many shared needs, the family is, in a sense, adopted by the Cherokees. Jeb's brother marries a Cherokee girl, and he himself is blessed by a sort of spiritual brotherhood with a Cherokee boy named Wolf who was born the same night as he. The story, a sequel to Collins' earlier work, The Boy Who Danced with Rabbits, opens in 1827 as Jeb and Wolf, just on the brink of adolescence and able to act in manly ways, go on a hunting expedition. They slaughter a huge wild boar and are enjoying their conquest when renegade Indians enter their camp, demanding to know the whereabouts of a female slave who has run away into the woods. The intrepid lads manage to turn their intruders away and set out on their own to find the woman, after being alerted to her possible location by a panther, known in that part of the world as a "painter" cat. They find her nearly dead. Wolf sets her in a cave known to his people for its healing powers, where a huge bear will remarkably take part in her care before Jeb's sister Anne can arrive with herbs and other remedies she has learned from her Cherokee relations.
But lurking in the hills at that time are many, even greater dangers, as Jeb and Wolf learn when they encounter two surveyors for the United States Army, even now planning what will someday be called the "Trail of Tears," driving the indigenous people abruptly, violently, from their spiritual and physical homeland. The reminiscences of Jeb as an old man give hints of that shameful time to come, while he sees his younger self resting rather easily after having helped to save the dying woman who, it evolves, has reason to rejoice at being found by members of Wolf's tribe.
Collins was raised in the area about which he writes so knowledgeably. He has an ear for the local dialect that runs throughout the narrative, and sensitive awareness of local lore with its powerful undertones of Native American culture and history. His sense of the tight connection between humans – both Irish and Cherokee – and the land they occupy is a dominant theme, along with the deep distrust both have for government men and the miners that have come to strip the area of its store of gold. Many supernatural events also demarcate the story, like the bear's healing attention on the wounded escapee, and the many etheric visions experienced by Jeb as he realizes he is growing into manhood through his perils and victories.
Those with a love of the old ways – both the real, factual events of America's early development and the mystical imponderables that infuse the natural world of its native peoples – will savor Collins' dramatic Choestoe series as thus far conceived, and wait excitedly for the next episode.
Living Where the Rabbits Dance (Choestoe Series, Book 2) won First in Category in the CIBA 2018 LARAMIE Awards for American Literature.