Listen to or download this article: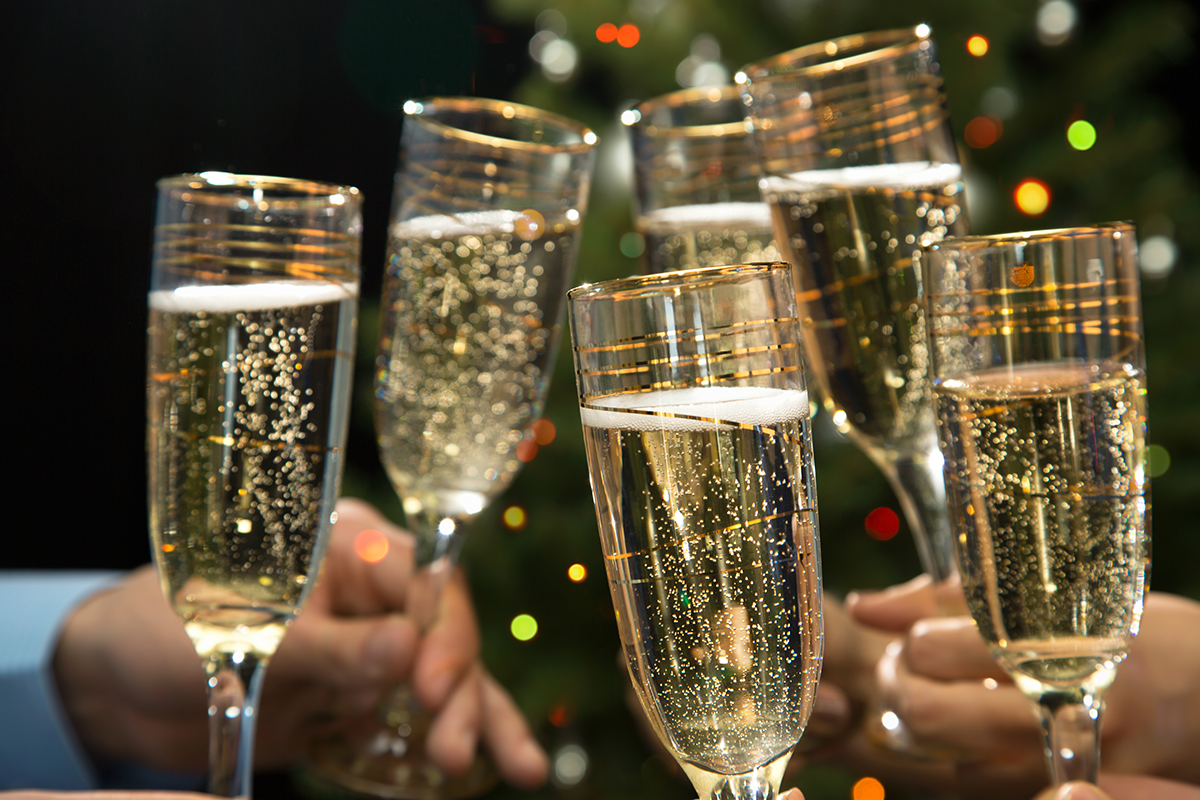 We are deeply honored and excited  to announce the 2019 Winners of the Chanticleer International Book Awards (The CIBAs). Part Three of Three – 2019 CIBA  Winner Announcements
The winners were recognized at the Virtual Chanticleer Authors Conference and Awards Ceremonies that were held on during VCAC September 8 – 13, 2020 by ZOOM webinars based at the luxurious Hotel Bellwether, Bellingham, Wash.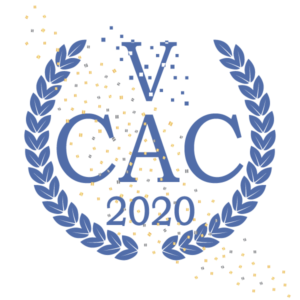 We want to thank each and everyone  of the CIBA judges who read each and every entry and then comment, rate, and rank within each of the 17 CIBA Divisions. Without your passion and labor of love for books, the Chanticleer International Book Awards would not exist and we could not fulfill our mandate:  Discovering Today's Best Books!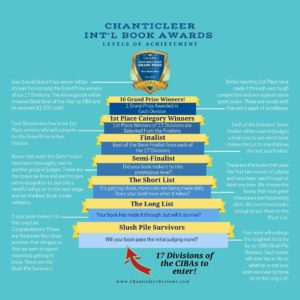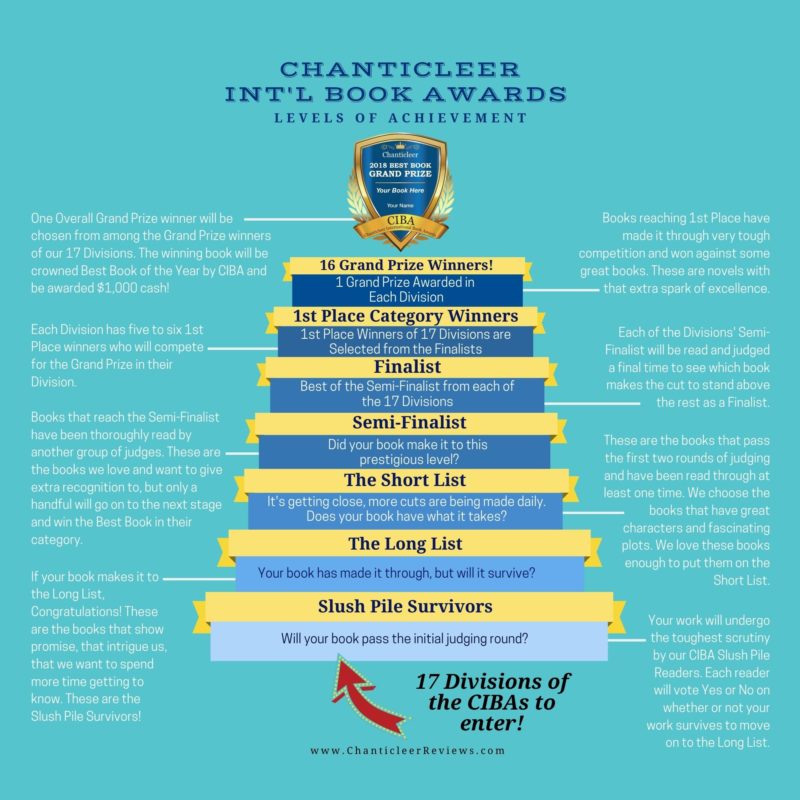 THANK YOU JUDGES!
Each year, we find the quality of the entries and the competitiveness of the division competitions increasing exponentially. We added a new level to the judging rounds in 2019—the premier Level of FINALIST per each CIBA Division. The CIBA judges wanted to add the Finalist Level of Achievement as a way to recognize and validate the entries that had outstanding merit but were not selected for the very few First Place Award positions within each genre division.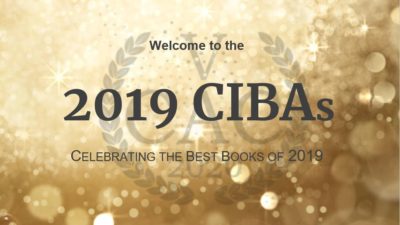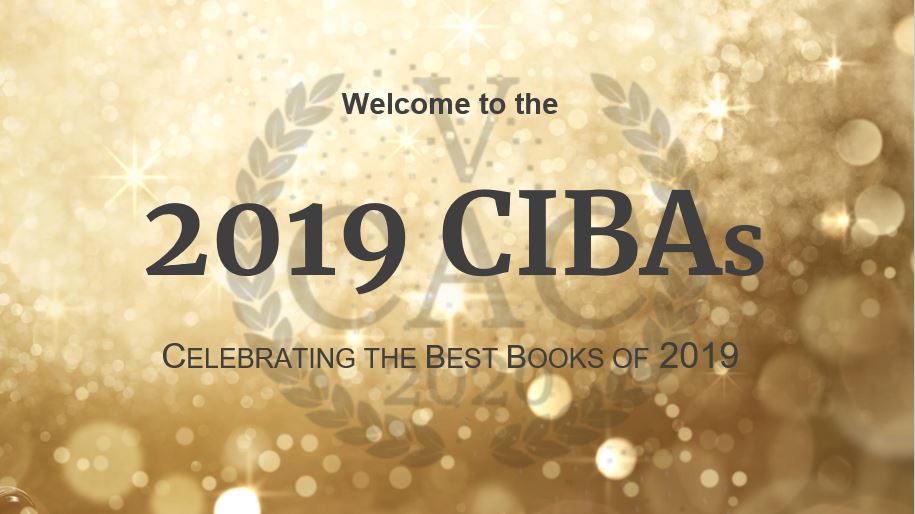 We are honored to present the
2019 Chanticleer International Book Awards
Grand Prize Winners 
The 2019 CIBA Winners!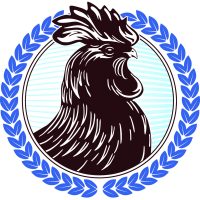 ---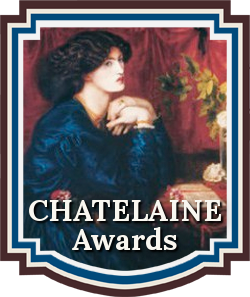 The CHATELAINE Book Awards for
Romantic Fiction and Women's Fiction
Grand Prize Winner is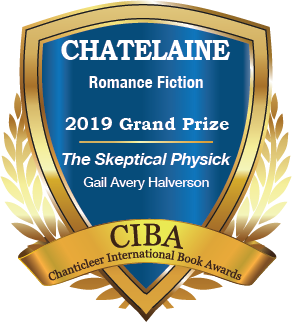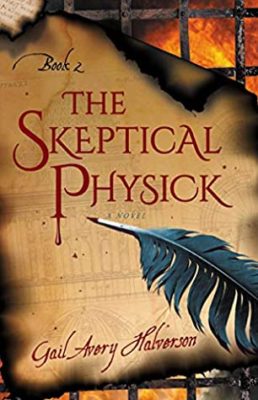 The SKEPTICAL PHYSCICK
by Gail Avery Halverson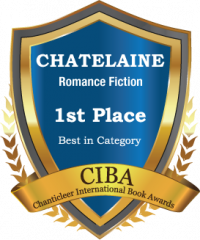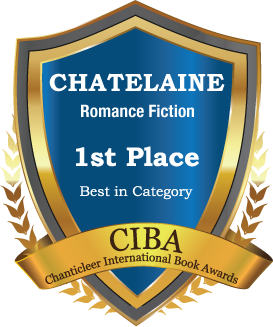 T.K. Conklin – Threads of Passion
Jule Selbo – Find Me in Florence 
Michelle Cox – A Veil Removed
Heather Novak – Headlights, Dipsticks, & My Ex's Brother
Kari Bovee – Grace in the Wings
Joanne Jaytanie – Salvaging Truth, Hunters & Seekers
L.E. Rico – Mischief and Mayhem
---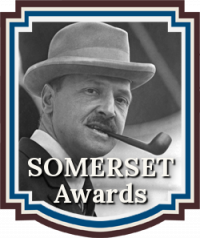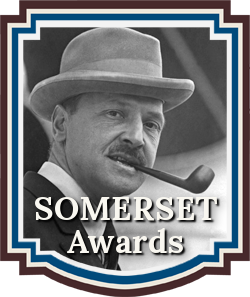 The SOMERSET Book Awards for Literary, Contemporary, and Mainstream Fiction
Grand Prize Winner is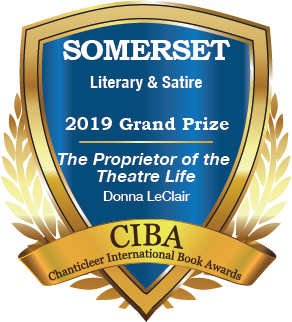 A MANUSCRIPT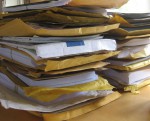 The PROPRIETOR of the THEATRE of LIFE
by Donna LeClair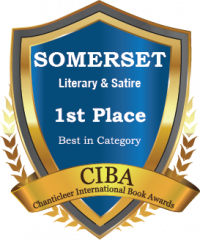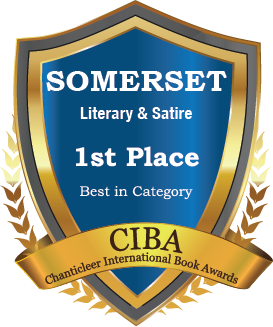 Carl Roberts

for

 

The Trial of Connor

 

Padget
Judith Kirscht for

 

End of the Race
Patrick Finegan for

 

Cooperative Lives
Santiago Xaman  for After Olympus
Claire Fullerton for

 

Little Tea
Maggie St. Claire for

 

Martha
Jamie Zerndt for

 

Jerkwater
R. Barber Anderson for

 

The Sunken Forest, Where the Forest Came out of the Earth

HONORABLE MENTIONS:

Beth Burgmeyer –

 

The Broken Road,

 

ms
Bob Holt –

 

Firebird,

 

ms
---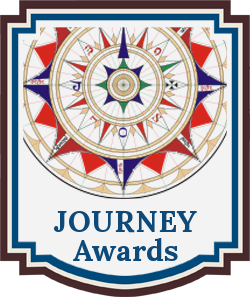 The JOURNEY Book Awards for
Narrative Non-Fiction, Memoirs, and Biographies 
Grand Prize Winner is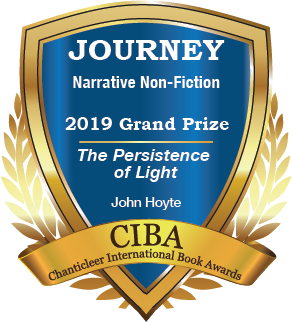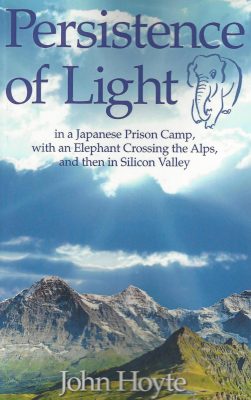 PERSISTENCE of LIGHT by John Hoyte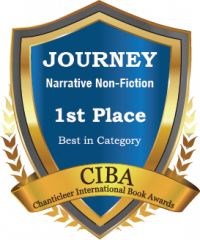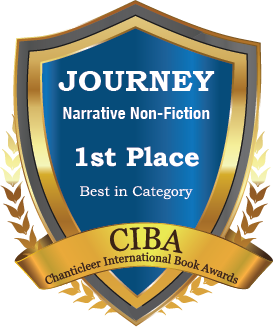 Anna Carner – Blossom ~ The Wild Ambassador of Tewksbury
Linda Gartz – Redlined: A Memoir of Race, Change, and Fractured Community in 1960s Chicago
Steffanie Strathdee and Thomas Patterson – The Perfect Predator: A Scientist's Race to Save Her Husband from a Deadly Superbug
Nikki West – The Odyssey of the Chameleon
Eva Doherty Gremmert – Our Time To Dance 
---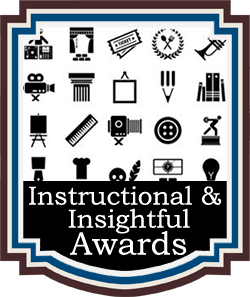 The INSTRUCTION and INSIGHT Book Awards for How-To Guides, Travel Guides, Cook Books, Self-Help, and Enlightenment
Grand Prize Winner is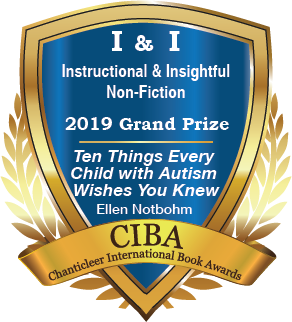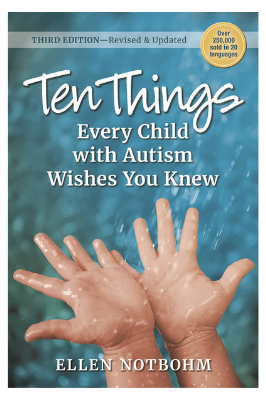 TEN THINGS EVERY CHILD with AUTISM
WISHES YOU KNEW
by Ellen Notbohm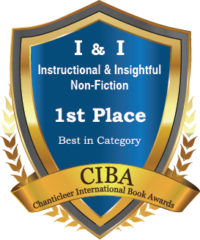 Margaret A Hellyer – A Home on the South Fork
Donna Cameron – A Year of Living Kindly: Choices That Will Change Your Life and the World Around You
Brad Borkan and David Hirzel – When Your Life Depends on It: Extreme Decision Making Lessons from the Antarctic
Donald M. Rattner – My Creative Space: How to Design Your Home to Stimulate Ideas and Spark Innovation, 48 Science-based Techniques
Carole Bumpus – Searching for Family and Traditions at the French Table, Book One, Savoring the Olde Ways Series
Lisa Boucher – Raising The Bottom: Making Mindful Choices in a Drinking Culture
Ryan M. Chukuske – Bigfoot 200: Because, You Know, Why the #@&% Not? 
---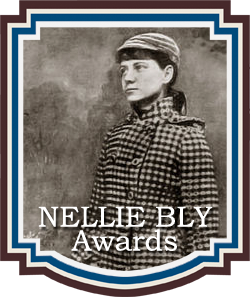 The NELLIE BLY Book Awards for Investigative and Long Form Journalism Non-Fiction 
Grand Prize Winner is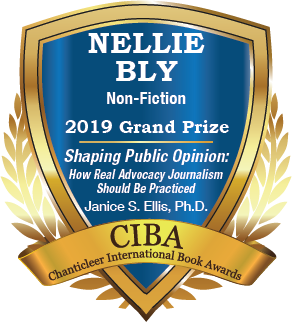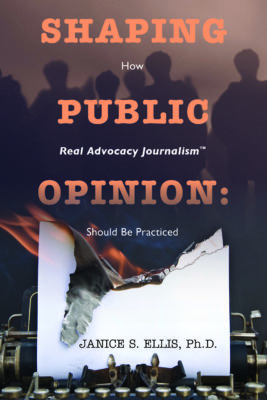 SHAPING PUBLIC OPINION:
How Real Advocacy Journalism
Should Be Practiced
by Janice S. Ellis, Ph.D.
T.S. Lewis – The Why of War: An Unorthodox Soldier's Memoirs
Maya Castro – The Bubble: Everything I Learned as a Target of the Political, and Often Corrupt, World of Youth Sports
John Hoyte – Persistence of Light
Judy Bebelaar and Ron Cabral – And Then They Were Gone: Teenagers of Peoples Temple from High School to Jonestown
Patrick Hogan – Silent Spring – Deadly Autumn of the Vietnam War
Gordon Cross, Robert Fowler, Ted Neill – Finding St. Lo: A Memoir of War & Family
---
CONGRATULATIONS to ALL!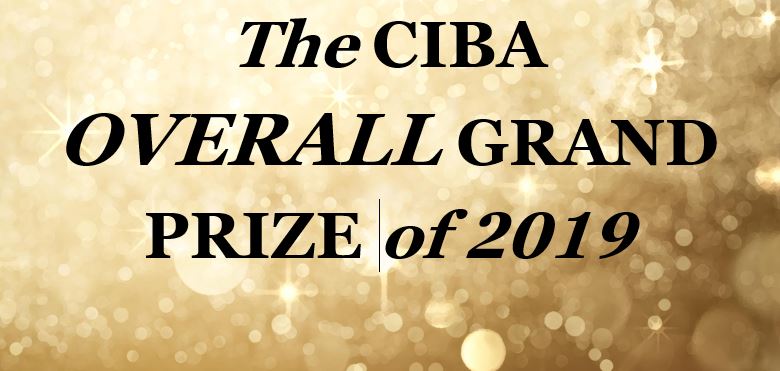 And NOW for the 
2019 CHANTICLEER INT'L BOOK AWARDS
BEST BOOK
and
OVERALL GRAND PRIZE WINNER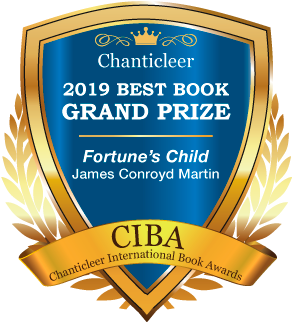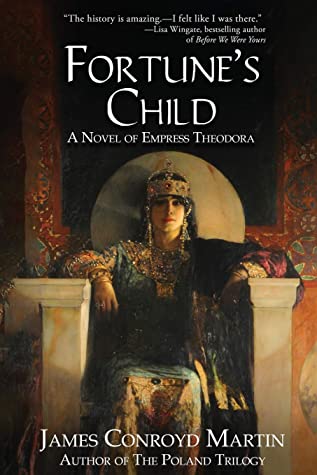 FORTUNE'S CHILD:
A Novel of Empress Theodora 
by
James Conroyd Martin will also be awarded $1,000 USD in recognition of his 2019 BEST BOOK of the YEAR – Chanticleer International Book Awards – Sponsored by Chanticleer Reviews & Media. 
A Chanticleer Review of Fortune's Child will be featured in the in the SPRING 2021 quarterly edition of the Chanticleer Reviews Magazine (print and epub) along with other promotional and marketing opportunities.
Thank you James Conroyd Martin for participating in the 2019 Chanticleer International Book Awards. We look forward to receiving the sequel to Fortune's Child in the 2021 Chaucer Book Awards, a division of the CIBAs.
We look forward to toasting James in person at our next gathering–hopefully in 2021. We are so happy that he joined us virtually for the CIBA announcements at VCAC20.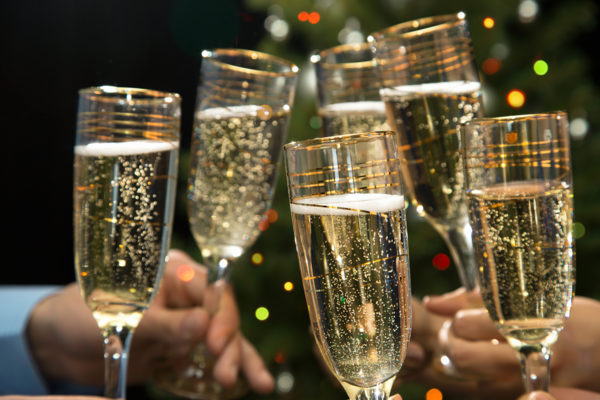 CONGRATULATIONS JAMES CONROYD MARTIN! 
From all of us at Chanticleer International Book Awards and Chanticleer Reviews. 
---
THANK YOU to VCAC20 SPONSORS and FRIENDS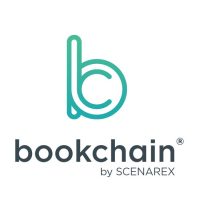 And to FRIENDS of CHANTICLEER REVIEWS:
J.D. Barker, Robert Dugoni, and Scott Steindorff.
---
Link to Part One of the 2019 CIBA Announcements:
Link to Part Two of the 2019 CIBA Announcements: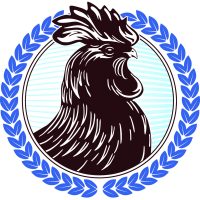 We will post more photographs and information. Do check back and subscribe to the Chanticleer Reviews e-news letter.
The video recordings of VCAC 20 are available on VIMEO. More information to come.
We have exciting news for the Chanticleer Community on the horizon so do stay tuned!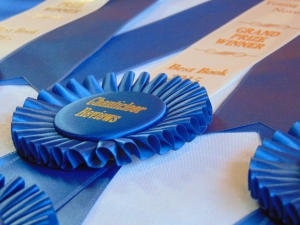 You know you want a coveted Chanticleer Reviews Blue Ribbon! 
Submit your works (manuscripts or novels published after or on January 1, 2018, are accepted) to the prestigious Chanticleer International Book Awards today! Entries are being accepted into the 2020 CIBAs in all 17 fiction divisions and five non-fiction divisions. 
Be sure to register early for the 2021 Chanticleer Authors Conference that will start on April 16th, 2021 with the 2020 CIBA banquet and ceremony scheduled to take place on Saturday, April 17th, 2021 at the luxurious Hotel Bellwether in Bellingham, Wash. If we cannot move forward with CAC21 due to the coronavirus, we will host another LIVE and HYBRID Chanticleer Authors Conference and 2020 Chanticleer Int'l Book Awards ceremony.
Pivot and Oscillate are the Words for Today's Challenging Times.
An email will go out to all 2019 CIBA award winners prior to October 30, 2020, with instructions, links, and more information about the awards packages. We appreciate your patience. As stated many times before "One does not need to be present at the CIBA ceremony and banquet to win. But it sure is a lot more fun!" –even if it is virtual!
As always, please contact us at Chanticleer@ChantiReviews.com with any questions, concerns, or suggestions!
Be well. Stay Healthy. Take Care!
The Chanticleer Reviews Team