Listen to or download this article: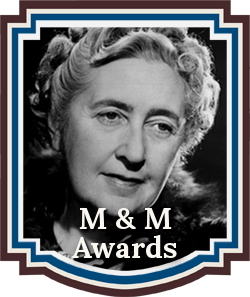 The M&M Book Awards recognize emerging new talent and outstanding works in the genre of Cozy and not-so-Cozy Mystery & Mayhem. The M&M Book  Awards is a genre division of Chanticleer International Book Awards and Novel Competitions (CIBAs).
Chanticleer Book Reviews is looking for the best books featuring "mystery and mayhem", amateur sleuthing, light suspense, travel mystery, classic mystery, British cozy, hobby sleuths, senior sleuths, or historical mystery, perhaps with a touch of romance or humor, we will put them to the test and choose the best among them. (For suspense, thriller, detective, crime fiction see our Clue Awards)
These titles have moved forward in the judging rounds from all 2020 M&M entries to the 2020 M&M Book Awards LONG LIST. These entries are now in competition for 2020 M&M Shortlist. The Short Listers will compete for the next level of achievement in the CIBAs.  Semi-Finalists will be announced and recognized at the CAC21 banquet and ceremony. The First Place Category Winners, along with the CIBA Division Grand Prize winners, will be selected from the 17 CIBA divisions' Finalists. We will announce the 1st Place Category winners and Grand Prize Division Winners at the CIBAs Banquet and Ceremonies on April, 21 – 25, 2021 at the luxurious Hotel Bellwether in Bellingham, Wash. at the 2021 Chanticleer Authors Conference–whether virtual, hybrid, or in-person.
These titles are in the running for the SHORT LIST of the 2020 M&M Book Awards for Mystery & Mayhem
Good luck to all as your works move on the next rounds of judging.
Chris Karlsen – A Venomous Love
Susan McCormick – The Fog Ladies
Patrick M. Garry – The Discovery
Sigrid Vansandt – Murder On The Caledonian Queen
Sigrid Vansandt – A Ghost's Tale
Karen Steur – Miner Pines
Lori Roberts Herbst – Suitable for Framing
Cindy Sample – Dying for a Double
Christine A Brady – Don't leave, Miss Riley
Sharon Clark – The Murder Cat
Elaine Orr – Demise of a Devious Suspect
D.R. Ransdell – Substitute Soloist
CB Wilson – Cavaliered to Death
P.K. Adams – Silent Water
Kari Bovee – Bones of the Redeemed
Sarah Yarwood-Lovett – A Murder of Crowes
Kate Vale – Unanswered Questions
Michelle Cox – A Child Lost
Maria Ostrowski – Yet From Those Flames No Light
Prudence Ambergast – The Mystery at Fig Tree Hall
Ana T. Drew – The Murderous Macaron
Pat Camalliere –The Mystery at Mount Forest Island 
Mary Seifert – Titanic Tea
Lina Hansen – In My Attic – A Magical Misfits Mystery
J.L. Anderson – Secrets of Willow Lane
F. Della Notte – Catwalk Dead
Kim Davis – Sprinkles of Suspicion
Shelby Chase – Devil's Kiss
Debbie De Louise – Love on the Rocks
Chuck Morgan – Crime Denied, A Buck Taylor Novel
Traci Andrighetti – Galliano Gold
Elizabeth Crowens – Dear Mom, The Killer is Among Us
Arlene McFarlane – Murder, Curlers & Kegs
Rita M Boehm – Missing on Maple Street
Mark Daniel Seiler – Shave Ice Paradise
Nellie H. Steele – The Secret of Dunhaven Castle
Nicole Asselin – Murder at First Pitch
Elizabeth Tschurr – Wrongs Hushed Up
Perry Miller – Lethal Injection
Mary Alice Kressler – Not So Silent Night
Elizabeth Crowens – Dear Bernie, I'm Glad You're Dead
Lucinda Brant – Deadly Kin: A Georgian Historical Mystery
Nancy Blaha – Finding James
Nancy Good – Killer Calories, A Melanie Deming Manhattan Mystery
Carl and Jane Bock – The White Heron
Molly Flewharty – Short Line to Death
Betty Jean Craige – Saxxons in Witherston 
Jane Ritzenthaler – Green Ice
Good Luck to All as Your Works Compete to Advance to the Next Level of the Chanticleer International Book Awards.
---
Congratulations to Vee Kumari whose work Dharma, a Rekha Rao Mystery took home the Grand Prize for the 2019 M&M Book Awards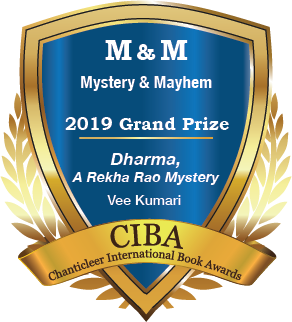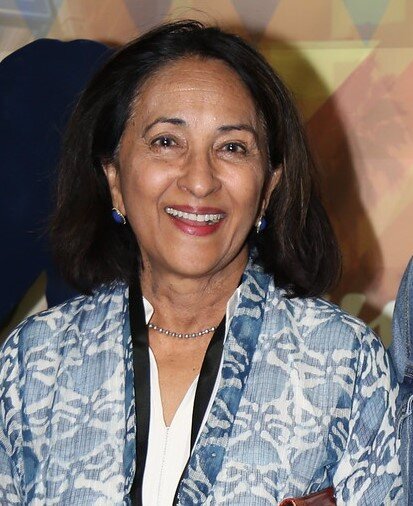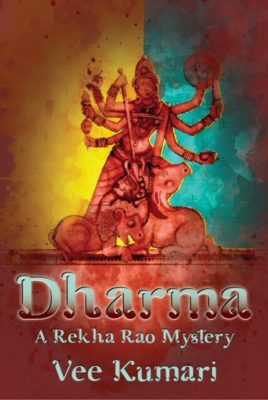 "A murder mystery set against an intriguing backdrop of Indian mysticism and archaeology make this a very good pick." – Chanticleer Reviews
Here is the link to the 2019 M&M Book Award Winners!
Our next Chanticleer International Book Awards Ceremony will be held during VCAC21 April 21 – 25, 2021  for the 2020 CIBA winners.
We are thrilled to announce that the 2021 Chanticleer Int'l Book Awards  will feature international bestselling cozy mystery and crime author CATHY ACE author of the Cait Morgan mystery series.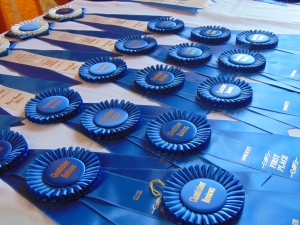 Enter your book or manuscript in a contest today!
We are now accepting entries into the 2021 M&M Book Awards, a division of the Chanticleer International Book Awards.
As always, please do not hesitate to contact us with any questions, concerns, or suggestions at info@ChantiReviews.com.