Listen to or download this article: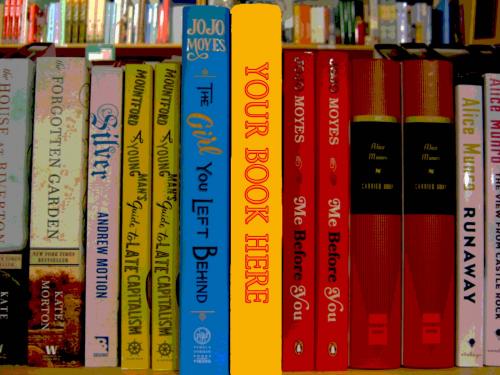 Tis the SEASON for HOLIDAY GIFT CARDS – REDEMPTIONS for ONLINE and BRICK & MORTAR STORES
Perhaps you are thinking, "But Kiffer, it is December 27th! Isn't it too late to do anything about this holiday season?"
And, I would have to reply, "No, it isn't dear Chanticleerian. It is is just in the nick of time because of GIFT CARDS!"
And I think that is why this fellow is named Ol' Saint Nick—not for Nicholas but for JUST IN THE NICK OF TIME!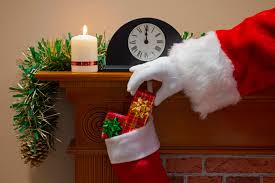 What is the Market Size of GIFT CARDS?
AMAZON has almost 60% of the market share. Walmart comes in next at 15%.  *Of course, we hope that many people purchased gift cards from their local independent bookstores and local community stores.
And we know who the biggest bookseller on this planet is—digital or print! —Amazon.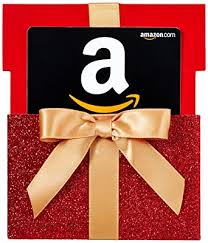 The Global Gift Card market size was valued at 619.25 billion USD in 2019. It is much higher this year. See *
The USA Gift Card market size was estimated to be 160 billion USD in 2018. It is projected to be approximately 400 billion dollars in 2020.
COVID-19 will bring healthy holiday web sales for Gift Cards and e-Gift Cards.*

Software provider Salesforce.com Inc. says holiday sales in the U.S. will rise 34% year over year for the 2020 season. That's a major jump from the estimated 13.6% growth in November and December 2019.

2020 News

Amazon announced plans to hire 100,000 seasonal workers for its fulfillment center on top of the 75,000 it hired in April and the 100,000 it brought on in September. Meanwhile, FedEx is hiring 75,000 seasonal employees for this holiday season, an increase of 27% over 2019. And, Walmart Inc. (No. 3) hired 20,000 seasonal workers this holiday season after hiring more than 500,000 workers since the beginning of COVID-19. DigitalCommerce360.com

What are the Top Driving Factors of Sales Growth of Gift Cards?
The Pandemic Fuels Gift Card Sales – Gift Card Sales were up by 50% by September 2020.*
The High Adoption Rate of Smartphones
Gift cards have become more innovative with rapid evolution of smart phones. Use of modern technology and marketing strategies has created different ways for gift card lovers and smartphone users to integrate everything into one convenient package. Rise in adoption of smart phones is expected to boost the gift cards market by offering flexible & convenient ways of payment for customers. Allied Market Research
The first annual National Use Your Gift Card Day is Saturday, January 18, 2021—an extra prompt for consumers to use their gift cards to buy something they didn't get for the holidays, take advantage of post-holiday sales or to treat themselves.
Gift cards topped all other potential presents, including jewelry, clothing, books, movies, music, electronics and sporting goods. National Retail Federation report. 

Gift cards are the most popular items on wish lists — 14 years straight.
The majority of recipients of these GIFT CARDS

 

do not begin shopping with them until late December at the earliest! 
Gift Cards have extended the

Holiday

Buying Season all the way through the month of January into the end of February. 
INCREASING ONLINE BOOK SALES
When was the last time that you checked out your Amazon, Kobo, B&N, Bookchain, Smashwords, etc. page(s)? 
Visit your Selling Platform Pages and Tidy Them and Add some SPARKLE! 
Most importantly, do you have the latest cover of your title uploaded?

I see this all the time, the author sends me her latest cover (because as you know, I am all about the cover!) but then for some reason fails to upload the dazzling new cover to the title's selling pages on the different platforms.

Update your selling pages with the latest tweaks to the title's description. Is the description as compelling as it can possibly be? Amp it up! 

Make sure that every word of your book's introduction/marketing blurb (that first paragraph that comes after the title and to the right of the cover) is effective—especially the first ten introductory words.

 

These first ten words are "crawled" by the online sales platform's search engine whenever a reader does "a search." If it is a series or you are planning to make the work a series, then be sure to conclude the book's marketing blurb with this information.

Have you listed the title's latest awards and kudos near the end of the description to seal the deal?
Have you updated the reviews in the Editorial Reviews section? Add new ones and author blurbs (recommendations) in the Editorial Reviews section.

Sixty-one percent

 of customers read Editorial Reviews before making an online purchase (Harvard Business Review)

Editorial/Trade Reviews set the tone for Customer Reviews – which is (from what I hear) quantity is more important that than quality (number of stars). 100 customer reviews tend to be the magical number.

The Editorial Reviews section is where blurbs of reviews from Chanticleer, Kirkus, Publisher's Weekly should be posted along with VIP Author Blurbs.
Or to that matter, do you have anything in the Editorial Reviews section? If not, you are missing some SEO goodness. In fact, each of Chanticleer Reviews come with a turbo-charged SEO package and Meta-Data built in to help your book's digital footprint populate the internet.
If your books are available in other languages besides English, list the languages in this section.
Is it time to liven up your author bio? Does it reflect the latest YOU? Does it make the reader want to meet you (like at your next book event?) as someone who he/she would enjoy meeting at a cocktail party?

Make sure that your photo resonates with readers' expectations. A great example of this is

 

Diana Gabaldon's

 

Amazon photo; it is one of her standing in front of the Stonehenge monument with a timeless black shawl wrapped around her. The Stonehenge background hints at the historical/fantastical nature of her works and the opening of her series.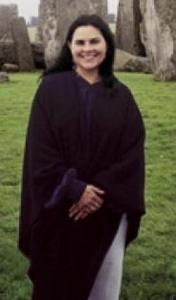 Take a close look at your Author Central photo. If it doesn't move your author brand forward, take a look through your photographs for one that does. It doesn't have to be a photo taken by a professional photographer. It does have to have a layering effect and convey your author branding/personality. If you have a photograph that does convey elements of your author branding and is taken by a professional photographer, then that is even better. Here is an example of a professionally taken author photograph that exudes the author's branding as a post-apocalyptic fiction writer. Notice that the setting and outfit exude the dystopian aspects of his

 

Deserted Lands series:

In your Author Information section, list any other published works that are related to this particular selling page–especially if you have series or multiple titles in the related genre.
While you are on the title's selling pages, double-check that all the different formats that your title is available on in any given platform are available and ready for sale!

Print? e-pub? combo — purchase a print book and receive the digital e-pub version for a discount or for free? (Amazon used to call this package "matchstick" )

Make sure that the links to purchase books from your website work and do not go off into cyberspace.
Test your "Look Inside" feature on Amazon and make sure that it works and that it isn't just opening to the Table of Contents or the front matter of the book.
Double-check your pricing on each selling platform that the title is available for sale on. Really. 
OVERALL
Make sure that your information is up-to-date, fresh and relevant!
Like a well-written book plot,  make sure that each piece of information on your title's selling platform moves your book and author branding forward and into the hands and minds of eager book buyers? 
Handy Amazon Links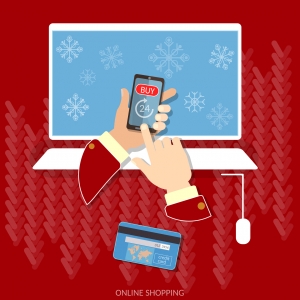 BUT WAIT, WE LOVE LOVE LOVE Independent Booksellers!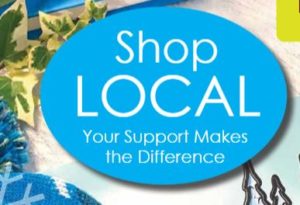 So make sure that you help them sell your books! Win-Win!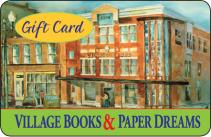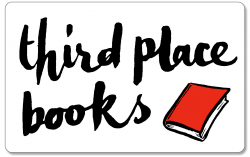 Make sure that YOUR BOOKS get some of that Gift Card LOVE!
Quick and Easy Tips to Get Your Books Ready for the Biggest Book Buying Season of the Year
Here is a Handy Checklist for Brick and Mortar Stores Where Your Books Are for Sale.
Help Your Booksellers Sell Your Books! 
These Point of Sale items can make a huge difference in book sales!
It seems obvious, but make sure that wherever you have your books for sale or on consignment have them

 

IN-STOCK.

 

(yes, I am yelling here)
NEXT — make sure to

 

promote in social media

 

wherever your books are for sale and TAG the store/shop/bookseller. Be sure to use a photo of the shop and its location.
Promote your book's cover and genre and tag the

 

merchant again on social media.
If you can, make sure that your books have

 

book stickers

 

on them for any awards or kudos.
Don't forget SHELF-TALKERS
If you have a series or other books, does each one of your books have a "bookmark" inside with all of your books listed?
Does this bookmark have your website and social media handles printed on it? If not, get on it — you can print your own at your local copy shop.
You can even add an invite to visit your website/blog to win prizes
In your next printing, make sure that at the end of your book that  you include an invitation to visit your website/blogpost/social media posts for:

more information
a chance to win free prizes
for advance notifications of your next book
to have a character named after the reader
Book Club Benefits (ZOOM – Virtual Visits and Discussions)
You can have these printed off and slip them into the books — they should not be bigger than the book. Remember, this is a surprise for the reader to find and must not add to "clutter" the book.
If you don't live close to the booksellers selling your books, see if any of your street team members, family, friends, or other authors (you know, the ones that you are cross-promoting with) if they would stop by the shops in their neighborhoods and help implement the P-O-S plan. Of course, make sure that they utilize all safety and health pandemic protocols. Make sure that they have a letter from you (they can print it out if you email it to them). Have your "street team" introduce themselves to the shop's staff and explain what is going on.
We all have to PIVOT, PIVOT, PIVOT in these unprecedented times.
AND now is a good time to schedule your VIRTUAL Author Events and Book Club Meetings for 2021!
And add the events to your website and social media platforms.

Good Manners for Point of Sale Tips
Use magic tape (and carry it with you) so that you will not gum up the store's shelves with shelf-talkers — and you don't have to ask the staff to take time to look for some for you.
If the staff is busy, consider coming back at a later time. The holidays are a "make or break" season for most small brick and mortar stores so you don't want to impede the staff from making sales and helping customers during this crucial time. [This is a pet peeve with booksellers about authors #justsaying]
If your books are "shop-worn" ask about exchanging them out for fresh new books.
Offer to help out-of-the-area authors with the books that are for sale in your neighborhood. Connect and reach out!
REPEAT. RESTOCK. RE-POST. REMIND.


Remember the GIFT CARD buying season stretches into the end of February.

Take advantage of this busiest season of the year and help your bookseller sell more of your books.

Now make sure that some of those  billion dollars on Holiday Gift Cards are used to purchase YOUR BOOKS!

That would be me, Kiffer Brown–Mother Hen and Head Hen at Chanticleer Reviews.

Happy Holidays from the Chanticleer Team!