CAC17 Faculty Archive

We have a spectacular line-up of experts in marketing, book publicity, and publishing for the 2017 Chanticleer Authors Conference!
Hashtag:  #CAC17
Updated as of 3/28/2017. Please check in later as more faculty is being added as we get confirmations. Although we do our best to confirm the faculty before we post, unforeseen events will occasionally change their availability.
Special Guests:
Keynote Speaker: C.C. Humphreys: Author, Actor, Swordsman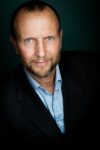 As an actor Chris (C.C.) Humphreys has performed on stages from London's West End to Hollywood. A playwright, fight choreographer and novelist, he has written ten adult novels including 'The French Executioner', runner up for the CWA Steel Dagger for Thrillers; The Jack Absolute Trilogy; 'Vlad – The Last Confession'; 'A Place Called Armageddon' and 'Shakespeare's Rebel' – which he adapted for the stage and which premiered at Bard on the Beach, Vancouver, in 2015. He also writes for young adults, with a trilogy called The Runestone Saga and 'The Hunt of the Unicorn'. The sequel, 'The Hunt of the Dragon', is published in Fall 2016. His recent novel 'Plague' won Canada's Arthur Ellis Award for Best Crime Novel in 2015. The sequel, 'Fire' is a thriller set during the Great Fire, published Summer 2016. He is translated into thirteen languages. Last year he earned his Masters in Fine Arts (Creative Writing) from the University of British Columbia.
[/fusion_builder_column][/fusion_builder_row][/fusion_builder_container]
Margie Lawson: Editor & 
International Presenter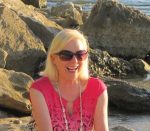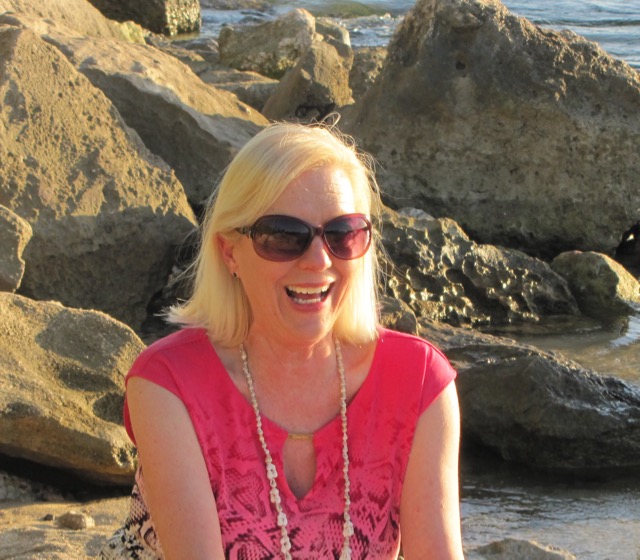 Margie Lawson —editor, and international presenter – teaches writers how to use her psychologically-based editing systems and deep editing techniques to create page-turners.
Margie has presented over a hundred fifty full day master classes in the U.S., Canada, Australia, and New Zealand. Writers credit her innovative deep editing approaches with taking their writing to publication, awards, and bestseller lists.
Margie developed seven online courses she teaches through Lawson Writer's Academy on her website. LWA has over 30 instructors and offers five courses most months.
Josh Floyd: Ingram Key Account Sales Manager – Independent Bookstores & Chains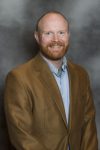 Josh promotes the growth, sales and brand of the IngramSpark platform by providing education, information and best practices for Ingram's Publish-on-Demand services.
Josh has been with Ingram for 5+ years first working as a Publisher Representative, then as an Ingram Independent Bookstore Representative, and is now with IngramSpark as Key Account Sales Manager.
He will present several workshops and sessions at CAC17 on distribution channels, the importance of driving your readers to Indie bookstores, and how to utilize the IngramSpark program to achieve your publishing goals.
Robert Dugoni: Amazon #1 Bestselling Author, NY Times and Wall Street Journal Bestselling Author (and all around great guy!)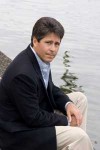 Robert Dugoni is the New York Times, Wall Street Journal and #1 Amazon Bestselling Author of the Tracy Crosswhite Series: My Sister's Grave, Her Final Breath (September 2015) and A Clearing in the Woods (May 2016). He is also the author of the critically acclaimed, David Sloane series: The Jury Master, Wrongful Death, Bodily Harm, Murder One and The Conviction.  His books are sold world-wide in more than 20 countries and have been translated into a dozen languages including French, German, Italian and Spanish. Dugoni and author Steven James teach a four day writing intensive. www.novelwritingintensive.com
A writer turned lawyer turned writer. Dugoni is a NY Times bestselling author of legal thrillers.  A Stanford graduate and UCLA law school graduate, he practiced for 13 years in San Francisco. We at Chanticleer Book Reviews agree with others that "Dugoni is the undisputed king of the Legal Thriller."
Eileen Cook: Author, Writing Consultant, Editor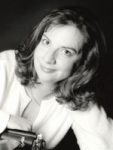 Eileen Cook is a multi-published author with her novels appearing in eight different languages. Her books have been optioned for film and TV.  She spent most of her teen years wishing she were someone else or somewhere else, which is great training for a writer. Her newest book, WITH MALICE, came out in June 2016. She's an instructor/mentor with the Simon Fraser University Writer's Studio Program.
You can read more about Eileen, her books, and the things that strike her as funny at 
www.eileencook.com
. Eileen lives in Vancouver with her husband and two very naughty dogs and no longer wishes to be anyone or anywhere else.
Elizabeth DiMarco: Serial Entrepreneur, writer, marketing whiz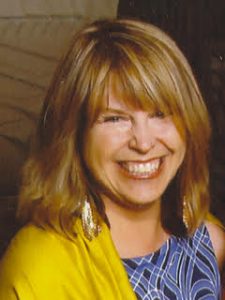 Elizabeth Dimarco is a serial entrepreneur, writer and marketing whiz who thrives on imagining and birthing big, audacious ideas. Co-Founder and CEO of the BooksILove app that won critical acclaim at BEA, she currently ghostwrites for financial executives, leads workshops on conscious dreaming and is working on narrative non-fiction about traveling the world inside the dreams of others.
Terry Pursun: Novelist, Poet, and  Marketeer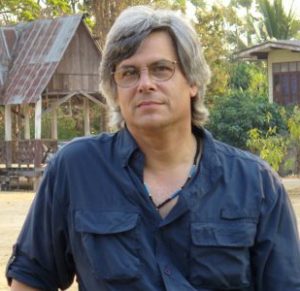 Terry Persun has been writing and publishing poetry, short stories, and novels since the early 1970s. He has been the recipient of many novel and poetry awards over the years, including the Star of Washington Award, a Silver IPPY for historical fiction, two Book of the Year finalist awards in the science fiction category, two finalist awards from the USABookNews International Book Awards (one in science fiction and one in historical fiction), two poetry chapbook awards, and a Jeanne Voge Poetry Award. Terry writes in a variety of genres including science fiction, thriller, mystery, and mainstream fiction. His Doublesight novels were selected as a Kindle World for fan fiction writers. He is a respected keynoter and speaker at libraries, writers' groups, writers' conferences, and universities across the country. Terry has an MA in creative writing from SUNY Stony Brook, runs his own marketing agency, and has worked in publishing for over 30 years.
Shari Stauch: CEO of Where Writers Win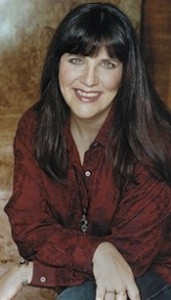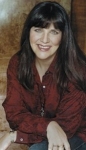 CEO and creator of Where Writers Win, Shari Stauch has been involved in publishing, marketing and PR for 30 years. As former board chair of Charleston's Center for Women, she served as moderator for the Center's Women's Writer Series, and conducted seminars for the South Carolina Women's Business Center on website marketing and image branding. She is also past producer, alongside team member Bren McClain, of the South Carolina Writers Workshop (SCWW) Conference in Myrtle Beach, SC.
Stauch continues to work with the Pirate's Alley Faulkner Society as well as with agents, editors, and emerging authors throughout the U.S., using her marketing and PR talents to help authors broaden their audiences, and publishers realize greater sales potential.
Diane Sillan Isaacs: Film/TV Producer and Executive Creative Director, Luna Design, and founding partner of SillanPaceBrown Publishing + Production + Agency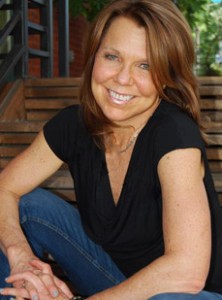 Diane Sillan Isaacs brings more than two decades of experience in film and television industries as an executive film producer, president of production for Don Johnson Productions at Universal and Paramount pictures, president of development and production for Green Moon Productions where she produced films for Antonio Banderas and Emma Thompson.
Diane is also the executive creative director of Luna Design: Design & Branding, Content Strategy, Experimental Marketing, Web & App Development, Photo & Video Production. Clients include:  Bunker Media, Microsoft China, BLUEPRINT NYC, Prime Pictures, and others. She and Kiffer Brown co-founded SillanPaceBrown Publishing + Production, LLC.
Fox Deatry:  Head of Engagement and Publicity, InDigital Media Group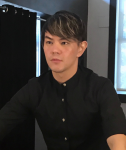 With over a decade experience in communications, brand messaging, outreach campaigns and new media, Fox is the current Head of Engagement and Publicity for InDigital Media Group, a digital-first agency and the world's largest producer of global fashion coverage with top clients such as Conde Nast and Business of Fashion. 
​
He previously served as the Senior Executive for Media and Public Relations at Al Jazeera Media Network where he played an integral role in the launch of Al Jazeera America and AJ+. He also led the Network's SABRE award-winning global campaign #JournalismIsNotACrime. During his tenure, the Network attended highly publicized trade events and was recognized with numerous awards and nominations from the Emmys, Gracies, Peabody, Webbys and BAFTA. Through his strong press relationships, the Network gained positive write-ups on The New York Times, Vogue, The Washington Post, Variety, The Hollywood Reporter, The Los Angeles Times and USA Today. 
  
Prior to this, Fox was a communications fellow in the United States House of Representatives. He was also the Director of Digital Content Development and Publicity for ECE Entertainment, a Paramount-based company, which had a first look deal with 20th Century Fox subsidiary, Fox 21.
​
Fox is a graduate of The George Washington University School of Political Management. He is an honorary board member and social media advisor to the Gay and Lesbian Entertainment Critics Association. Fox is the author of 17,000 FT: A Story of Rebirth and the upcoming novel, American Witches. You can peruse his musings on @FoxDeatry
A Change in Faculty Line-up
Kathy Murphy will be unable to join us for CAC17, but for a great reason! She was selected from her university's art department to represent her class at NCECA (National Ceramics Education Council Association) in Portland, Oregon. Kathy will join us again in for CAC18 after she graduates with her Fine Arts degree in December. If you follow Kathy on Facebook, you can see her art projects and her passion for creating them. We look forward to having her back next spring at CAC18. 
Presenters & Panelists
Pamela Beason: Award Winning Mystery Author and Private Investigator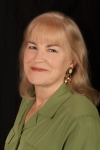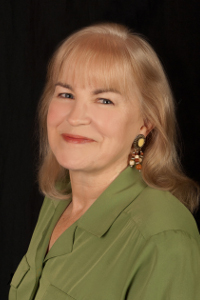 Pam is the author of nine full-length fiction works; The Only Witness and The Only Clue in the Neema Mysteries, romantic suspense novels Shaken and Call of the Jaguar, and Endangered, Bear Bait, and Undercurrents in the Summer Westin mystery series, published by Penguin/Berkley. She has most recently self-published the first of her YA series, Race with Danger.
Pamela also wrote the nonfiction ebooks: SAVE Your Money, Your Sanity, as well as Our Planet and So You Want to Be a PI? Pam has been awarded the Daphne du Maurier Award and both First Place and Grand Prize in the Chanticleer Novel Competition. She lives in the Pacific Northwest, where she writes novels and screenplays and works as a private investigator.

Susan Colleen Browne: Author, Creative Writing Instructor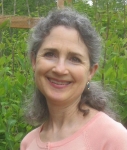 Susan Colleen Browne weaves her love of Ireland and her passion for country living into her Village of Ballydara series, novels and stories of love, friendship and family set in the Irish countryside. She's also the author of an award-winning memoir, Little Farm in the Foothills, as well as the Morgan Carey fantasy-adventure series for tweens. A community college creative writing instructor, Susan runs a mini-farm in the foothills of the Pacific Northwest. Coming up: Book 4 of the Ballydara series, and a sequel to Little Farm in the Foothills!
Dennis Clausen: Literature Professor, Screenwriter, and Author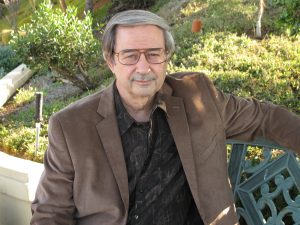 Dennis M. Clausen is a professor of early American literature and screenwriting at the University of San Diego. He has published fiction with Bantam Books, creative nonfiction with Mid-List Press, a humorous text on grammar with McGraw-Hill Book Company, and a book on the relationships between screenwriting and literature with Kendall-Hunt. He also wrote a newspaper column for the North County Times and is currently working on several literary projects that integrate screenwriting techniques and novel writing.
Susan Marie Conrad:
Author, Graphic Designer, Word-slinging Adventurer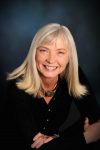 Susan Conrad
is an author, adventurer, and speaker who has paddled extensively throughout the Salish Sea—and beyond. On an early spring morning in 2010, Susan dipped her paddle into the water near Anacortes, WA and began a 1,200-mile solo journey of the sea and soul to Juneau, AK. Her debut memoir 
Inside: One Woman's Journey Through the Inside Passage
is the story resulting from that life-changing journey. (released May 2016)
Susan's tenacious exploration by sea kayak has fueled her stories and images of the natural world for decades. Her articles and photographs have appeared in Sea Kayaker, Canoe and Kayak, Adventures Northwest, Figure magazines, and more. Wielding her graphic design skills, Susan is keen on helping other authors create visually-polished book proposals, media kits, cover designs, and websites.
Sara Dahmen: Author & Entrepreneur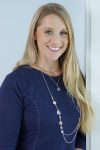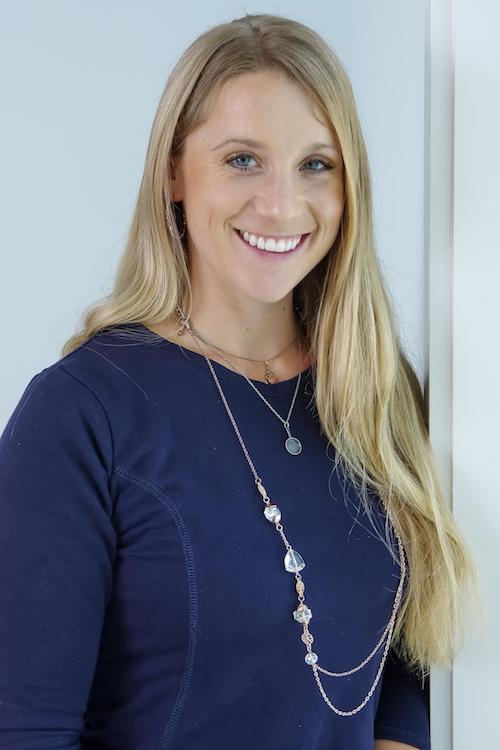 Sara Dahmen is a metalsmith of vintage and modern kitchenware in tin, copper and iron. Her debut novel, Doctor Kinney's Housekeeper, won the Laramie Award Grand Prize for Western Historical Fiction, and inspired House Copper & Housekeeper Crockery – American-made cookware. She has published over 100 articles as a contributing editor for multiple magazines, book blogs and review blogs and spoke at TEDx Rapid City, at the Historical Writers of America inaugural conference in Williamsburg VA, and has co-chaired the Port Washington Literary Festival since its inception. Prior to her writing gigs, Sara was a print, radio and TV producer in Milwaukee and owns and has operated a nationally award-winning event planning company since 2006. When not writing or sewing authentic clothing for reenactments, she can be found hitting tin and copper at her apprenticeship with a master smith, reading The Economist and reference books, or playing with her three young children.
Wendy Delaney: Cozy Mystery Author
Wendy Delaney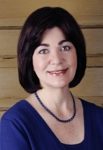 writes fun-filled cozy mysteries and is the award-winning author of the Working Stiffs Mystery series. Like her human lie detector sleuth, Wendy loves to bake, so when she's not killing off story people she can be found on her treadmill, working off the calories from her latest culinary adventure. Wendy makes her home in the Seattle area with the love of her life and is a proud grandma.
Nicole Evelina: Author & Historian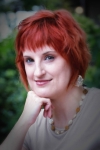 Nicole Evelina's writing has appeared in The Huffington Post, The Philadelphia Inquirer, The Independent Journal, Curve Magazine and numerous historical publications. She is one of only six authors who completed a week-long writing intensive taught by #1 New York Times bestselling author Deborah Harkness. As an armchair historian, Nicole researches her books extensively, consulting with biographers, historical societies and traveling to locations when possible. She has consulted with internationally acclaimed author and historian Geoffrey Ashe, as well as Arthurian/Glastonbury expert Jaime George, the man who helped Marion Zimmer Bradley research The Mists of Avalon.
Diana Forbes: Award-Winning Author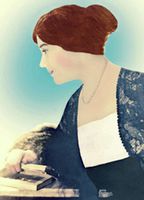 Diana Forbes lives and writes in Manhattan. When she is not cribbing chapters, she loves to explore the buildings where her nineteenth-century American ancestors lived, loved, survived, and thrived. She is passionate about vintage clothing, antique furniture, ancestry, and vows to master the quadrille in her lifetime. 
Her Mistress Suffragette was also shortlisted for both the Chatelaine awards for Historical Romance and the Somerset awards for Literary Fiction.
Diane Garland: Continuity Specialist for Fiction Series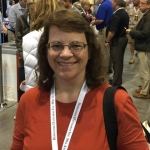 Diane specializes in the world of continuity editing, a systematic way of cataloging all the little known facts in a book series. USA Today bestselling author, Ann Charles, amongst others, count on her attention to detail and her organizational skills to keep their series on track and their fans coming back. Visit her website at www.YourWorldKeeper.com
Amanda June Hagarty: Social Media and WattPad Author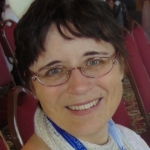 Amanda June Hagarty started building websites and doing online promotion in 1995. Social media marketing and promotion are a passion-turned-business for her. Amanda June Hagarty is an author with a background in business, marketing, and sales. When she is not writing she teaches other authors how to more effectively use social media to enhance their discoverability. She dislikes the term "social media expert" and prefers to think of herself as an author platform specialist. She has a love/hate relationship with Facebook like everyone else, and her favorite social media is Wattpad, where the whole point is reading and writing. She is the author of several SFF works available on Wattpad.
Chris Leibig: Criminal Defense Attorney and Novelist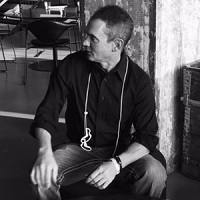 Christopher Leibig is a novelist and criminal defense lawyer who lives and works in Alexandria, Virginia. His first two published books, Saving Saddam (a 2008 novel about the trial of Saddam Hussein) and Montanamo (a 2010 novel about Guantanamo Bay detainees being housed in a small Montana town's prison) were published by Artnik Books in London. Saving Saddam was re-released in 2014 under its original American title, The Black Rabbit. Chris also has several published short stories – Secret Admirer (The Cynic on-line magazine 2004) Coldcocked (Skyline magazine 2004), Fly (The Cynic on-line magazine 2009), Intervention (Traveller's Playground Press 2014), and Paradise City (Traveller's Playground Press 2014). The Black Rabbit, Montanamo, Intervention, and Paradise City are also available on audiobook by Audible.
Janet Oakley: Award-Winning Author and Historian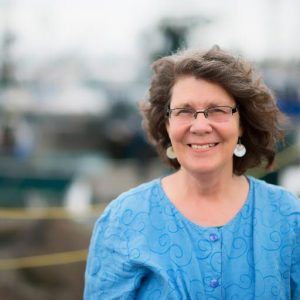 J. L. Oakley writes historical fiction that spans the mid-19th century to WW II with characters standing up for something in their own time and place. She is an award-winning author and a recipient of the 2013 Bellingham Mayor's Arts Award, the 2013 Chanticleer Grand Prize, the 2014 First Place Chaucer Award,  an Everybody Reads and Bellingham When not writing, she demonstrates 19th-century folkways in the schools and at San Juan Island National Park. She also has a cat who thinks she's editing.Read pick and the 2015 WILLA Silver Award, Pulpwood Queen Book Club 2016 backlist pick for February 2016.
Michelle Rene: Award-Winning Author & Creative Advocate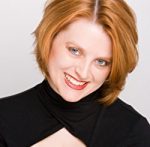 Michelle Rene has also written under pen names such as Olivia Rivard and Abigail Henry. Michelle Rene is a creative advocate and the author of a number of published works of science fiction, historical fiction, humor and everything in between. She has won awards under her Michelle Rene name for her historical fiction novel, I Once Knew Vincent.
When not writing, she is a professional artist and all around odd person. She lives as the only female, writing in her little closet, with her husband, son, and ungrateful cat in Dallas, Texas.
Jacquie Rogers: Award-Winning Author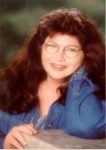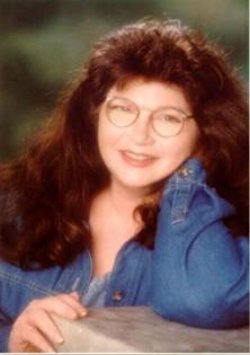 Award-winning writer Jacquie Rogers is author of eleven novels, including five books in the Hearts of Owyhee series, two books in the Honey Beaulieu – Man Hunter series, and others. She's published over a dozen short stories and novellas in three genres.  Under the house name Ford Fargo, she writes for the Western Fictioneers Wolf Creek series.  She co-wrote Nail It! The Secret to Building a Fiction Writer's Platform, and Growing Your Audience: Workbook for Published, Unpublished, and Under-published Writers. 
Mary Ann Clarke Scott: Award-Winning Author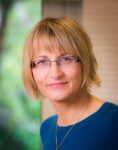 Mary Ann Clarke Scott has been writing fiction for 12 years, and reading avidly for many more decades than that. When she sat down to write her first novel in 2005, she instinctively knew there was something going on beneath the surface of the books she read, and deconstructed several favourite novels, analyzing their shape, patterns and pace, and tried to put it all into a spreadsheet. It was only later she discovered someone else had already done this, and began reading about the Hero's Journey and later, the Heroine's Journey. She does not have a Ph.D. in Jungian Psychology, but she is a sucker for punishment. Her first novel, Reconcilable Differences, was published in August 2016.
Janet K. Shawgo: Award-Winning Author, Travel Nurse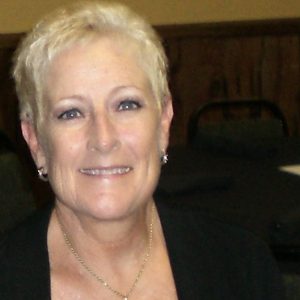 Janet Shawgo lives in Galveston Texas but over her twenty plus years as a travel nurse her life has crossed the United States.  Being a nurse for over  thirty three years most of those in Labor and Delivery, has assisted in her writing. She starting writing in 2009 and has five books published to date.
Her Look for Me series has some thirty awards and acknowledgements. Janet has added some interest to her stories from her own travels. Research and actually putting feet on the ground brings her stories to vividly to life.
Janet Shawgo says, "It is an honor to be acknowledged by Chanticleer, but the best is the wonderful friendships I have made through the conferences."
Rob Slater: High School Teacher, YA Award-Winning Author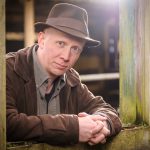 Growing up in the Pacific Northwest [Hoquiam, Washington], Robert L. Slater wanted to be an astronaut or a rock star. At 42, he gave up those dreams to become a writer of science fiction and fantasy, where he can pretend to be both.
Like some of his characters, he has a propensity for speaking in lines from 80s movies, drinking Mountain Dew and eating pizza. He loves music as a listener, a zealous fan, a guitar player, and a singer/songwriter.
After nearly 20 years as a schoolteacher, he is beginning to have a hint of insight into young-adulthood.
Sara Stamey: Award-winning Author and Book Doctor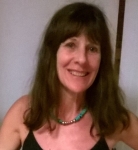 Award-winning novelist Sara Stamey's latest, the near-future eco-thriller THE ARIADNE CONNECTION, won the Cygnus Award for Speculative Fiction. Her Caribbean psychic-suspense novel ISLANDS won the Chanticleer Paranormal Suspense Award. Her early SF novels with Ace/Berkley are now being reissued by www.bookviewcafe.com  Sara's journeys have included treasure hunting and teaching scuba in the Caribbean and Honduras; backpacking Greece, New Zealand, and South America; operating a nuclear reactor; and owning a farm in Southern Chile. Resettled in her native Pacific Northwest, she now teaches creative writing at Western Washington University and offers independent editing services. She shares a backyard wildlife refuge with a menagerie including her very tall paleontologist husband Thor Hansen. Follow her blog at www.sarastamey.com 
Theresa "Soni" Guzman Stokes: Author & Historian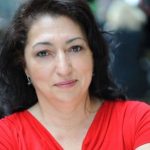 Theresa Guzman Stokes has been a magazine editor and published writer with a focus on ethnic American history. Ms. Stokes has participated in and supervised dozens of historic preservation, genealogical and cultural resource investigations throughout New England and Virginia, with an expertise in African American, Latin American and Jewish history and genealogy. She also has years of experience in the design and creation of web sites and social media promotions tailored around historic, genealogical, and creative (Arts, Literature & Music) presentations.
Jesikah Sundin: YA Author of near-future medieval fantasy with a cyberpunk twist.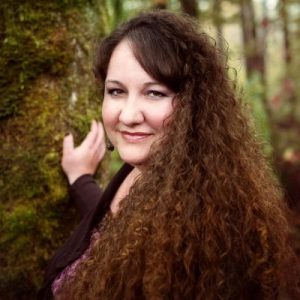 Jesikah Sundin is pioneering a whole new genre:  a blend of ecological concepts and cyberpunk. She said that she  had no idea that she  was writing to a new and upcoming trend.  Ecopunk takes place in the same post-industrial dystopian future scenario as the Cyberpunk genre, but is an exploration of the lesser seen and more environmentally dependent and concerned side of it.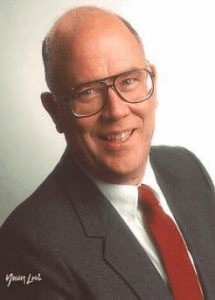 John D. Trudel has authored two nonfiction books and five Thriller novels: God's House, Privacy Wars, Soft Target, Raven's Run, and Raven's Redemption. He graduated from Georgia Tech and Kansas State, had a long career in high-technology, wrote columns for several national magazines, and lives in Oregon and Arizona.
As an inventor and an instrument rated multiengine pilot, he has long loved aviation and technology. John had a pilot's license before he had a driver's license. He built and flew his own radio-controlled aircraft before they were called "drones" and programmed computers before PCs existed.
His popular blog was selected by a Radio Host as one of the "top 8 in the Northwest." It has a mix of information about both real world events and novels. He is a member of MWSA (Military Writers Society of America). Thrillers are fiction . . . until it happens!
Lawrence Verigin: Marketing Consultant and Award-Winning Author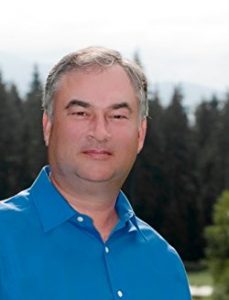 Lawrence Verigin is the author of the award winning novel Dark Seed and the just released sequel, Seed of Control. His goal is to entertain readers while delving into socially relevant subjects. Lawrence and his wife, Diana, live in Vancouver, Canada.
Paul Wegenast: Marketing Director – Chanticleer Book Reviews & Media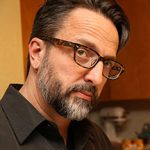 Paul has over 20 years experience in sales, business development and management. Much of his career has been in digital media and publishing having managed sales teams in both Traditional and Indie Book Publishing. He is an innovator and committed to building companies towards healthy growth while keeping the best interests of its customers a high priority. He enjoys reading Sci-Fi and Mystery.
And…. Kiffer Brown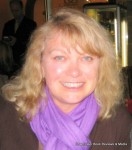 Kiffer is the founder of Chanticleer Book Reviews and International Writing Competitions, LLC.  She is also a partner in SillanPaceBrown Publishing + Production LLC, which specializes in curating books with potential to become fully actualized intellectual properties.
Her addiction is finding sparkling gems that will become tomorrow's bestsellers. She is known for her instinct in picking winners. She also acts as an independent acquisitions editor for publishers and entertainment companies.  Kiffer is known for her marketing talent and networking skills. She truly loves what she does and her passion shows!
Stay tuned.