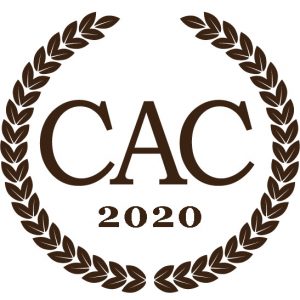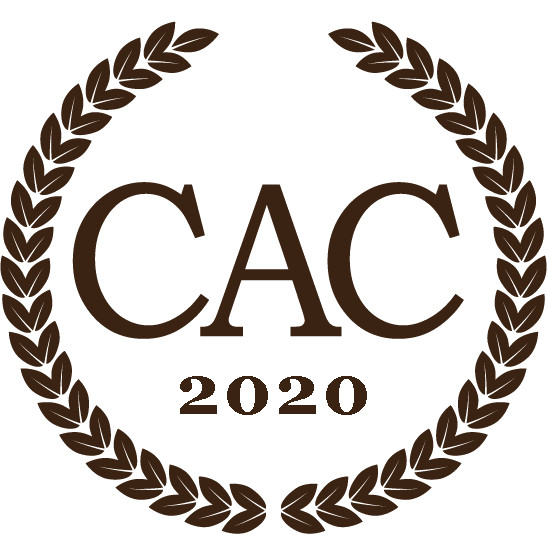 For those of you who have attended the Chanticleer Authors Conference (CAC) and the Chanticleer Int'l Book Awards (CIBA) Ceremony and Banquet in the past, you know that we tend to do things differently.
CAC 20 and the 2019 CIBA Banquet and Ceremony are typically held in April at the lovely Hotel Bellwether, Bellingham, Wash. This year's was scheduled to be held on April 16-19, 2020. Due to the COVID-19 Pandemic, we postponed CAC20 until September 3-6, 2020 at the Hotel Bellwether.
And since the conference and awards are now VIRTUAL, we decided not to have it on Labor Day weekend for the convenience of the Attendees, Presenters, and the Chanticleer Team.
CAC 20 will be held starting on TUESDAY, September 8th through SUNDAY, September 13, 2020.
The 2019 CEREMONIES SCHEDULE is LISTED BELOW!
The Chanticleer Book Awards Ceremony will be held in multiple VIRTUAL Ceremonies through out the Six Days.

A Week to Remember…and Recognition in the Chanticleer Reviews quarterly print magazine.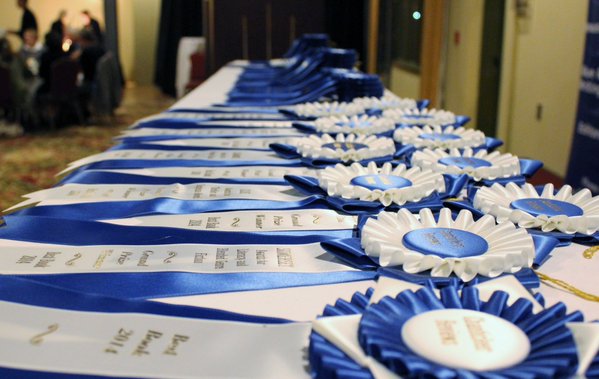 All Semi-Finalists will be recognized in the FALL Edition Chanticleer Magazine and all in attendance of CAC 20 will be recognized throughout the CIBA Ceremonies.
All FINALISTS will be recognized in the 2020 WINTER Issue of the Chanticleer Reviews magazine.
All First Place and Grand Prize winners will be recognized in the SPRING Issue of the Chanticleer Reviews magazine.
2019 VIRTUAL CEREMONIES at CAC 20
First Rounds will recognize the Finalists per Division and announce the First Place Category Award Winners.
The Grand Prize Winners for each Division and the OVERALL Grand Prize Winner will be announced on Sunday, September 13th at 5:30 p.m. PST.
FIRST PLACE CATEGORY ROUNDS of the 2019 CIBAs
Presenters are previous CIBA Winners!
Tuesday, September 8, 2020 at 5 p.m. PST LIVE –
CYGNUS Book Awards for Science Fiction – Presenter: Elana Mugdan – OZMA Grand Prize Winner 2018
OZMA Book Awards for Fantasy Fiction – Presenter: J.I. Rogers – CYGNUS Grand Prize Winner 2018
PARANORMAL Book Awards for Supernatural Fiction – Presenter: Chris Leibig – Paranormal Grand Prize Winner
Wednesday, September 9, 2020 at 5 p.m. PST LIVE
DANTE ROSSETTI Book Awards for YA Fiction – Presenter: Pamela Beason – Overall Grand Prize Winner 2013
GERTRUDE WARNER Book Awards for Middle-Grade – Presenter: Peter Greene – Goethe Grand Prize 2017
LITTLE PEEPS for Early Readers – Presenter: Denise Ditto Satterfield – Little Peeps Grand Prize Winner 2018
Thursday, September 10, 2020 at 5 p.m. PST LIVE
LARAMIE Book Awards for Americana Fiction – Presenter: Jacquie Rogers – Laramie Grand Prize Winner 2016
CHAUCER Book Awards for pre-1750s Historical Fiction – Presenter: Michelle Cox – Mystery & Mayhem Grand Prize Winner 2018
GOETHE Book Awards for post-1750s Historical Fiction – Presenter: Kaylin McFarren – CLUE Grand Prize Winner 2017
NELLIE BLY Book Awards for Investigative and Long Form Journalism Non-Fiction: Presenter: Sean Dwyer – Somerset & Journeys Award Winner
Friday, September 11, 2020 at 5 p.m. PST LIVE
M&M Book Awards for Mystery & Mayhem Novels – Presenter: Wendy Delaney – Mystery & Mayhem Grand Prize Winner 2015
CLUE Book Awards for Suspense & Thrillers Novels – Presenter: J.L. Oakley – Overall Grand Prize Winner 2012
GLOBAL THRILLERS for High Stakes Suspense Thrillers – Presenter: Sara Stamey – Global Thriller Grand Prize Winner 2017
Saturday, September 12, 2020 at 5 p.m. PST LIVE
CHATELAINE Book Awards for Romantic Fiction – Presenter: Janet Shawgo – Chatelaine Grand Prize
SOMERSET Book Awards for Contemporary, Literary, and Satire Fiction – Presenter: Michelle Rene – Overall Grand Prize Winner 2018
JOURNEY Book Awards for Memoir and Narrative Non-Fiction – Presenter: Janice Ellis -Journey Grand Prize Winner 2018
I & I Book Awards for Instruction and Insight Non-Fiction – Presenter: Gail Halverson – Chatelaine Award Winner
The CIBAs GRAND PRIZE ROUNDS (Dress to Impress!)
Sunday, September 13, 2020 at 5:30 p.m. PST LIVE
Presenters:
CYGNUS – Elana Mugdan
OZMA – J.I. Rogers
PARANORMAL – Chris Leibig
DANTE ROSSETTI – Pamela Beason
GERTRUDE WARNER – Peter Greene
LITTLE PEEPS – Denise Ditto Satterfield
LARAMIE – Jacquie Rogers
CHAUCER – Michelle Cox
GOETHE – Kaylin McFarren
NELLIE BLY – Sean Dwyer
MYSTERY & MAYHEM – Wendy Delaney
CLUE – Janet Oakley
GLOBAL THRILLER – Sara Stamey
CHATELAINE – Janet Shawgo
SOMERSET – Michelle Rene
JOURNEY – Janice Ellis
INSTRUCTION and INSIGHT – Gail Halverson
And we will culminate the 2019 CIBA Ceremonies with announcing the 2019 OVERALL GRAND PRIZE for Best Book! – Presented by Michelle Rene, the 2018 Grand Prize Overall Winner for Hour Glass.
Then Seventeen Genre Grand Prize Book Award Winners will be announced and, then the Overall Chanticleer Reviews Grand Prize Award Winner will be announced. Grand Prize winners are chosen from among the first place category winners.
Get dressed up, and make your ceremony a night to remember!
Have your favorite bubbly ready! Appetizers at the Ready!
And Cheer for your favorites!
The Coveted Chanticleer Blue Ribbons will be mailed out starting in late September.
---
All 2019 First Place Category Book Award Winners will be announced. Those in attendance will receive their ribbons and recognized on stage at the CIBA Banquet and Ceremony.
Thank you and your entire team for the experience of a lifetime. Cheers, J.I. Rogers
...And the Awards Dinner! I can't say enough about it. It was fantastic. Like attending the Oscars. Everything – all weekend – was so well done and thought out and ran so smoothly, you'd think Chanticleer had an army of 100 working for them. All of this against a beautiful water view setting in Bellingham, Washington. By far, the most fun I've ever had at a conference, and considering all the sessions, lunches, and dinners, etc., a great value. Thank you! Elaine Williams Crockett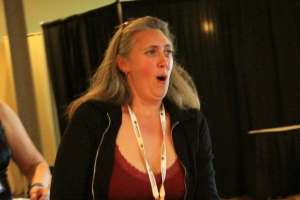 PREVIOUS LIVE CIBA Ceremonies! We look forward to our next LIVE Event!
2019 CIBAs will be held VIRTUALLY Sept. 8 – 13, 2020 due to the Coronavirus Pandemic of 2020.
Nothing is better than being called up on stage to accept you blue ribbon for winning first place in a genre category while a sea of authors applauds your achievement–except perhaps being in the audience when your name is announced as a Grand Prize Winner.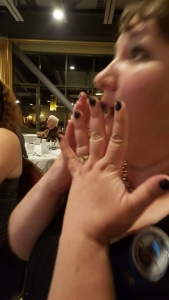 Authors from around the world will be honored at our gala and awards banquet. Will you be one of them?
If you have been chosen as a semifinalist, you owe it to yourself to be there so that you can celebrate your victory properly, in the company of your peers where you can smile, wave and have your photo taken with your ribbon and the glow of success beaming on your face.
Tickets are available as part of your Chanticleer Authors Conference package. Guest Tickets are available for attendees who wish to bring friends and family, just send us an email once you register. Winner or spectator, everyone loves being a part of this extravaganza of the year's best books.
What are you waiting for?
Register Today to join us!
Originally Scheduled — The 2019 CIBA Ceremony will be VIRTUAL due to COVID-19.
We look forward to the next time that we can gather in person and cheer each other on!