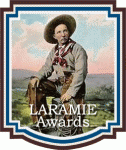 Chanticleer Book Reviews is honored to announce the First Place Category Winners for the LARAMIE AWARDS 2014 for Western, Prairie, and Civil War Fiction, a division of Chanticleer Blue Ribbon Writing Competitions.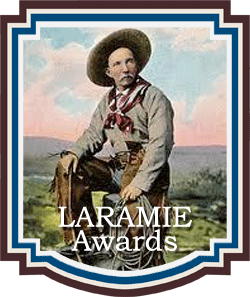 The Laramie  Awards recognize emerging new talent and outstanding works in the genre of Western fiction. The First Place Category Winners will be recognized at the Chanticleer Authors Conference and Awards Gala held in late September 2015.
Chanticleer Reviews is proud to be a literary affiliate of the Historical Novel Society.
The LARAMIE FIRST PLACE 2014 Award Winners are:
Historical: Rebecca Rockwell for The Last Desperado 
Romance/Dramatic: Jacqui Nelson for Between Heaven and Hell 
Romance/Comedy: Jacquie Rogers for Much Ado About Miners
Contemporary Western: Jared McVay for Not on My Mountain
Adventure: Lorrie Farrelly  for Terms of Surrender
Classic: Ken Farmer and Buck Stienke for Nations
Debut Novel: Juliette Douglas for Freckled Venom Copperhead
Civil War: Christi Corbett for Along the Way Home
YA: Elisabeth Ward for Wolf Eye's Silence
Blended Genre: Peggy L. Henderson for Come Home to Me
Drama: Michael J. Rouche for A River Divides: Book Two of Beyond the Wood
Literary Western: Theo Czuk for Heart-Scarred
CONGRATULATIONS!
To view the 2014 Laramie  Finalists whose works made it to the short list, please click here.
Good Luck to the Chaucer First Place Category Winners as they compete for the LARAMIE AWARDS 2014 GRAND PRIZE position!
The 1st Place Category Winners compete for the LARAMIE AWARDS 2014 GRAND PRIZE position. The 2014 LARAMIE category winner was announced at the Chanticleer Authors Conference and Awards Gala in September 2015. See the Grand Prize Winners.
The deadline for The Laramie Awards 2014 was July 31, 2014.
The deadline for The Laramie Awards 2015 is July 31, 2015.
GRAND PRIZE Overall Laramie Awards Winner from 2013: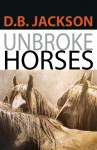 Dale B. Jackson for UNBROKE HORSES
To view the 2013 Laramie Award Winners, please click here.
To enter the 2015 Laramie Awards, please click here. The deadline is July 31, 2015.
CBR's rigorous writing competition standards are the reason literary agencies seek out our winning manuscripts and self-published novels. Our high standards are also another reason our reviews are trusted among booksellers and book distributors.Chanticleer Book Reviews & Media, L.L.C. retains the right to not declare "default winners." Winning works are decided upon merit only. Please visit our Contest Details page for more information about our writing contest guidelines.
Please do not hesitate to contact Info@ChantiReviews.com with any questions, concerns, or suggestions about CBR writing competitions. Your input and suggestions are important to us.
Thank you for your interest in Chanticleer Book Reviews international writing competitions.