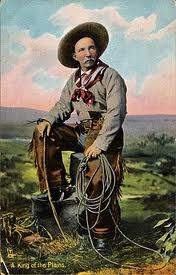 Chanticleer Book Reviews is proud to announce the First Place Category Winners for the 2013 Laramie Awards, a division of the Chanticleer Blue Ribbon Writing Competitions.
The Laramie Awards recognize emerging new works and outstanding authors in the genre of Western Fiction.
The Overall First Place Genre Winner for the Laramie Awards 2013 is:
Dale B. Jackson, Unbroke Horses
Congratulations to the Laramie Awards 2013 1st Place Category Winners:
Mystery:  Double or Nothing by Meg Mims
Action/Adventure:  Haunted Falls by Ken Farmer & Buck Stienke
Historical Fiction:  Because of the Camels by Brenda Blair
Civil War:  Ford at Valverde by Anita Melillo
Prairie Pioneer:  They Rode Good Horses by Dale B. Jackson

Literary Western:  Unbroke Horses by Dale B. Jackson
First Novel:  Confessions of  a Gunfighter by Tell Cotten
Best Manuscript: "Lick Creek" by Deborah Lincoln
First Place Category Winners of the Laramie Awards for Western Fiction 2013 competed for  Overall 1st Place and the Laramie Awards BEST BOOK 2013.
1st Place Overall Genre winners will then compete for the position of Chanticleer Book Reviews Grand Prize Blue Ribbon 2013 and CBR's BEST BOOK 2013. 
The deadline for submitting entries to the Laramie Awards 2013 was July 31st, 2013.
The submissions deadline for the Laramie  Awards 2014 was July 31st, 2014.
The deadline for the Laramie Awards 2015 is July 31st, 2015.
Chanticleer Book Reviews & Media congratulates the Laramie Awards 2013 Finalists.  Thank you for participating in CBR's Blue Ribbon writing competitions.
Chanticleer Book Reviews & Media retains the right to not declare "default winners." Winning works are decided upon merit only. Please visit our Contest Details page for more information about our writing contest guidelines.
CBR's rigorous writing competition  standards are why literary agencies and publishers seek out our winning manuscripts and self-published novels. Our high standards are also why our reviews are trusted among booksellers and book distributors.
Please do not hesitate to contact Info@ChantiReviews.com about any questions, concerns, or suggestions about CBR writing competitions. Your input is important to us.
Thank you for your interest in Chanticleer Book Reviews writing competitions.