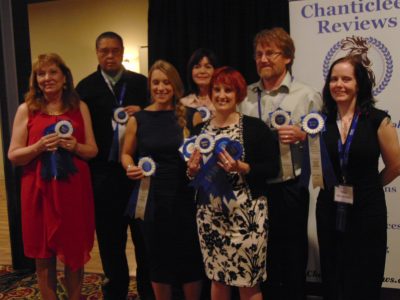 Does the heat of July remind you of the unending desert…maybe the prairie where cowboys once roamed, prospectors risked life and limb in search of fame and fortune, and pioneer women and men ventured forth across thousands of miles in covered wagons in search of a better life?
It isn't just a coincidence that July 31st is our last call for submissions to the Laramie Awards for Western Fiction, Pioneer, and Civil War fiction.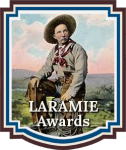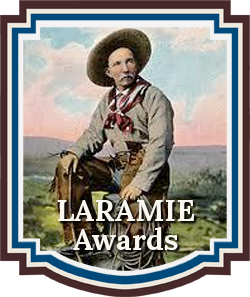 There is an old frontier saying "A cowboy is a man with guts and a horse" and we are pretty sure that "A writer is someone with guts and a pen."
It takes guts to write a book, more guts to publish it, and even more to enter it in a contest. We have seem many authors who had the guts to enter and reaped the rewards. 
LARAMIE AWARDS for Western, Pioneer, and Civil War Fiction Grand Prize Winners
2015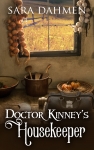 Doctor Kinney's Housekeeper by Sara Dahmen won the Laramie Grand Prize in 2015 after taking first place for the Women's Western Fiction category. It is a heartwarming story set in the early years of the Dakota Territories about the journey of a widow as she seeks a new life in a new place. Sara was present at the Chanticleer Author Conference Award Gala when her book was announced as one of the best books of 2015. Look for the Chanticleer review coming soon!
Sara Dahmen is a successful entrepreneur, metal smith, a print production designer and producer, and a parent of three. You can usually find her speaking at TEDx, historical writing conferences, or enthusiastically writing for trade publications. She also has written and illustrated children's books. The 2015 Laramie Award 1st place winners are full of talented authors and books worth reading. Sara will present at the 2017 Chanticleer Authors Conference.
2014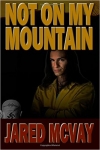 In 2014 Not on My Mountain by Jared McVay took the Laramie Grand Prize. A  story about a Vietnam veteran in Utah who puts up with being shunned by people in his small town for years, but comes to the rescue when a radical white supremacists  set up a compound in an abandoned lodge located on the mountain where he lives and then takes four local teens hostage. Even though Rafe Talltree is an outcast of the town, he can't allow the hatred of small minded bigots to ruin the lives of others, at least not on his mountain. The violence escalates and sides are taken in this contemporary western.
Jared McVay is a fiction writer, screenwriter, actor, and filled many other roles throughout his career, but being a master storyteller is his best role! 
2013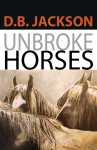 And in 2013, D.B. Jackson won with Unbroke Horses. A Literary Western Thriller about an innocent boy kidnapped by Civil War deserters, with "…carefully chiseled characters and is written with unflinching clarity in short, powerful chapters dominated by taut dialogue and hard hitting action." 
D.B. Jackson is the author of multiple award winning Western novels. Waiting on Rain, his third novel, is currently in editing. The 2013 Laramie Award 1st place winners are full of talented authors and books worth reading.
Your book could earn a place in our Laramie hall of fame for 2016.
All you have to do is have the guts to enter.
What are the Laramie Awards?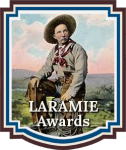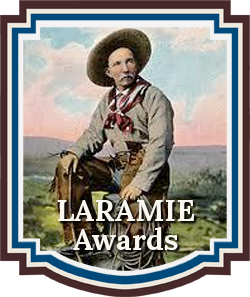 Our Laramie Awards are the Chanticleer Reviews search for the best western, pioneer, or Civil War fiction books of 2016!
We are looking for the best books featuring cowboys, the wild west, pioneering, civil war, and early North American History, we will put them to the test and choose the best among them.
Our Chanticleer Review Writing Contests feature more than $30,000.00 worth of cash and prizes each year! 
~$1000 Overall Grand Prize Winner
~$2800 in Genre Grand Prizes
~$28,980 in reviews, prizes, and promotional opportunities awarded to Category Winners
If Westerns are not your genre, then please take a look at the other 14 prestigious writing contests that we offer. Just click on this link to take you the Chanticleer Writing Contests webpage