Chanticleer Book Reviews is honored to announce the First Place Category Winners for the DANTE ROSSETTI AWARDS 2014 for Young Adult Fiction, a division of Chanticleer Blue Ribbon Writing Competitions.
The Dante Rossetti  Awards recognize emerging new talent and outstanding works in the genre of Young Adult, T'weens, New Adult, & Children's  fiction. The First Place Category Winners will be recognized at the Chanticleer Authors Conference and Awards Gala held in late September 2015.
The DANTE ROSSETTI FIRST PLACE 2014 Award Winners are:
Steampunk: Padgett Lively for Odette Speex: Time Traitors, Book 1
Contemporary: Gretchen Wing for The Flying Burgowski
CyberPunk: Jesikah Sundin for Legacy: The Biodome Chronicles, Book 1
Romance: Roni Teson for Twist
High Fantasy: S.A. Hunter for Elanraigh: The Vow
Blended Genre: Nely Cab for Fruit of Misfortune: Creatura Book 2
Science Fiction: Chris Pawlukiewicz for Dreams of a Red Horizon
Dystopian: Scott Smith for  An Outcast State
Mythological:  Stephanie Keyes for The Star Catcher
Lighthearted/Humorous:  Elizabeth Barlo: Ruth 66
New Adult:  Tiana Warner for Ice Massacre
Teen Fantasy: Elisabeth Hamill for Song Magick
Tweens : Mark Murphy  for The Curse of the Thrax
Children's: Kirsten Pulioff for The Escape of Princess Madeline
Manuscript: Ben Hutchins for The Lackawanna Prophecies: Black Shadow
  
Honorable Mentions:  P. J. Martin for Riding with Crazy Horse (manuscript)
CONGRATULATIONS!
To view the Dante Rossetti 2014 Finalists  whose works made it to the short least.
Good Luck to the Dante Rossetti First Place Category Winners as they compete for the Dante Rossetti Awards 2014 GRAND PRIZE position!
The 1st Place Category Winners compete for the DANTE ROSSETTI AWARDS 2014 GRAND PRIZE position. The 2014 DANTE ROSSETTI category winner was announced at the Chanticleer Authors Conference and Awards Gala in September 2015. See the Grand Prize Winners.
The deadline for entry submissions into the Dante Rossetti Awards 2014 was April 30, 2014.
The deadline for entry submissions into the the Dante Rossetti Awards 2015 was April 30, 2015.
GRAND PRIZE Overall Dante Rossetti Awards 2013 Winner was: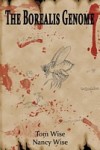 Tom and Nancy Wise  for Borealis Genome
To view the 2013  Dante Rossetti  Award Winners, please click here.
To enter the 2016 Dante Rossetti Awards, please click here. The deadline is April 30, 2016.
CBR's rigorous writing competition standards are the reason literary agencies seek out our winning manuscripts and self-published novels. Our high standards are also another reason our reviews are trusted among booksellers and book distributors. Chanticleer Book Reviews & Media, L.L.C. retains the right to not declare "default winners." Winning works are decided upon merit only. Please visit our Contest Details page for more information about our writing contest guidelines.
Please do not hesitate to contact Info@ChantiReviews.com with any questions, concerns, or suggestions about CBR writing competitions. Your input and suggestions are important to us.
Thank you for your interest in Chanticleer Book Reviews international writing competitions.