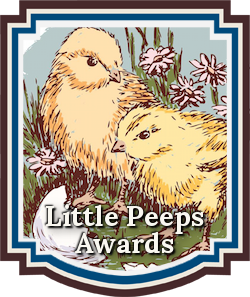 September winds blow away leaves to make way for the new, but at Chanticleer the new and the old walk hand in hand, as we call for submissions to the brand new Little Peeps Awards for Early Readers and the long running Clue Awards for Suspense/Thriller/Mysteries.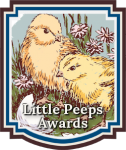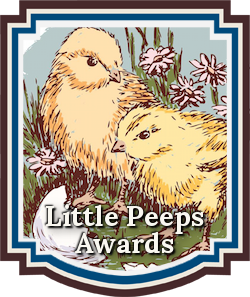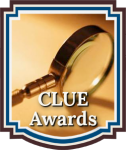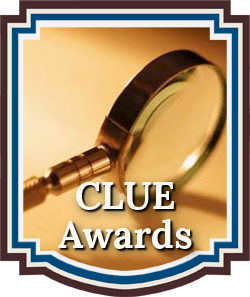 Young Adult has been one of our most popular competitions since Chanticleer began. The number of entries was getting larger and larger, and we were stretching the limits of "YA" more and more. Finally, it became clear we needed to divide the contest. We decided to make 2 contests: the Gertrude Warner Awards for Middle Grade Books, which we introduced earlier this year, and the Little Peeps Awards for Children's Books.
So bring us your chapter books, story books, picture books, activity books, and educational books for children. We are excited to see all of your entries!
The Clue Awards have, on the other hand, have had a long history of winners.
The Clue Awards for Thriller/Suspense Fiction, History of Winners:
2015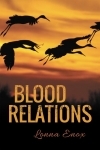 Blood Relations by Lonna Enox won the Clue Award category for "Mystery" and then went on to take home the 2015 Clue Grand Prize.
"Not many books leave me with the urge to immediately re-read them, but Blood Relations most certainly did. The subtlety of the details and clues written throughout the mystery surfaced only after I finished reading. It is an amazing talent for an author to leave you wanting to re-read her novel. And this well-written and entertaining book made me do so."
Lonna Enox is a former high school and college English instructor. She grew up on a ranch in New Mexico, where she learned to love critters, reading, and "wide open" spaces. She is a wife, mom, and grandmother, as well as the proud owner of 4 rescue pets–3 cats and a dog. Aside from an early stint as a newspaper reporter, she also spent 10 years as a freelance magazine writer. She is happiest exploring a wildlife refuge, cuddling little ones and critters, or snuggled up reading a good mystery.
2014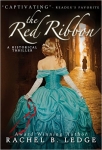 The Red Ribbon by Rachel B. Ledge won the Clue Award category for "Historical Thriller" and then went on to take home the 2014 Clue Grand Prize.
"The Red Ribbon proves a satisfying romp for fans of historical fiction, with its glittering ballrooms, bloody frays, mysterious subplots, mistaken identities, and voices from the grave."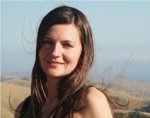 Award winning author Rachel Ledge grew up in Idaho, Texas, Utah and California attending 14 schools by the time she graduated high school. She never could quite settle down in one place and now lives in Singapore and Sydney, Australia, with her husband. She can be found sitting up late at night reading anything with a compelling story line. 
2013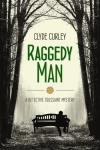 The Raggedy Man by Clyde Curley won the Clue Award category for "Classic Detective" and then went on to take home the 2013 Clue Grand Prize.
"Mr. Curley has written an engrossing debut novel that immerses the reader in the lives of the characters and the city they inhabit. His story world is one that you don't want to leave behind. His characters are fully-realized, living and breathing human beings struggling to make their way through days complicated by the best and worst of the human condition, and his writing is exquisite in its detail."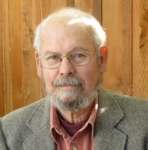 Clyde Curley earned a B.A. and a California Teaching Credential at San Francisco State College (followed later by an M.A.T. from Portland State University) and went on to a 31-year career teaching high school in Oregon. He chaired the English Department at Milwaukee High School and taught Special Ed. Language Arts to ninth-graders and Honors Survey of English Literature to twelfth-graders. An avid folk musician, he resides with his wife, Susan, in Bellingham, Washington.
2012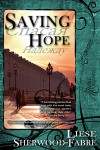 Saving Hope by Liese Sherwood -Fabre won the first CLUE Award for Mystery/Thrillers.
"Sherwood-Fabre creates a cliffhanging thriller not only with literary skill and authenticity regarding life, crime, and medicine in Russia (Sherwood-Fabre lived there as an adult), but also with great emotion and story telling ability. Deception, underworld crime, the FSB (formerly the KGB), a mother's love, and a ticking clock to save the world from a deadly virus makes for a great page-turner."
In Moscow in 1998, Liese Sherwood-Fabre came across a New Yorker article about Iran recruiting unemployed bio-weapon scientists. That story,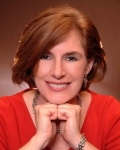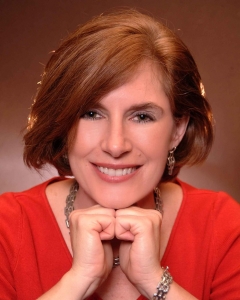 along with her own experiences and observations during her five years in Russia inspired her novel Saving Hope—now available through Musa Publishing. Dr. Sherwood-Fabre had joined her husband four years earlier in Moscow after he moved there to assist in the privatization of Soviet businesses and industries. "Those were heady days,"Dr. Sherwood-Fabre recalls. "The country experienced a huge influx of foreign assistance and interest from Western companies in expanding into that region."
The Little Peeps Awards have yet to make history, but we are excited to see what authors and illustrators will submit.
Your book could earn a place in our hall of fame for 2016 Best Books.
All you have to do is to enter your manuscript or published novel in either of these terrific contests!
The September 30th deadline for submissions, for both writing contests, is going to be here before you know it. Don't miss this opportunity to earn distinction for your novel. Enter our contests today!
All category winners have the opportunity to attend our spring Award Gala ceremony that takes place during the 2017 Chanticleer Authors Conference where they will be whisked up on stage to receive their ribbon in a magical evening including dinner, networking opportunities, and celebrations–not to mention free reviews, and the chance to win the grand prizes and cash!
What are the Little Peeps and Clue Awards?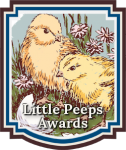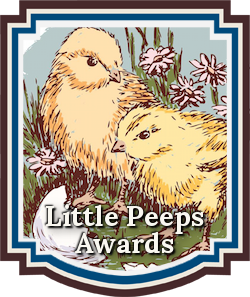 Our Little Peeps Awards are the Chanticleer Reviews search for the best Children's books of 2016!
Chanticleer Book Reviews is looking for the best books featuring stories of all shapes and sizes written to an audience of Early Readers. Story books, Chapter Books, Picture Books, Activity Books & Educational Books we will put them to the test and choose the best Children's Books among them.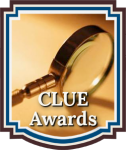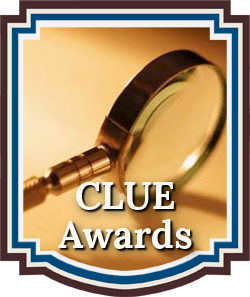 Our CLUE Awards are the Chanticleer Reviews search for the best Thriller/Suspense Fiction books of 2016!
Chanticleer Book Reviews is looking for the best books featuring suspense, thrilling adventure, detective work, private eye, police procedural, and crime solving, we will put them to the test and choose the best among them. (For light-hearted Mystery and Suspense entries see ourMystery & Mayhem Awards)
Our Chanticleer Review Writing Contests feature more than $30,000.00 worth of cash and prizes each year! 
~$1000 Overall Grand Prize Winner
~$2800 in Genre Grand Prizes
~$28,980 in reviews, prizes, and promotional opportunities awarded to Category Winners