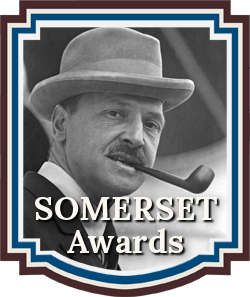 November is bringing a conclusion to the calendar year and to our contest year. It's time to submit your work to the Somerset Awards for Contemporary, Mainstream and Literary Fiction. Get your manuscripts ready! The deadline is November 30.
The Somerset Awards – A Satisfactory Conclusion to the Chanticleer Conference Year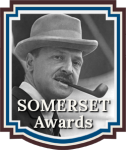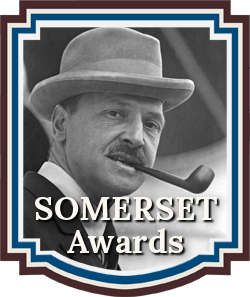 The Somerset Awards are the traditional end to the Chanticleer contest year. These awards are an interesting mix of genres coming together under one roof for a literary Thanksgiving dinner. Literary Fiction, Mainstream Fiction and Contemporary Fiction are all related but distinct in their own ways. Literary works are non-genre, elegantly written and often focus on deep characterization. Mainstream works are stories that don't easily fit into a specific genre but also tend toward artful prose, sometimes called literary light. Contemporary stories are primarily defined by being stories set in modern times, with settings and events that could realistically occur, but that do not fit within any particular genre. Some of the categories in the Somerset Awards are: Adventure/Suspense,  Women's Fiction (for those that don't fit within the romance genre), Satire, and Magic Realism. The Somerset Awards are a cornucopia of these stories and we are looking forward to feasting our eyes on them.
We are honored to name the Literary, Mainstream, and Contemporary Novel Writing Competition division of the  Chanticleer International Novel Writing Awards the SOMERSET AWARDS.
William Somerset Maugham (pronounced MAWm), born January 25 1875 and died December 16, 1965, was one of the most popular and highly paid authors of the 1930s. During the WWI he served in the ambulance corps and then was recruited into the British Secret Service. He traveled widely, most notably to India, Southeast Asia, and Russia before the 1917 revolution, which influenced his writing. He was a contemporary of Hemingway, E. E. Cummings, William Faulkner, James Joyce, Virginia Woolf, and Evelyn Waugh.
Maugham is known for his writing's diversity that consists of plays, short stories, and distinctive novel genres that have been adapted to film. He is well known for The Razor's Edge, Of Human Bondage, The Moon and Sixpence, Cakes and Ale, The Magician, Rain, The Painted Veil, and his first work: Liza of Lambeth. He has twenty novels to his credit, twenty-five plays, and sixteen collections of short stories.
Here are a few of tidbits of Somerset Maugham's wisdom:

There are three rules for writing a novel. Unfortunately, no one knows what they are.
The ability to quote is a serviceable substitute for wit. 
Every production of an artist should be the expression of an adventure of his soul.  

I always find it more difficult to say the things I mean than the things I don't.

The fact that a great many people believe something is no guarantee of its truth.
When I read a book I seem to read it with my eyes only, but now and then I come across a passage, perhaps only a phrase, which has a meaning for me, and it becomes part of me.
We do not write because we want to; we write because we have to.
I write only when inspiration strikes. Fortunately it strikes every morning at nine o'clock sharp.
If you can tell stories, create characters, devise incidents, and have sincerity and passion, it doesn't matter a damn how you write.
The Somerset Awards History of Winners:
2015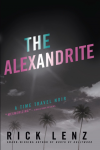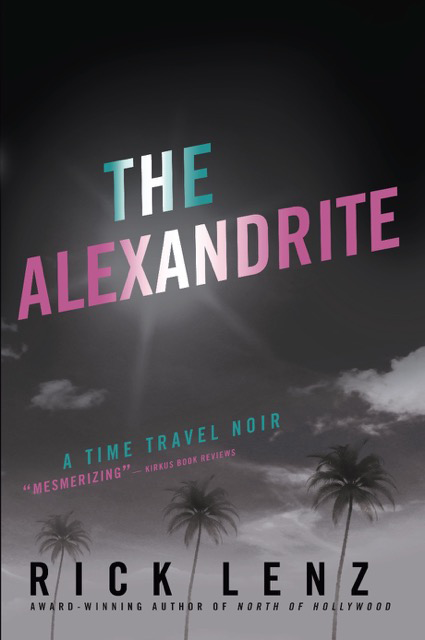 The Alexandrite by Rick Lenz won the Somerset Award category for Magic Realism and then went on to take home the 2015 Somerset Grand Prize. 
"Time-travel Noir becomes High Art with a wicked sense of humor in this fast-paced novel that offers up alternate views of Hollywood's past and present….The Alexandrite by Rick Lenz playfully challenges the reader to ask questions about a world that exists outside of the four dimensions in which we live. A must-read for anyone and everyone who has been touched by the magic of Hollywood."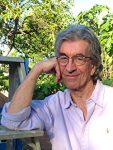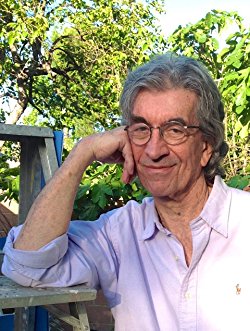 Rick Lenz is a jack-of-all-trades in show business: actor, artist, and author. He has acted alongside many of the biggest names on stage and screen, and his prismatic role playing parlayed over to the pen with a successful string of plays from Off-Broadway to PBS. When Lenz is not riding away on his next kaleidoscopic quest, he can be found painting, playing the piano, or reading at home with his beloved wife, Linda.
2014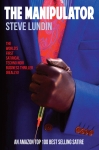 The Manipulator by Steve London won the Somerset Award category for Satire and then went on to take home the 2014 Somerset Grand Prize.
"With a fast-paced story line and a rich cast of characters, this award-winning winning novel offers a uniquely hilarious, but scary, perspective on the how the businesses of public relations and marketing can take technology to its precipice to take advantage of a media addicted public. Lundin's clever blending of fact and fiction alternately tempts and taunts the reader with Vlad's prophetic question, "Are you comfortable with the edge?" Highly recommended."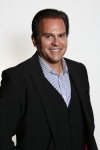 Steve Lundin is the humor column for MediaPost's Marketing Daily and has written for the Chicago Tribune, International Watch and a variety of aviation publications.   He is a writer, cartoonist, photographer, videographer, designer, amateur sociologist, pop culture expert/collector, scuba diver, motorcyclist and aviator in the making.  And he knows a few things about marketing, having consulted for nearly 100 companies from Fortune 50 to a couple of guys in a garage with a business plan.
2013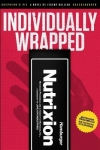 Individually Wrapped by Jeremy Bullian won the Somerset Award category for Speculative Fiction and then went on to win the 2013 Somerset Awards Grand Prize.
"Individually Wrapped tells us the bizarre tale of Sam Gregory's descent over the condensed course of a couple of days. Set in a 21st century futuristic city, technology has permeated every aspect of the city dwellers' lives. In some ways things are more efficient: cars drive themselves, doors open on voice command, money is exchanged via thumbprints. None of the technologies presented are far-fetched; many exist today."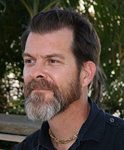 Jeremy Bullian is an Assistant Professor Librarian at Hillsborough Community College. He has a strong interest in emerging technologies in librarianship but also more broadly in terms of how these new technologies affect us as individuals and as a society. He lives in Tampa, Florida with his family where he is a librarian, writer, and musician. He is currently working on a follow-up to Individually Wrapped.

 2012
Rain Shine Secrets by Alice T. Robb, manuscript won a Chanticleer Review award for best manuscript, women's fiction category, in 2012.  This book should be ready for publication within the next year or two.  It is about an old woman with Alzheimer's who gets lost in Seattle for several days.  She is befriended by a homeless woman.  Meanwhile her grandson and his wife, who live with her, are caught up in their search for her, while also coping with their own complex relationship.
SEE YOUR NOVEL in the SPOTLIGHT!
All you have to do is to enter your manuscript or published novel into one of the genre divisions of the Chanticleer International Novel Writing Awards.
The November 30th deadline for the SOMERSET submissions is going to be here before you know it.
Don't miss this opportunity to earn distinction for your novel. Enter our contests today!
All category winners have the opportunity to attend our spring Award Gala ceremony that takes place during the 2017 Chanticleer Authors Conference where they will be whisked up on stage to receive their ribbon in a magical evening including dinner, networking opportunities, and celebrations–not to mention free reviews, and the chance to win the grand prizes and cash!
What are the Somerset Awards?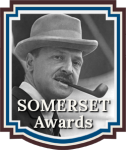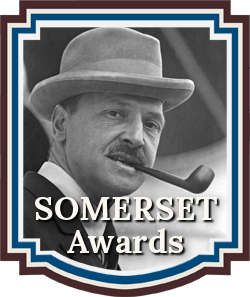 Our Somerset Awards are the Chanticleer Reviews search for the best Literary, Mainstream or Contemporary books of 2016!
Chanticleer Book Reviews is looking for the best books featuring contemporary stories, literary themes, adventure, satire, humor, magic realism or women and family themes, we will put them to the test and choose the best among them.
Our Chanticleer Review Writing Contests feature more than $30,000.00 worth of cash and prizes each year! 
~$1,000 Overall Grand Prize Winner Purse
~$2,800 in Genre Grand Prizes Purses
~$28,980 in reviews, prizes, and promotional opportunities awarded to Category Winners
Don't delay. Enter today!