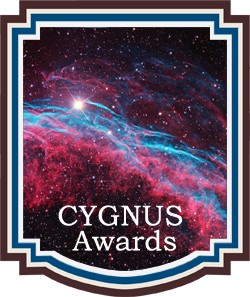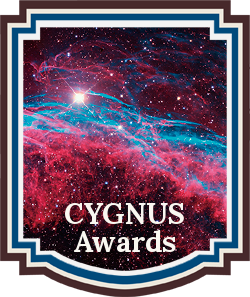 January is SciFi month here at Chanticleer Reviews where we celebrate CYGNUS Book Award winners!
And we have reason to celebrate! And the CYGNUS Book Award Winners definitely have reason to celebrate!
In case you are wondering, yes, that is the CYGNUS constellation on the  CYGNUS badge. Gorgeous isn't it?
Harper Collins Voyager has picked up CYGNUS Grand Prize Winner Bennett R. Coles for his latest work Winds of Marque.  Titan U.K. picked up his CYGNUS award-winning Virtues of War and then contracted for two more books in his series:  Ghosts of War and March of War.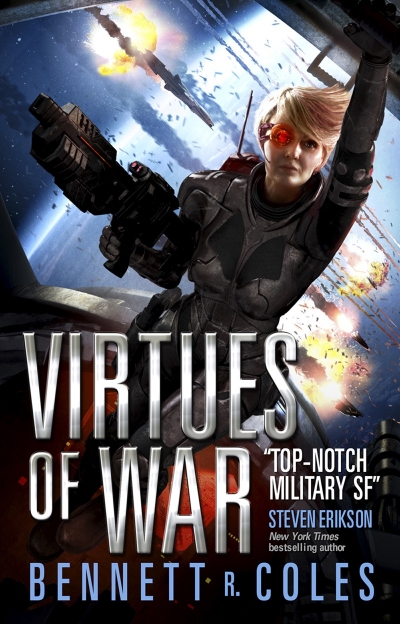 #justsaying We call 'em like we see 'em! – Kiffer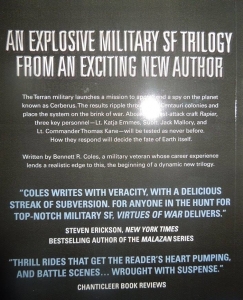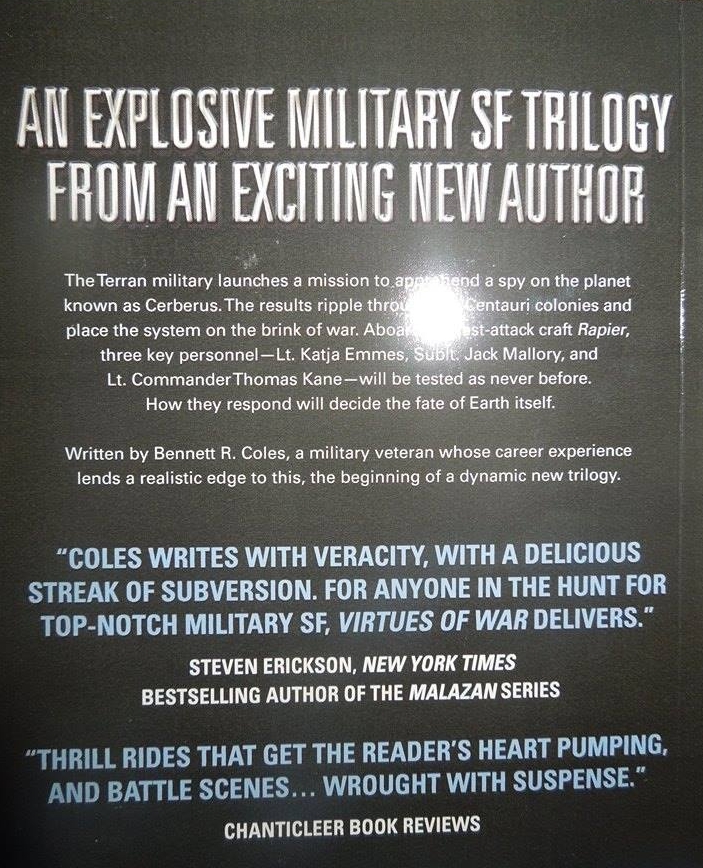 The CYGNUS Book Awards, a division of the Chanticleer International Book Awards, is looking for the best books featuring space, time travel, life on other planets, parallel universes, alternate reality, and all the science, technology, major social or environmental changes of the future that author imaginations can dream up. Hard Science Fiction, Soft Science Fiction, Apocalyptic Fiction, Cyberpunk, Time Travel, Genetic Modification, Aliens, Super Humans, Interplanetary Travel, and Settlers on the Galactic Frontier, Dystopian, we will put them to the test and choose the best among them.
AND we have found some great reads! 
More CYGNUS Book Awards Grand Prize Winners with links!
The Future's Dark Past by John Yarrow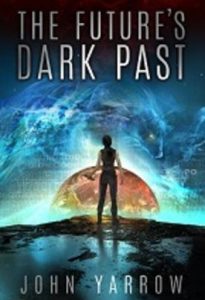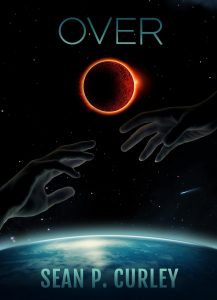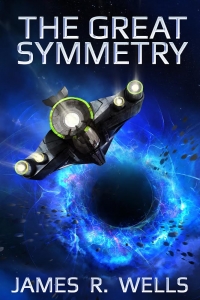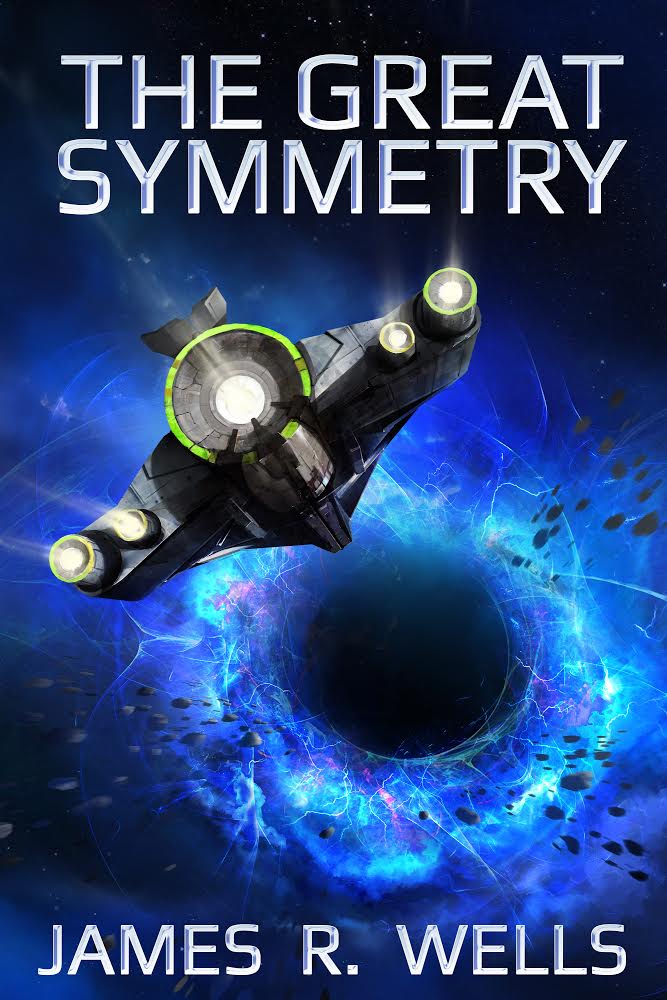 Some other CYGNUS Book Award First Place Category winners:
Oort Rising by Magnus Victor
Wizzy Wig by Tiffany Pitts
The Ariadne Connection by Sara Stamey
The Accountant's Apprentice by Dennis M. Clausen 
Prophecy of the Immortals by Ryan London
The Cloud Seeders by Jamie Zerndt  (dystopian
All is Silence by Robert L Slater 
Janus Unfolding by C.A. Knutzen
We wonder which CYGNUS Book Award winner will receive the next big publishing contract or land a top agent…? 
When we started the CYGNUS Book Awards, we included science fiction, fantasy, steampunk, paranormal, lab lit, time travel, etc.
We have since added:
OZMA Book Awards for Fantasy Fiction
PARANORMAL Book Awards for Supernatural & Paranormal Fiction
Global Thriller Book Awards for Lab Lit and Global Thrillers (think James Bond or Se7en)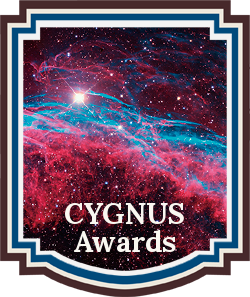 We've posted the 2018 CYGNUS Book Awards Semi-Finalists. Click here to see the list.
We will announce the CYGNUS First Place Category Winners and the CYGNUS Grand Prize Winner on Saturday, April 27th, 2019 at the Chanticleer International Book Awards Ceremony and Banquet that will be held at the Hotel Bellwether.
Enter the 2019 CYGNUS Book Awards – the deadline is April 30, 2019.
Who will take home the CIBA Blue Ribbons?