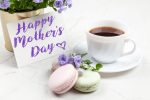 While mothers are as varied and diverse as the many varieties of flowers in the world, none of us would be here without them! When I think of the word "mother," there is no possible way I can disassociate the word from my mother. She is strong-willed, strong-minded, and strong-opinioned. And her love rivals the strength of the greatest army the world has ever known. She is my mother. She is the one person who loves me enough to tell me when I am wrong and, yet, loves me anyway.
How and When was "Mothers' Day" Started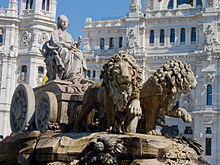 As all things of Western Civilisation seem to have started in ancient Greece it seems (reference: My Big Fat Greek Wedding), so did Mother's Day. Well, sort of, honoring the goddess, Cybele/Rhea (depending on time and region). The early Christian Church co-opted the day, calling it "Mothering Sunday," a festival day in which the faithful would return to the church of their birth. 
When is Mother's Day Celebrated Around the World?
Mother's Day is celebrated on the second Sunday in May

, in the USA, Canada, most European countries, Australia, New Zealand, India, China, Japan, the Philippines, and South Africa.

The UK and Ireland celebrate Mother's Day on the fourth Sunday in 

Lent

.

Most Arab countries celebrate Mother's Day on March 21st (

vernal equinox

).

Most East European countries celebrate Mother's Day on March 8th. For a complete overview of the dates of Mother's Day around the world see 

Mother's Day

 on Wikipedia.
The Rise of Mother's Day in America
Before the Civil War, Ann Jarvis and her friend, Julia Ward Howe decided to set up regional clubs, "Mothers Day Work Clubs" designed to teach young mothers how to care for their infants. Their involvement and the clubs continued throughout the Civil War and once the war ended, they held a Mothers' Friendship Day and invited both Union and Confederate soldiers and their mothers to attend. Big strides toward reconciliation were made through the efforts of these women.
The women who inspired Mother's Day were social activists, abolitionists, suffragettes, and educators who wanted to make their world – and their children's world a much better place. And that is something to celebrate!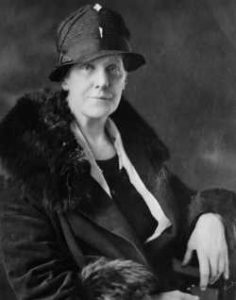 It was all made a legal holiday when Anna Jarvis, inspired by her social activist mother, Ann Maria Reeves Jarvis, decided to memorialize a day in which to celebrate her mother. In 1907, three years after her mother's death, she did just that. She chose a white carnation to inspire people to remember their mothers and what they sacrificed for them.
"Its whiteness is to symbolize the truth, purity and broad-charity of mother love; its fragrance, her memory, and her prayers. The carnation does not drop its petals, but hugs them to its heart as it dies, and so, too, mothers hug their children to their hearts, their mother love never dying. When I selected this flower, I was remembering my mother's bed of white pinks (flowers)…"  – Anna Jarvis  (quote)
It wasn't until 1914 that Woodrow Wilson signed a decree that designated the second Sunday in May as the United States official day to celebrate Mother's Day. Of course, Mother's Day is celebrated all over the world (in at least 49 countries) on different days.
It should be noted that Anna Jarvis wasn't very happy with the commercialization of Mother's Day and she fought long and hard to try and get it withdrawn as a national holiday, but we all know how that ended. And if you don't, well, let's just say it is a most intriguing mystery…
Suggested Reads 
Because mothers are incredibly diverse in their habits and reading lists, we invite you to dive into our reviews and choose what's you think your mother would like to read most and to perhaps enjoy the books yourself.
Chanticleer Mother's Day Reading List!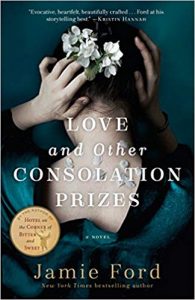 Jaimie Ford's Love and Other Consolation Prizes is powerful storytelling from a master storyteller! Jaimie Ford breathes to life a little-known piece of Seattle history spanning the early to the mid 21st century. And a truly unique story of the many ways a mother's love can manifest itself.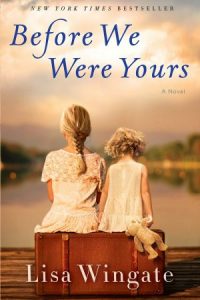 Before We Were Yours by Lisa Wingate is a disturbing look into what those who should know better, choose to do to society's most vulnerable during the 30-years between 1920 and 1950 at the Tennessee Children's Home Society.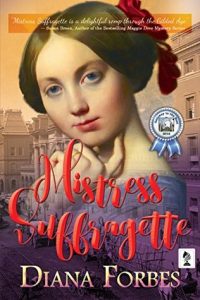 Diana Forbes' Mistress Suffragette examines the facts of life, the challenges of social restrictions, and the woes of youthful love through the eyes of a sharp-minded, sharp-shooting young woman. Mistress Suffragette is now available on Audible!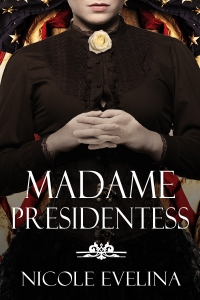 Nicole Evelina's Madame Presidentess is a fascinating story of a woman's meteoric rise from rags to riches, from subservience to achievement – based on a true story that was instrumental in propelling the Suffragette Movement.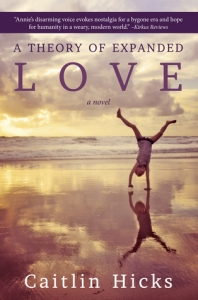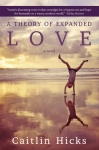 A Theory of Expanded Love by Caitlin Hicks is a bold, authentic, & captivating –a young teen in the 1960s confronts doctrine when it threatens to outweigh compassion.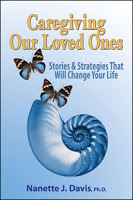 Caregiving Our Loved Ones by Nanette Davis, Ph.D. Dr. Davis passes on her knowledge to caregivers for dealing with the ongoing emotional, financial and health toll of taking care of someone who will never get better.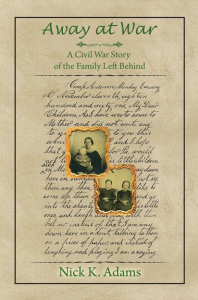 Nick Adams' Away at War: A Civil War Story of the Family Left Behind is a rich and fascinating account of day-to-day life in rural America in the mid-19th century set against the backdrop of the Civil War. Taken from primary sources, this narrative brings to life all that was loved and all that was lost.
---
This is just the beginning of our list! To find more amazing reads in every genre, please click here to discover our favorites!
We would like to wish all mothers, mothers-to-be, stand-in mothers, and those who possess the mothering instinct, a very Happy Mother's Day!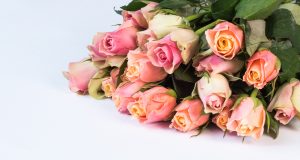 Electronic Bibliography:
Mother's Day Photo Attribution:  https://giftpundits.com/our-free-photos/