Listen to or download this article: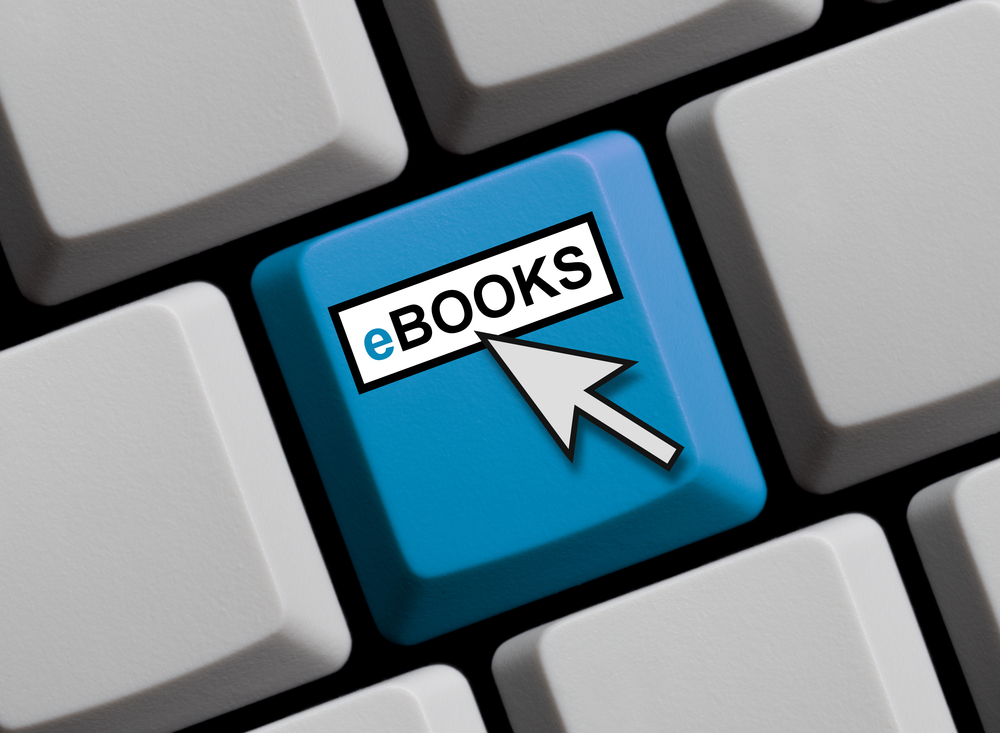 INCREASING ONLINE BOOK SALES
No. 1  What to Do If You Think Your E-Book Sales Should be Higher than They Are
(Scroll down for more helpful tips, tools, and links).
If you think that you have all of your selling platform pages in order and  updated with the reviews, meta-data, tags, BISAC codes, etc.  and your sales are still lackluster, you may want to consider "re-merchandising" your book. This is what the big book publishers do when sales goals are not being met—they re-merchandise.
Here is an example of one of my favorite top selling authors best-selling books and its cover transformations: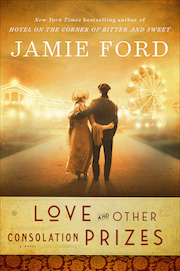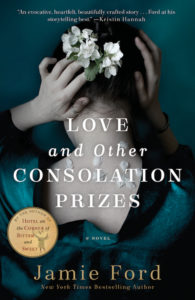 Notice all the different changes that Random House incorporated… color, mood, characters, details… and there were several other renditions in between until RH apparently got the right mix to appeal to the novel's targeted market.
This is just how important a book cover is to increasing sales online and in print.
Especially, if your book has been out for awhile, it may be time for a new look. It is time to refresh!
REFRESH and RE-MERCHANDISE with a new cover.  To repeat myself, a compelling cover is the most effective way to increase sales other than word-of-mouth. A compelling cover can help to create the coveted word-of-mouth buzz.
Why is the cover the most important publishing tool for self-published and Indie authors? 
The cover is what makes a reader who has never heard of you or read your other works pick up your book, or click on the link, or choose your book's digital thumbprint on Amazon's  Customers Who Bought This Item Also Bought carousel of book covers.
Book covers are so important that major booksellers (Walmart, yes, Walmart is a major bookseller including ebooks and audio-books) demand having the final decision in the cover designs of books that they decide to carry so that the covers will appeal to their particular customer demographics.
In this 3 to 5 seconds, your cover must communicate quickly and effectively the following 5 Elements:
The Genre

 

(Historic? Thriller? SciFi? Romance? Cozy Mystery? Literary? etc.)
The Primary Targeted Age Group

 

(Adult for the Trade? Guys? (think Tom Clancy) or Gals? (think Rebecca Wells), General Audience? Young Adult? Middle-Grade? Clean reads market? (think Jan Karon) etc.)
Mood

 

(Humorous? Suspenseful? Adventurous? Dark? Light-hearted? Romantic? Horror? Spiritual? etc.)
Timeframe

 

(Current? Futuristic? Regency? WWI? Western? Classic Roman? etc.)
Place or Cultural Reference

 

(India? New York? Africa? Outer Space? California? Paris? Russia? Japan? etc.)
An effective book cover will convey all of this information (or enough of it) to capture a potential reader's attention in less than 5 seconds—three seconds really. It will garner enough interest to have the potential reader to pick it up or click on the link to find out more.
If it does not convey the 5 elements in less than three -to-five seconds, your book is probably invisible to potential readers. And yes, that is a publishing industry's insider's term.

Invisible books rarely sell.
Effective covers sell the first book. The content between the covers sells the second book. And you can quote me on that.
Drilling Down on Key Concepts in Book Cover Design (digital and print)
Genre placement – the cover should immediately (less than 3 seconds) convey the genre of the book. Is it an intense suspense/thriller novel? or Historical Fiction? Or How-To?
Category within genre – is it Regency Romance? or Contemporary Women's Fiction with Southern elements?
Does the color scheme work with the genre?
Do the design elements convey an idea of what the story is about?
Is the cover appealing to the readership that you are targeting?
Is it dated? Covers can and should be refreshed and tweaked at least every two years.
Covers should work whether they are enlarged to be 50 feet tall to hang from scaffolding at tradeshows or whether they are reduced to the size of a thumbnail. Keep in mind that cover design may be slightly different for digital and for print. Slightly.
A book cover is its must important piece of retail real estate. Every inch should be considered for maximum visual and emotional impact–even if it is digital!
Make sure that the entire book's "packaging" (typography, formatting, fonts, and layout) is co-cohesive and that all of the elements are complementary to each other.
Color—use color to convey emotion, time period, genre, theme, etc.
Remember that it doesn't matter how much time and money that you spend on getting your book in front of potential readers. If the cover isn't  engaging to the reader, the reader will not pick it up to look at the inside or read the back cover blurb, or click on the image for more information, or read your wonderful synopsis and reviews. All of your time, money, and effort will be for naught if your cover's real estate is not working for you.
Covers should convey an emotion first. The cover should have a visual impact that grabs the potential reader and makes him/her want to know more about what is inside. The cover must be enticing! 
For more information and examples, I invite you to visit this post devoted to cover design:
When was the last time that you checked out your Amazon, Kobo, B&N, Bookchain, Smashwords, PublishDrive, etc. page(s)? 
2) Visit your Selling Platform Pages and Tidy Them and Add Some New Interest! 
Most importantly, do you have the

 

latest cover

 

of your title uploaded?

I see this all the time, the author sends me her latest cover (because as you know, I am all about the cover!) but then for some reason fails to upload the dazzling new cover to the title's selling pages on the different platforms.

Update your selling pages with the latest tweaks to the

 

title's description.

 

Is the description as compelling as it can possibly be?

 

Amp it up! 

Make sure that every word of your book's introduction/marketing blurb (that first paragraph that comes after the title and to the right of the cover) is effective—especially the first ten introductory words.

 

These first ten words are "crawled" by the online sales platform's search engine whenever a reader does "a search." If it is a series or you are planning to make the work a series, then be sure to conclude the book's marketing blurb with this information.

Have you listed the title's latest

 

awards and kudos

 

near the end of the description to seal the deal?
Have you updated the reviews in the

 

Editorial Reviews

 

section? Add new ones and author blurbs (recommendations) in the Editorial Reviews section.

Sixty-one percent

 of customers read Editorial Reviews before making an online purchase (Harvard Business Review)

Editorial/Trade Reviews set the tone for Customer Reviews – which is (from what I hear) quantity is more important that than quality (number of stars). 100 customer reviews tend to be the magical number.

The Editorial Reviews section is where blurbs of reviews from Chanticleer, Kirkus, Publisher's Weekly should be posted. Make sure that these are updated, moved around, added to, and refreshed.
Or to that matter, do you have anything in the Editorial Reviews section? If not, you are missing some

 

SEO goodness. 
If your books are available in other languages besides English, list the languages in this section.
Is it time to liven up your

 

author bio?

 

Does it reflect the latest YOU? Does it make the reader want to meet you (like at your next book event?) as someone who he/she would enjoy meeting at a cocktail party?

Make sure that your

 

photo resonates with readers' expectations. A great example of this is

 

Diana Gabaldon's

 

Amazon photo; it is one of her standing in front of the Stonehenge monument with a timeless black shawl wrapped around her. The Stonehenge background hints at the historical/fantastical nature of her works and the opening of her series.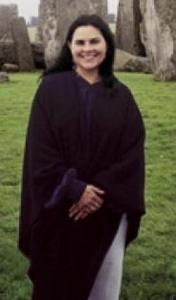 Take a close look at your Author Central photo. If it doesn't move your author brand forward, take a look through your photographs for one that does. It doesn't have to be a photo taken by a professional photographer. It does have to have a layering effect and convey your author branding/personality. If you have a photograph that does convey elements of your author branding and is taken by a professional photographer, then that is even better. Here is an example of a professionally taken author photograph that exudes the author's branding as a post-apocalyptic fiction writer. Notice that the setting and outfit exude the dystopian aspects of his Deserted Lands series: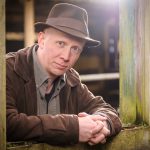 In your Author Information section, list

 

any other published works

 

that are related to this particular selling page–especially if you have series or multiple titles in the related genre.
While you are on the title's selling pages, double-check that all the

 

different formats

 

that your title is available on in any given platform are available and ready for sale!

Print? e-pub? combo — purchase a print book and receive the digital e-pub version for a discount or for free? (Amazon used to call this package "matchstick" )

Make sure that the

 

links to purchase books from your website

 

work

 

and do not go off into cyberspace.
Test your

 

"Look Inside"

 

feature on Amazon and make sure that it works and that it isn't just opening to the Table of Contents or the front matter of the book.
Double-check your

 

pricing

 

on each selling platform that the title is available for sale on.

 

Really. 
OVERALL
Make sure that your information is up-to-date, fresh and relevant!
Like a well-written book plot,  make sure that each piece of information on your title's selling platform moves your book and author branding forward and into the hands and minds of eager book buyers.
Handy Amazon Links
---
My next posts will be on SOCIAL MEDIA and PROMOTION TIPS for Selling Books ONLINE and New Selling Platforms. So stay tuned…
Our next Editorial Post will be on HOW to DEEPEN PLOTS
---
We encourage you to stay in contact with each other and with us  during this stint of practicing physical distancing to prevent the spread of COVID-19.
Let us know how you are doing, what is going on where you live, how are you progressing on your writing projects.
I invite each of you to join us at The Roost – a private online Chanticleer Community for writers and authors and publishing professionals. You are welcome to email me for more info also.
We are active on Facebook, Twitter, and Instagram. You can find us by using our social media handle @ChantiReviews
Minimize physical contact! Maximize social connecting!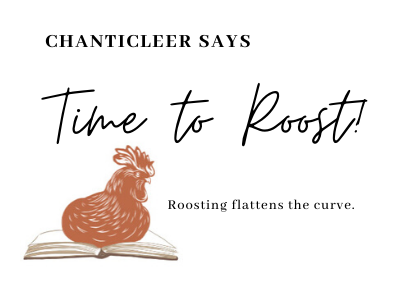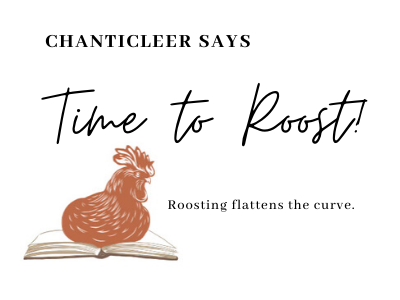 Here are our contact emails:  
General information:  Chanticleer@ChantiReviews.com
Editorial:  BookEditor@ChantiReviews.com
Reviews: Sanderson@ChantiReviews.com
Take care, be safe.
Keep writing and creating magic! 
Kiffer and Sharon & Entire Team Chanticleer