Listen to or download this article: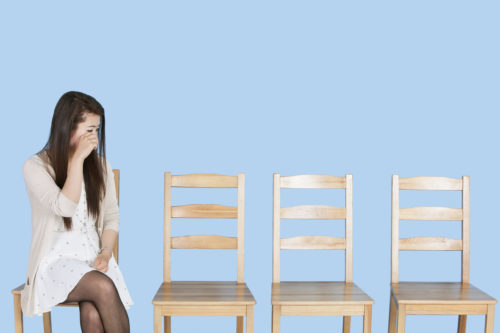 Maybe it's just me, but I often find myself lost when it comes to keeping track of multiple characters in a book I'm reading.
Sometimes I'll find myself about two-thirds through a novel when someone named Betty or Steve pops up in a conversation with my protagonist with an important piece of detail about the plot or a character development. Instead of taking in that information and using it to hurtle further into my novel, I find myself wondering who that character was, whether I'd seen him or her before and feeling a bit inadequate and frustrated that I can't remember anything at all about the character.
What I should consider instead is getting annoyed at the writer for not making the character memorable enough.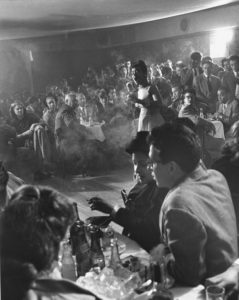 Not every character in a book carries the same weight. You have your protagonists, your supporting cast, and possibly a boatload of tertiary characters. When it comes to the first two groups, you probably labor hard at making them distinguishable. But what about those pesky extras, the ones who are roughly the equivalent of chair-fillers in a night club in a '30s movie? You can't waste your precious words on giving everyone a character workup . . . or can you?
Consider this a good rule of thumb when you write about any character, large or small: If they're in your book, you've got to know them well enough to tell your readers about them.
"If you're going to have a character appear in a story long enough to sell a newspaper, he'd better be real enough that you can smell his breath." ~ Ford Madox Ford
In an otherwise excellent novel I read recently, a career woman in her late 30s is talking at lunch to three girlfriends from her high school years. It was clearly meant as exposition about the woman, her struggles as a high-school non-entity to her present-day role as a prominent society all-star with three people from her past giving some much-needed context to that transition. But the author uses them as props. She might as well have been talking to three empty chairs.
If one of them had looked disbelieving at their friend, exchanged glances with each other, hastily taken a sip of wine, idly played with her silverware, etc., the scene would have had greater weight. If the central character had noted any physical differences from each or any of her friends, had an intense one-on-one exchange with any of them, turned that small discussion into a more personalized exchange, I would have known more about how the protagonist functioned.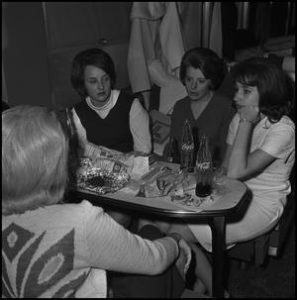 All I can recall in retrospect is that four women had lunch.
So much can be done with characterization to make even the smallest "extra" memorable. One of my favorite examples comes from Daphne du Maurier's "My Cousin Rachel." As Philip travels to Tuscany to visit Ambrose, his troubled benefactor, he sees Italy not as a festive but as a sad, decaying land.
He sees a young woman with a baby in her arms, apparently a beggar. Instead of using her clothes to show her situation, du Maurier writes,
"She was young, not more than nineteen or so, but the expression on her face was ageless, haunting, as though she possessed in her lithe body an old soul that could not die; centuries in time looked out from those two eyes, she had contemplated life so long it had become indifferent to her."
Then she is gone. Poof!  But that brief moment on which she appears on du Maurier's stage is a memorable detail in moving the story and its dark mood forward.
One way to think about how you enhance your characters, large and small, is to consider the direct and indirect tools every writer has at hand.
Direct tools are the most obvious: a person's looks, clothes, their home, their family, their choice of music, books, the food they eat, etc. Indirect tools may include the way they look at someone (e.g., eyes narrow or open in pleasure or dismay), how they wipe their mouth after eating, a speech characteristic such as a small pause or a stutter. Their speech, how they approach their read, listen to music or watch movies, the way they sit, awkwardly gesture, lightly tighten their lips when they hear something they don't like, a distracting memory . . .
Your implementation of these tools will be important as you develop your story. It will help you elevate even the most mundane tale and make for a more enjoyable experience and hopefully increase your readership.
It's always worth your while to read the works of well known writers to see what characterization tricks they employ. But beware the trap of depending on them as a substitute for your own imagination. The maxim about writing itself being the only way to learn writing must be your truth. Try, fail and rise again. It's the job, isn't it.
---
About Skip Ferderber 
We are honored and proud that Skip is vital member of the Chanticleer Team of Professional Reviewers.  He has been a staff writer  for The Los Angeles Times, editor at Millimeter —a magazine that specialized in motion picture and television post-production, and has worked at several LA magazines during his career.  He is also a contributor to Geekwire, Puget Sound Business Journal, Sound Publications, and other Seattle-based media outlets.
When not reviewing for Chanticleer Reviews & Media, Skip works on his second novel. He is an avid and intrepid traveler who has visited more than 20 countries including mainland China, Nepal, and Brazil with a journalistic eye for detail and subtext.
---
HANDY LINKS to CHARACTER DEVELOPMENT Articles in the Chanticleer Writers Toolbox Series: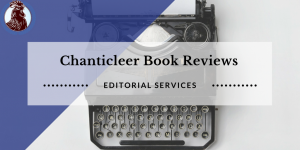 Did you know that Chanticleer offers editorial services? We do and have been doing so since 2011.
And that our professional editors are top-notch and are experts in the Chicago Manual of Style. They have and are working for the top publishing houses (TOR, Macmillan, Thomas Mercer, Penguin Random House, etc.) and award-winning independent presses. If you would like more information, we invite you to email Kiffer or Sharon at KBrown@ChantiReviews.com or SAnderson@ChantiReviews.com.
Click here to read more about our Editorial services: https://www.chantireviews.com/services/Editorial-Services-p85337185
A great way to get started is with our manuscript evaluation service. Here are some handy links about this tried and true service:
https://www.chantireviews.com/manuscript-reviews/
We work with a small number of exclusive clients who want to collaborate with our team of top-editors on an on-going basis. Contact us today!
Thank you for reading this Chanticleer Writer's Toolbox article. 
We encourage you to stay in contact with each other and with us  during this stint of practicing physical distancing to prevent the spread of COVID-19 — especially at this time of re-opening.
Let us know how you are doing, what is going on where you live, how are you progressing on your writing projects.
I invite each of you to join us at The Roost – a private online Chanticleer Community for writers and authors and publishing professionals. You are welcome to email me for more info also.
We are active on Facebook, Twitter, and Instagram. You can find us by using our social media handle @ChantiReviews
Minimize physical contact! Maximize social connecting!
Be well. Stay safe. Keep writing! Keep Creating!