Non-Fiction Guides and How-To Book Awards | Chanticleer Book Reviews
2018 Non-Fiction Guide/How-To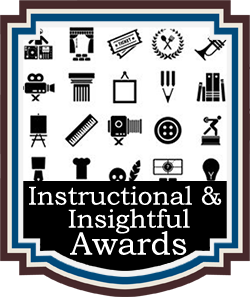 The Chanticleer Book Awards for Non-fiction Guidebooks and How-To Books – 2019

Currently accepting entries. Deadline: December 31, 2018; Two Divisions: Published Division (Indie and Traditional) and Completed Manuscripts Division
The Chanticleer Non-fiction Book Awards First Place Award Winning Authors Awards Package
ALL First In Category Award Winners will be given high visibility during the Chanticleer Authors Conference and Awards Gala.

First in Category award winner will compete for the Non-fiction Book Awards Grand Prize Award for Chanticleer Non-fiction Book Awards' Grand Prize Ribbon and badges.
A coveted Chanticleer Book Review valued at $425 dollars U.S.

CBR reviews will be published in the Chanticleer Reviews magazine in chronological order.

A CBR Blue Ribbon to use in promotion at book signings and book festivals

Digital award stickers for on-line promotion

Adhesive book stickers

Shelf-talkers and other promotional items

Promotion in print and on-line media

Review of book distributed to on-line sites and printed media publications

Review, cover art, and author synopsis listed in CBR's newsletter
And the 1st Place Award winners will automatically be entered into the NON-FICTION GUIDEBOOKS AND HOW-TO BOOKS GRAND PRIZE AWARD competition 2018!
The NON-FICTION BOOK AWARDS Categories are:
The Arts: Music, Photography, Performing Arts, Fine Arts,
Cookbooks, Home and Garden
Motivational: Career, Business, Sports, Self-help
Arts and Crafts How-To
Nature and Environment
Travel Guides
Science
Pets and the Animal World
Health, Diet, and Fitness
History
Writing Guides
Pop Culture and Social Issues
If your work is memoir, autobiographical, biographical, personal experience based or about personal journeys, or narrative non-fiction, please visit the JOURNEYS Awards page regarding submissions.

The Narrative Non-Fiction Guides and How-To Book Awards Eligibility Requirements
Book may be Self-published, Indie Published or Traditionally Published.
E-pubbed books will be accepted in this division if they have ISBN/ASIN Designation.
Unpublished Manuscripts are accepted.
Files submitted must be in PDF or Word files. Epubs are also accepted.

Entries must be in the English language.

No erotica. No graphic violence, please.

Works published before January 1, 2016 will not be disqualified.
Fees and e-pub file must be received before December 31, 2019 midnight.
You may enter in more than one category. However, each entry must be accompanied by the entry fee.
You may enter more than one work into a given contest.
Prize and Award packages may change without notice.
Default winners will not be declared. Contests are based on merit and writing craft.
Please read our Terms and Conditions page aka The Fine Print.
Award winners living outside of the U.S.A. are responsible for any shipping and handling costs for ribbons, adhesive stickers, and other tangible items to be mailed/shipped to them.
The Chanticleer Prize Package includes:
A Prize Ribbon to use in promotion at book signings and book festivals
Digital Badges for display on your website or incorporation into book covers
Book stickers to identify your print books to book store shoppers as they browse
In addition to all the ribbons and badges and cash awards we will be showering you with, you will also receive a powerful promotional boost from Chanticleer Reviews, with:
Your name and book title announced on our high traffic website at the finalist stage, the category winner stage, the genre grand prize stage, and the overall grand prize stage, depending on how far you go in the competition
Corresponding social media announcements of your contest advancements
Corresponding newsletter announcements to our sizable email list
Your winning title's review published in our Chanticleer Reviews Magazine
Your book may be eligible for Chanticleer trade show representation as we show off our winners at conferences and trade shows across the US and Internationally. We like to show off our winners in as many ways as we can.
Your book may also be seen and noticed by agents, publishers, video producers, and others within the publishing and entertainment industry who see our contests as a way to spot new and upcoming talent and original story ideas
If you have any questions or concerns, please do not hesitate to contact us at: info@ChantiReviews.com

Note: You will receive a confirmation email after you have uploaded your work and paid entrance fees through PayPal. PayPal also sends us your contact information. If we have any questions or concerns, we will contact you within 72 business hours of receiving entry(ies).
You should receive a confirmation emails from PayPal and from Chanticleer Book Reviews & Media. If you have any questions or concerns about your submission, please contact us at admin@ChantiReviews.com.
Brand:
Chanticleer Book Reviews
Type of Work
Published (0) Manuscript (0)
Category
Travel Guides (0) Enlightenment (0) The Arts & Music (0) Arts and Crafts: How To (0) Pets and the Animal World (0) Culinary (0) Motivational (0) Writing Guides (0) How To - Self Help (0) Education (0) Health, Diet, and/or Fitness (0) Science (0) Nature and the Environment (0) Pop Culture, Social Issues, or Current Events (0) Home & Garden (0) Business & Money (0) Spirituality (0)
Join the Chanticleer International Community of Authors and Readers!
Click here to join the Chanticleer Community! A collaborative community of authors and aspiring writers.