We have a spectacular line-up of experts in marketing, book publicity, and publishing for the 2017 Chanticleer Authors Conference!
Hashtag:  #CAC17
Updated as of 10/24/16. Please check in later as more faculty is being added as we get confirmations. Although we do our best to confirm the faculty before we post, unforeseen events will occasionally change their availability.
Special Guests:
Eileen Cook: Author, Writing Consultant, Editor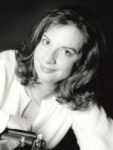 Eileen Cook is a multi-published author with her novels appearing in eight different languages. Her books have been optioned for film and TV. She spent most of her teen years wishing she were someone else or somewhere else, which is great training for a writer. Her newest book, WITH MALICE, will be out in June 2016 and was selected by Publisher's Weekly as a "Buzz Book" for 2016.
C.C. Humphreys: Author, Actor, Swordsman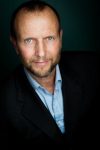 As an actor Chris (C.C.) Humphreys has performed on stages from London's West End to Hollywood. A playwright, fight choreographer and novelist, he has written ten adult novels including 'The French Executioner', runner up for the CWA Steel Dagger for Thrillers; The Jack Absolute Trilogy; 'Vlad – The Last Confession'; 'A Place Called Armageddon' and 'Shakespeare's Rebel' – which he adapted for the stage and which premiered at Bard on the Beach, Vancouver, in 2015. He also writes for young adults, with a trilogy called The Runestone Saga and 'The Hunt of the Unicorn'. The sequel, 'The Hunt of the Dragon', is published in Fall 2016. His recent novel 'Plague' won Canada's Arthur Ellis Award for Best Crime Novel in 2015. The sequel, 'Fire' is a thriller set during the Great Fire, published Summer 2016. He is translated into thirteen languages. Last year he earned his Masters in Fine Arts (Creative Writing) from the University of British Columbia. Website:
Kathy L. Murphy: Founder and Queen of the Pulpwood Queens Book Club, the largest book club in the world with more than 600 chapters
Former book purchaser for Barron'sBooks, Kathy L. Murphy is the author of "The Pulpwood Queens' Tiara Wearing, Book Sharing Guide to Life." She opened the only hair Salon/Bookstore, Beauty & the Book Club in the country in Jefferson, Texas. She is the founder and operator of the 600+ chapter book club, The Pulpwood Queens, nationally and in 15 foreign countries making it the largest "meeting and discussing" book club in the world. Featured on the Oprah Winfrey Show and Good Morning America. Recipient of The James Patterson Pageturner Award in 2007 for an individual going beyond the call for promoting literacy.
Robert Dugoni: Amazon #1 Bestselling Author, NY Times and Wall Street Journal Bestselling Author (and all around great guy!)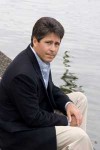 Robert Dugoni is the New York Times, Wall Street Journal and #1 Amazon Bestselling Author of the Tracy Crosswhite Series: My Sister's Grave, Her Final Breath (September 2015) and A Clearing in the Woods (May 2016). He is also the author of the critically acclaimed, David Sloane series: The Jury Master, Wrongful Death, Bodily Harm, Murder One and The Conviction.  His books are sold world-wide in more than 20 countries and have been translated into a dozen languages including French, German, Italian and Spanish. Dugoni and author Steven James teach a four day writing intensive. www.novelwritingintensive.com
A writer turned lawyer turned writer. Dugoni is a NY Times bestselling author of legal thrillers.  A Stanford graduate and UCLA law school graduate, he practiced for 13 years in San Francisco. We at Chanticleer Book Reviews agree with others that "Dugoni is the undisputed king of the Legal Thriller."
Shari Stauch: CEO of Where Writers Win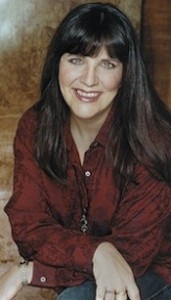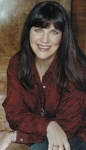 CEO and creator of Where Writers Win,  Shari Stauch has been involved in publishing, marketing and PR for 30 years. As former board chair of Charleston's Center for Women, she served as moderator for the Center's Women's Writer Series, and conducted seminars for the South Carolina Women's Business Center on website marketing and image branding. She is also past producer, alongside team member Bren McClain, of the South Carolina Writers Workshop (SCWW) Conference in Myrtle Beach, SC.
Stauch continues to work with the Pirate's Alley Faulkner Society as well as with agents, editors, and emerging authors throughout the U.S., using her marketing and PR talents to help authors broaden their audiences, and publishers realize greater sales potential.
Diane Sillan Isaacs: Film/TV Producer and Executive Creative Director: Green Moon Productions, WutzNxt, Luna Design
Diane Sillan Isaacs brings more than two decades of experience in film and television industries as an executive film producer, president of production for Don Johnson Productions at Universal and Paramount pictures, president of development and production for Green Moon Productions where she produced films for Antonio Banderas and Emma Thompson.
Diane is also the executive creative director of Luna Design: Design & Branding, Content Strategy, Experimental Marketing, Web & App Development, Photo & Video Production. Clients include:  Bunker Media, Microsoft China, BLUEPRINT NYC, Prime Pictures, and others. She and Kiffer Brown co-founded SillanPaceBrown Publishing + Production, LLC.
Presenters & Panelists
Pamela Beason: Award Winning Mystery Author and Private Investigator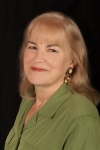 Pam is  the author of seven full-length fiction works; The Only Witness and The Only Clue in the Neema Mysteries, romantic suspense novels Shaken andCall of the Jaguar, and Endangered, Bear Bait, and Undercurrents in the Summer Westin mystery series, published by Penguin/Berkley.  She has most recently self-published the first of her YA series, Race with Danger.
Pamela also wrote the nonfiction ebooks: SAVE Your Money, Your Sanity, as well as Our Planet and So You Want to Be a PI? Pam has been awarded the Daphne du Maurier Award and both First Place and Grand Prize in the Chanticleer Novel Competition. She lives in the Pacific Northwest, where she writes novels and screenplays and works as a private investigator.

Susan Colleen Browne: Author, Creative Writing Instructor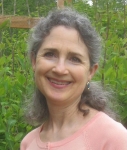 Susan Colleen Browne weaves her love of Ireland and her passion for country living into her Village of Ballydara series, novels and stories of love, friendship and family set in the Irish countryside. She's also the author of an award-winning memoir, Little Farm in the Foothills, as well as the Morgan Carey fantasy-adventure series for tweens. A community college creative writing instructor, Susan runs a mini-farm in the foothills of the Pacific Northwest. Coming up: Book 4 of the Ballydara series, and a sequel to Little Farm in the Foothills!
Fox Deatry is the current Head of Engagement and Publicity for INDIGITAL. He previously served as the Director of Digital Content Development, Marketing and Publicity for a Los Angeles-Paramount Studios-based entertainment company, which had an exclusive deal with Fox 21, a subsidiary of 20th Century Fox. Most recently, he was the Senior Executive for Media and Public Relations at Al Jazeera Media Network, playing an integral role in the launch of Al Jazeera America and AJ+. He also led the Network's global, SABRE-award-winning #JournalismIsNotACrime campaign.
Fox is an alumnus of The George Washington University's Graduate School of Political Management. He is the storyteller behind 17,000 FT: A Story of Rebirth and the upcoming young adult series, American Witches. He is a board member and advisor to the Gay and Lesbian Critics Association.
Diane Garland:  Continuity Specialist for Fiction Series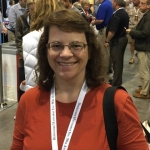 Diane specializes in the world of continuity editing, a systematic way of cataloging all the little known facts in a book series. USA Today bestselling author, Ann Charles, amongst others, count on her attention to detail and her organizational skills to keep their series on track and their fans coming back. Visit her website at www.YourWorldKeeper.com
Amanda June Hagarty: Social Media and WattPad Author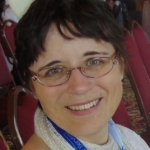 Amanda June Hagarty started building websites and doing online promotion in 1995. Social media marketing and promotion are a passion-turned-business for her. Amanda June Hagarty is an author with a background in business, marketing, and sales. When she is not writing she teaches other authors how to more effectively use social media to enhance their discoverability. She dislikes the term "social media expert" and prefers to think of herself as an author platform specialist. She has a love/hate relationship with Facebook like everyone else, and her favorite social media is Wattpad, where the whole point is reading and writing. She is the author of several SFF works available on Wattpad.
Sara Stamey: Award-winning Author and Book Doctor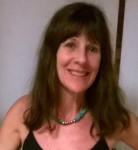 Award-winning novelist Sara Stamey's latest, the near-future eco-thriller THE ARIADNE CONNECTION, won the Cygnus Award for Speculative Fiction. Her Caribbean psychic-suspense novel ISLANDS won the Chanticleer Paranormal Suspense Award. Her early SF novels with Ace/Berkley are now being reissued by www.bookviewcafe.com  Sara's journeys have included treasure hunting and teaching scuba in the Caribbean and Honduras; backpacking Greece, New Zealand, and South America; operating a nuclear reactor; and owning a farm in Southern Chile. Resettled in her native Pacific Northwest, she now teaches creative writing at Western Washington University and offers independent editing services. She shares a backyard wildlife refuge with a menagerie including her very tall paleontologist husband Thor Hansen. Follow her blog at www.sarastamey.com 
And…. Kiffer Brown
Kiffer is the founder of Chanticleer Book Reviews and International Writing Competitions, LLC.  She is also a partner in SillanPaceBrown Publishing + Production LLC, which specializes in curating books with potential to become fully actualized intellectual properties.
Her addiction is finding sparkling gems that will become tomorrow's bestsellers. She is known for her instinct in picking winners. She also acts as an independent acquisitions editor for publishers and entertainment companies.  Kiffer is known for her marketing talent and networking skills. She truly loves what she does and her passion shows!
Stay tuned. More awesome panelists coming soon!