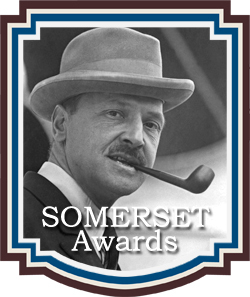 Chanticleer Book Reviews is honored to announce the First Place Category Winners for the SOMERSET  AWARDS 2014 for Literary and Blended Genre Fiction, a division of Chanticleer Blue Ribbon Writing Competitions.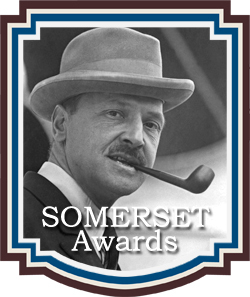 The SOMERSET Awards recognize emerging new talent and outstanding works in Literary and Blended Genre Fiction. The First Place Category Winners will be recognized at the Chanticleer Authors Conference and Awards Gala held in late September 2015.
Congratulations to The SOMERSET FIRST PLACE Category 2014 Award Winners:
Social Issues:  Thomas McNeely for Ghost Horse
Satire: Steve Lundin for The Manipulator, a Private Life in Public Relations
Literary: Tom Glenn for No-Accounts, Dare Mighty Things
Contemporary: Judith Kirscht for Home Fires
New Adult: Tanya Fife for Lost and Found in Missing Lake 
YA/Juvenile Fiction:  E. F. Winters for Memeloose, The Island of the Dead
Adventures/Suspense: Jim Hennigan  for Recording a Kill
International Intrigue: Rian Everest for The Tangerine Trio
Mainstream: Nancy Adair for Soon Coming
Women's Fiction: Jessica H. Stone for The Last Outrageous Woman
Blended Literary Fiction: Michael Olin-Hitt for The Homegoing 
Honorary Mentions:
Enid Harlow for Good to Her
Thomas Whaley for Leaving Montana
Kate McKenna for True Stories of Local Heroes
Angela Brackeen for Lark, in Her Element
Laurie Fitzpatrick for Niello
Michael Hurley for The Vineyard
Ken Swarmer for Family of the Year
CONGRATULATIONS!
To view the 2014 Somerset Finalists whose works made it to the short list, please click here.
Good Luck to the Somerset First Place Category Winners as they compete for the Somerset AWARDS 2014 GRAND PRIZE position!
The 1st Place Category Winners compete for the SOMERSET AWARDS 2014 GRAND PRIZE position. The 2014 SOMERSET category winner was announced at the Chanticleer Authors Conference and Awards Gala in September 2015. See the Grand Prize Winners.
The deadline for The SOMERSET Awards 2014 was November 30, 2014.
The deadline for The SOMERSET Awards 2015 is November 30, 2015.
GRAND PRIZE Overall SOMERSET  Awards 2013 Winner was:
Jeremy Bullia for Individually Wrapped
The OVERALL CHANTICLEER GRAND PRIZE WINNER for 2013 came from the Somerset Awards: Michael Hurley for The Prodigal
To view the 2013 SOMERSET Award Winners, please click here.
To enter the 2015 SOMERSET  Awards, please click here. The deadline is November  30, 2015.
To enter your work into a Chanticleer Writing Competition, please click here. 
CBR's rigorous writing competition standards are the reason literary agencies seek out our winning manuscripts and self-published novels. Our high standards are also another reason our reviews are trusted among booksellers and book distributors.Chanticleer Book Reviews & Media, L.L.C. retains the right to not declare "default winners." Winning works are decided upon merit only. Please visit our Contest Details page for more information about our writing contest guidelines.
Please do not hesitate to contact Info@ChantiReviews.com with any questions, concerns, or suggestions about CBR writing competitions. Your input and suggestions are important to us.
Thank you for your interest in Chanticleer Book Reviews international writing competitions.