Listen to or download this article: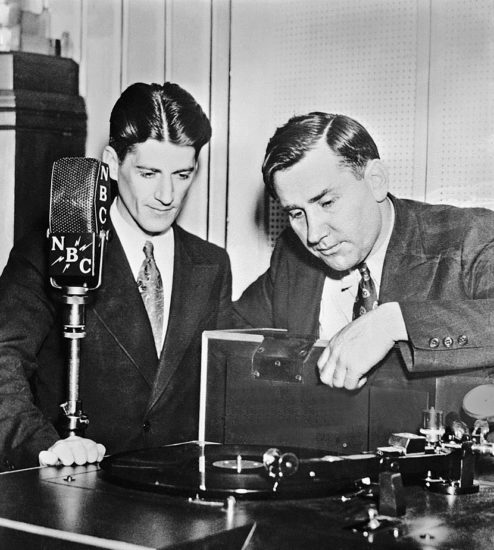 When I think of "Hindenburg," I immediately think of the disaster, when the LZ 129 Hindenburg Zepplin caught fire while docking in early May of 1937. It was the first transatlantic passenger flight of the year the famous vessel that had already flown from Germany to Brazil.
Interesting Facts about the Airship Hindenburg (sourced from the Smithsonian Magazine, May 4, 2017)

The Airship Hindenburg was the world's largest airship and was roughly the size of the RMS Titanic.
It was to make 10 crossings from Frankfurt, Germany to America (aircraft crossings of the Atlantic were still impossible at this time).
The Hindenburg was moored to the ground when it caught fire.
The entire disaster lasted 40 seconds.
The mystery as to why the Airship Hindenburg caught fire remains unsolved to this day according to the Smithsonian.
As I stated previously, audiobooks and podcasts were not what I thought about when the word Hindenburg was mentioned…
That was up until last fall at the 2018 Digital Book World conference. It was there when Kiffer and I met Chris Mottes, the CEO of Hindenburg Systems for Audiobooks, Podcast Audio Editing software, and Radio Broadcast Software. 
I had not thought of the cutting edge technology and communications innovators headquartered in the beautiful and ancient nordic city of Copenhagen,  Denmark—Hindenburg Systems. 
You may be confused at this point.
Why, you may ask, would a company want to be named after such a disaster?
Oh, that is a very good question!
On the ground that fateful day many observers and journalists were standing by to witness the landing of the Airship Hindenburg. Camera operators were recording the event. After all, it was 1937, things were starting to get tense. We needed something that would capture our collective attention and create a feeling of wonder.
Herbert "Herb" Morrison (May 14, 1905 – January 01, 1989), a radio journalist working for WLS in Chicago had with him the latest in technology, the PRESTO Direct Disc Recorder, to record the Hindenburg's first landing in America. 
And then things went horribly wrong.
It is Morrison's voice we hear rising above the chaos, this one reporter whose voice and name would be forever linked to the Hindenburg disaster as he stuck with his broadcast, relaying what he was seeing until the emotional toll and the horrible smoke overtook him. It was Herb Morrison's voice that sadly proclaimed, "… Oh, the humanity…"
Morrison was using the very latest in recording technology, the Presto, that allowed this historical account to be broadcasted and archived—at the Smithsonian. It was the world's first recorded eyewitness news report.
This is the segue to my story:
Bringing timely and important news at record speed is what Hindenburg Systems is all about. 
And that is why the Hindenburg Systems team decided on the Hindenburg moniker.
"The Hindenburg Disaster marked the birth of mobile reporting and expanded the possibilities for global communication," said Chris Mottes, CEO, Hindenburg Systems. "This is why we pay homage to the Hindenburg Disaster."
"Radio Touches Our Hearts," Chris Mottes, Hindenburg Systems.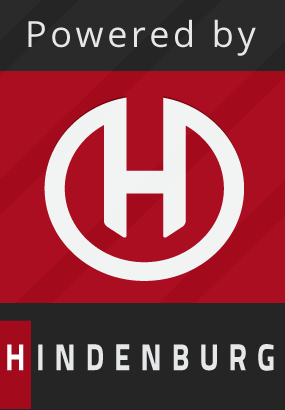 Now, when I think of Hindenburg Systems, I think innovation, Scandinavian ingenuity, and a product that is both timely and necessary for today's author (and for the Library of Congress–read on to the end of this article for more info). 
After all, authors are being called upon to shoulder more and more of the burden of book discovery and marketing, whether indie-published or traditionally published. Most of us understand it's necessary, but I'm not sure how many of us like it.
Hindenburg Systems makes the task of discoverability much easier. 
Hindenburg Systems offers a platform by which authors can create, enhance, and edit their own audiobooks in the ABC Narrator. This product is not new, Libraries for the Blind have been using Hindenburg for years, and they're not the only ones.
The same is true for the podcasting platform, Journalist Pro. Countries and organizations, schools, radio stations, colleges, and universities have been making use of Hindenburg products for a number of years, for the innovative technologies built into their systems and the ease of operation.  
These are just two of the nine systems Hindenburg offers, and it was these two products that Chris Mottes and Martin Swanholm graciously awarded to our CAC19 attendees (who took his class) and the first place winners as well as our Grand Prize winners of our 2018 CIBAs.
This is Hindenburg Systems' mission statement:
to tear down the technical divide between storytellers and their audience.
Every day 4 billion radio sets are turned on and tuned in. Stories are spread through the airwaves from the Artic to Antarctica. Podcasts are increasing this number. 

From cities to rural areas. Radio gives voice to street children in Tanzania, indigenous journalists in Nepal and war correspondents covering the darkest corners of our world. 

Radio touches our hearts.

The stories we hear change our perspective. Radio can strengthen communities and build nations. But despite radio being the most widespread media on the planet, there can still be a long way from storytellers to their audience. 
Our mission

is to close that gap! – Chris Mottes
So, when I sat down with the HS CEO the other day, I had some questions. Chris Mottes is a tall man, who speaks with a deep, accented voice. One might say he has a perfect radio voice. Charismatic and inspiring innovation aside, I thought if someone put a sword in his hand and gave him a shield, he would fill a role on the set of The Vikings rather nicely.
Being that Hindenburg Systems is a global concern, how does he do it?
Well, Mottes being a practical man, engages those who are currently working with a Hindenburg Systems product and brings them along to conferences where he exhibits his goods. The "experts" are from all over the world. When we were in Chicago, Johnathan Hurley was Mottes' go-to guy. Hurley teaches music at a high level (over 15 years) utilizing Hindenburg Systems podcaster in his work.
We met at a greasy diner in Chicago, I believe he had the pancakes, I'm not sure what was on my plate. (Sorry Chicago! We couldn't find the riches of your acclaimed breakfasting establishments.) Afterward, we found a gem of a coffee shop to sit and chat. The first thing I found out about Chris he is passionate about radio, coffee, rugby, and his family, not in that order.
At heart, Chris is a family man, and although his job takes him on the road nearly 80 percent of his time, he is able to recharge back in Denmark with his wife and three daughters – sometimes meeting up with them in remote locations from time to time. 
Because his parents were offered work at the Royal Swazi Inn in Ezulwini, Swaziland, Chris grew up with a wider world view than most of his Scandinavian neighbors. He speaks several languages, including three Swazi dialects, and calls the world his home. When asked what his favorite places to visit are, he responds immediately: It's a tie between South East Asia and South Africa.
Chris has been involved with several innovative companies, from noir Game Media to documentary films. But the most impressive thing Mottes told me that day was what attracts him to a business in the first place. Given that Mottes is driven to make a positive difference in the world, it's the vision of a company that is paramount in Chris's book. It has to be something other than making a lot of money. So, really, it is no surprise that Hindenburg Systems caught his eye and joined the team as CEO and Partner in 2011.
Hindenburg is the brainchild of CTO, Preben Friis, and Creative Director, Nick Dunkerley. Onboard as the software designer is Martin Swanholm, who along with Chris attended CAC19
Try out Hindenburg Systems for FREE — Yes, absolutely for FREE (no credit card needed)
These are the two Hindenburg System Products that authors, publishers, and podcasters absolutely should check out and take for a test drive!
Hindenburg Systems are friendly with  Apple & Windows platforms! Both work equally well with the  Hindenburg Systems' software programs.
You can even exchange sessions between the two. 
Hindenburg Audio Book Creator is for creating audio and talking books. It's the ideal combination of a highly intuitive interface and sophisticated audiobook production tool. Creating audiobooks has never been simpler.
– Epub3 
– DAISY 2.02 
– NLS DTB 
– Audio Book 
Hindenburg Journalist is a multitrack audio editor designed for podcasters, audio producers and radio journalists. 
It might look like any another audio editor – but it's not. 
The design and features are tailored for spoken-word productions. 
Hindenburg Journalist's focus is on storytelling. 
Record voice & interview

Add sound & music

Organize the material 

Edit the audio

Publish the story
★★★★★
"It does the things that a journalist or podcaster needs better than other programs and almost seems magic at times. Many things that must be learned through trial and error in other programs are performed automatically in Hindenburg."
-MarkinRussia.com
Did You Know?
The Library of Congress produces thousands of audiobooks annually using Hindenburg.

 "Why did the Library of Congress choose Hindenburg?"
Prior to Hindenburg, the Library of Congress used between three to five different software packages in the audiobook
production chain, requiring highly specialized staff to serve each area. The process typically took a week of post-production per book and involved a lot of manual intervention to ensure compatibility between the different tools on the slow slog
to completion.
In 2013, when the Library of Congress was looking for an integrated, end-to-end solution —that allowed them to record and produce a complete audiobook or magazine in a streamlined environment while improving quality and reducing the number of mistakes— Hindenburg was a natural fit.
In fact, Hindenburg had already developed an audiobook creator in conjunction with the Danish and Norwegian Talking Book Libraries that solved many of the same challenges faced by the Library of Congress.
In the end, by switching to HABC, the Library of Congress was able to introduce more flexible workflows and prepare for the future with text and audio formats like EPUB3.
What is the Hindenburg Audio Book Creator? 
HABC is a modern tool for fast, end-to-end production of audio and EPUB3 books. HABC allows narrators to intuitively record high-quality books and leverage automated sound engineering.
With double-digit growth in audiobooks and radio being the most widespread media on our planet (and growing), why not check out these informative links?
LINKS to other Chanticleer articles published on this extraordinary company:
https://www.chantireviews.com/2018/11/23/creating-audiobooks-and-podcasts-have-never-been-simpler-find-out-how-here/
https://www.chantireviews.com/2018/11/24/audiobooks-podcast-technology-expert-chris-mottes-to-present-workshops-at-cac19/