Listen to or download this article: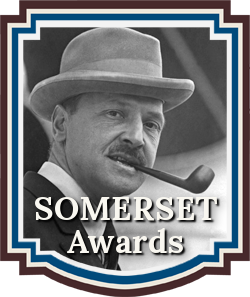 In our last Somerset Hall of Fame, we discussed the origin of the contest's name, and mentioned the success of William Somerset Maugham's first book Liza of Lambeth, (published 1897) which propelled him to become one of the highest paid authors of his time, but not without first finding himself struggling with poverty after leaving the medical profession as a fully qualified doctor. Somerset wrote the story while working as a medical student and obstetric clerk in working class London. 
 In the publication of this book, Somerset joined an extensive body of work in line with many fin de siècle authors such as Wilkie Collins, Richard Marsh, Matthew "Monk" Lewis, Bram Stoker, and Charles Dickens.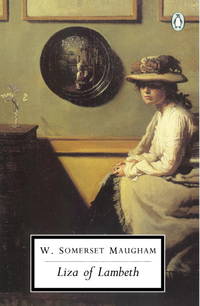 In Somerset Maugham's story, Liza, like many women in novels of this era, has her life dictated by the men who surround her, unable to break free of the desires and expectations that surround her, ultimately leading to her death. This examination of consent and the harmfulness of denying women agency can be seen reflected in the urgency of the suffrage movement, which passed its 100 year anniversary in August 18, 2020.  
It bears mentioning that women's suffrage started out as only being accessible for white women, with Chinese-American women not being able to vote until 1943, native-American women until 1948, Japanese-American women until 1952, and African Americans until 1964—though the 19th Amendment wasn't even ratified by all states until 1984!  To this day, voting and voter suppression remains a contentious issue in the United States. Stories like Somerset's showed the tension and the injustice taking place at the turn of the century in a way that made it real, accessible, and relevant to the literature published at the time and today.  
Anyone who studies the right of women to vote and writing has to come across Virginia Woolf (born January 25, 1882, London England) with her book A Room of One's Own. (Published September 1929) In this, she talks about where do we, as authors, have space to write. What do our room's look like, and is there even a writing room in our house? I always think of Stephen King writing in his laundry room when I first think of trying to find a space to write. Naturally, like voting, this becomes more complicated when you overlay things like ender identity, race, and orientation, causing further variation in the kinds of rooms that are allowed to be called one's own.
In A Room of One's Own (1929), Woolf blamed women's absence from history not on their lack of brains and talent but on their poverty. For her 1931 talk "Professions for Women," Woolf studied the history of women's education and employment and argued that unequal opportunities for women negatively affect all of society. Click here to read Britannica's biography of this extraordinary author. 
In the building of literary fiction, we reflect the world as we see it. Woolf, in her book, follows the fictional Judith Shakespeare, sister of the famous William, and his equal in terms of writing and genius. Like Somerset's Liza, Judith finds herself beset in a world where her agency is constantly overruled by the masculine presences in her life. In the end, Shakespeare's sister dies by suicide. In both these narratives, the death of the women provides an implicit critique of the way society tries to control them.  
Today, that critique and commentary still resonate. In the last ten years we have had the first Black president ever in the United States, and now we are set to inaugurate the first woman vice president who is also the first Black, south Asian, and Caribbean vice president. This doesn't mean that discrimination and all the problems faced by Somerset's Liza have vanished from the world, but it does run in cultural tandem with the mood of publishing seen at the end of the 19th century. It is a longstanding tradition that we continue culturally and politically in the stories we tell.   
It is with great pride, in the tradition of uplifting and supporting women and the oppressed, that we award Donna LeClair's manuscript, The Proprietor of the Theatre of Life, The Somerset Book Awards 2019 Grand Prize Award. LeClair is the first author in the Somerset Awards to have a manuscript win the Grand Prize in this highly competitive division. Huge congratulations!  
Below is what our editor had to say about The Proprietor of the Theatre of Life by Donna LeClair (manuscript overview)
This is no ordinary book and the word "extraordinary" can't begin to do it justice. It's a gift for anyone fortunate enough to read it and libraries around the globe should add it to their collections. It should be available to everyone. Emma is a highly sympathetic character, an everywoman, in need of answers. The reader learns as much as she does about individual and universal struggles on earth, the lessons to be gleaned from suffering, and the value of sharing our stories.
Presenting these lessons in the format of a novel is ingenious; they'll be accessible to readers who might not have had a clue how to compile, organize, and synthesize so much historical and spiritual scholarship. So many, too many, are suffering from grave, debilitating effects of PTSD; I wish this book could be gifted to them. It is literary balm. – Carrie M. Chanticleer Editorial Team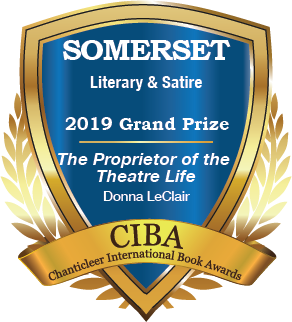 Journey as  Emma does, through multiple eras, continents, and thresholds embracing the authenticity of diverse ethnicities, life conditions, and testimonies. Entrusted intuition guides storylines plaguing the world today. She encounters visionaries of faith who elevate sensibility while gifting their existence to the survival of this illusion that we call home.
Join her on an exploration of the wisdom bestowed by the existence of those who brought humankind closer to understanding one another and the sacredness of our broader story. 
We look forward to joining LeClair on
her on an exploration of the wisdom bestowed by the existence of those who brought humankind closer to understanding one another and the sacredness of our broader story.  This phenomenal story is in the process of seeking representation.
Want more LeClair? 
To discover more of Donna LeClair's award-winning works, please click on the links below that will take you to our reviews:
Immunity,
the latest offering by award-winning author Donna LeClair, recounts one woman's struggles to maintain her sanity during a long nightmarish sojourn among the wealthy and powerful.
LeClair is a prodigious wordsmith who uses the writing craft to good effect. Whether it is a drug-induced temper flare-up, the destruction of a motel room, or a brief erotic interlude, the author weaves a rich tapestry. She has made fiction, it seems, of a painfully recalled set of reminiscences, changing the names to protect the innocent and avoid the wrath of the guilty. She examines the word "immunity" in its many guises:  protection from penalty, entitlement of the very wealthy and well-connected, exemption from "an old love," denial of responsibility, and "declaration protecting honorably truth."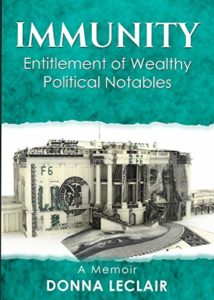 ---
Waking Reality, a memoir by Donna LeClair
Very engrossing, well-written, engaging, suspenseful and honest. Waking Reality is recommended reading for anyone looking for an engrossing account of a woman's courageous story growing up in the 1960s. You will want to see that she emerges through the dark tunnel of abuse.
Through engaging and well-written prose, LeClair relates the 1963 murder trial known as State of Ohio v. Bill Bush, a police sergeant who murdered three members of one family. Bush happened to be her uncle and the family he tore apart, hers. Due to the circumstances of the trial, LeClair and her sisters were in protective custody. Chanticleer Review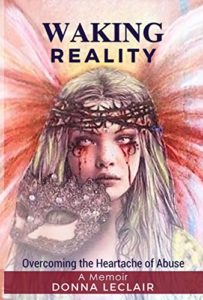 Three children, five lives, five stories, five human beings whose lives exploded with a pull of a trigger because of a little black book of secrets, lies, and destructions…

One thing I know for sure, for the safety of your own sanity, you must close the haunting of one chapter before you can open the infinite possibilities of another. –Donna LeClair
---
Want More Somerset Award Winning Novels?
Congratulations to all our 2019 first place category winners for Somerset. You can see some of the reviews for those books below.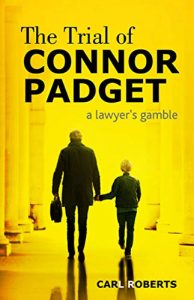 …Rarely does a book about the law take you this close into the mindset of an attorney. Carney isn't a criminal attorney but his ability to think "legal" demonstrates how a well-trained mind can work even in a foreign territory like criminal law. His familiarity becomes our familiarity. This is not a blockbuster case; no mob bosses will fall; no bombastic courtroom duels await. What is showcased here, however, is good lawyering, legal competence, and a writer's commitment to sharing his love of the law with his readers. – Chanticleer Reviews
The Trial of Connor Padget by Carl Roberts https://www.chantireviews.com/2019/05/07/the-trial-of-connor-padget-by-carl-roberts-legal-fiction-literary-fiction/
---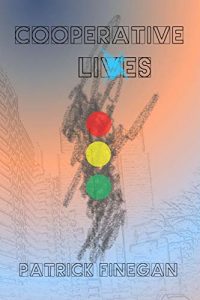 How well do people really know their neighbors? More importantly, or perhaps more sinisterly, how well do those neighbors know each other – and each other's secrets?…this character-driven story is most definitely a work of exquisite literary fiction that uses the exploration of its characters to drive the narrative. 
…Finegan does an excellent job of drawing us inside these seemingly tiny lives, and the deeper we go, the more significant these lives seem, and the greater the impact they have on each other as well as those who have been drawn into their well-written and extremely sticky web. – Chanticleer Reviews
Cooperative Lives by Patrick Finegan https://www.chantireviews.com/2019/09/03/cooperative-lives-by-patrick-finegan-literary-fiction-mystery-thriller-suspense-literary-fiction-romance-literary-fiction/
---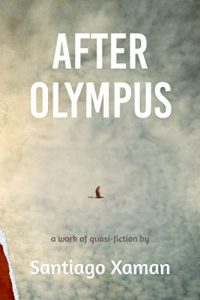 Fantastic magic realism, uncaged and wild, and brilliant in every way! Highly recommended.
In this groundbreaking novel, what is real – and what isn't – is always the heart of the matter. There are elements of reality in the fantastical, and there are elements of magic realism in the rather ordinary. After Olympus is a novel about characters who don't just think outside the box; they are outside the box.
Intrigued? You should be. We don't see novels like this every day, but this one will find its way into the hands of the most discerning readers. – Chanticleer Reviews
After Olympus by Santiago Xaman https://www.chantireviews.com/2019/10/26/after-olympus-a-work-of-quasi-fiction-by-santiago-xaman-magic-realism-literary-fiction-multi-cultural/
---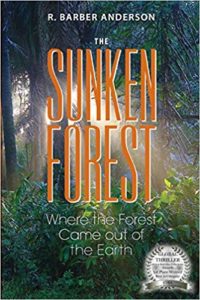 A captivating tale of Industrial Greed and Forest Conservation set against a thrilling backdrop of primeval forest, violence, and sex, international intrigue where one misstep may very well cost you your life.
Sunken Forest: Where the Forest Came Out of the Earth by R. Barber Anderson https://www.chantireviews.com/2019/11/21/the-sunken-forest-by-r-barber-anderson-thriller-suspense-action-fiction-literary-fiction-military-thrillers/
---
With these award-winning titles, you will understand why the Somerset Book Awards is one of the most competitive divisions in the Chanticleer International Book Awards. 
Look for the Chanticleer Reviews of these 2019 Somerset Book Awards Blue Ribbon Winners.
Judith Kirscht for

 

End of the Race
Claire Fullerton for

 

Little Tea
Maggie St. Claire for

 

Martha
Jamie Zerndt for

 

 

Jerkwater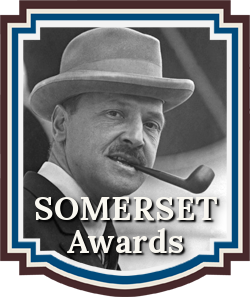 But Wait! Where's Satire?
Introducing the Mark Twain Book Awards for Satirical and Allegorical Fiction, a new (2020) fiction division of the Chanticleer International Book Awards (The CIBAs).
As a well-known humorist, Mark Twain employed satire to gently rib his audience and point out inconsistencies in the world as it appeared then, such as when Huck wonders why he would go to Hell for helping his friend Jim escape slavery.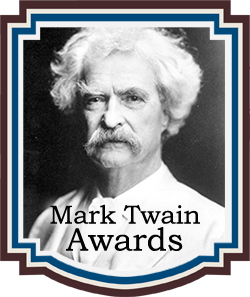 Due to the huge popularity of the Somerset Awards, we've had to break Satirical and Allegorical fiction off into a separate division that titled  The Mark Twain Book Awards. Keep an eye out on our website for our upcoming spotlight on this new Awards category and why we chose Twain!
Also, click on the Mark Twain Book Awards for classic works in Satire and Allegorical Fiction.
HOW DO YOU HAVE YOUR BOOKS RECOGNIZED? Submit them to the Chanticleer International Book Awards – Click here for more information about The CIBAs! 
The last day to submit your work is November 30, 2018. We invite you to join us, to tell us your stories, and to find out who will take home the prize at CAC21 in April.
 As our deadline draws near, don't miss this opportunity to earn the distinction your literary novel deserves!  Enter today!
The winners will be announced at the CIBA  Awards Ceremony on April 19, 2021, that will take place during the 2021 Chanticleer Authors Conference. All Semi-Finalists and Finalists will be recognized. The first place winners will be recognized and receive their custom ribbon, and then we will see who among them will take home the Grand Prize. It's an exciting evening of networking and celebration! 
First Place category winners and Grand Prize winners will each receive an awards package. Whose works will be chosen? The excitement builds for the 2020 SOMERSET Book Awards competitions and now for the Mark Twain Book Awards.
Our Chanticleer Review Writing Contests feature more than $30,000.00 worth of cash and prizes each year! 
~$1000 Overall Grand Prize Winner
~$30,000views, prizes, and promotional opportunities awarded to Category Winners