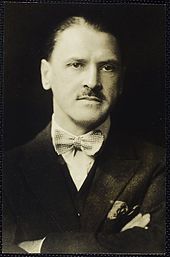 The Somerset Book Awards are named for the prolific writer W. Somerset Maugham
A quote from the Irish Times 
Permeated with cynicism from a blighted childhood onwards, Maugham had few illusions about himself or his work. In his 1938 memoir, The Summing Up, he acknowledged: "I am a made writer. I do not write as I want to; I write as I can . . . I have had small power of imagination . . . no lyrical quality . . . little gift of metaphor I had an acute power of observation, and it seemed to me that I could see a great many things that other people missed." W. Somerset Maugham
Have you seen the films inspired by his books?
---
Of Human Bondage
Of Human Bondage
A young medical student finds himself attracted to a beautiful but ambitious unfeeling waitress who ultimately may destroy them both. 
---
The Razor's Edge
The Razor's Edge 
An adventuresome young man goes off to find himself and loses his socialite fiancée in the process. But when he returns 10 years later, she will stop at nothing to get him back, even though she is already married.
He had everything and wanted nothing. He learned that he had nothing and wanted everything. He saved the world and then it shattered. The path to enlightenment is as sharp and narrow as a razor's edge.
"The Moon and Sixpence is not, of course, a life of Paul Gauguin in the form of fiction. It is founded on what I had heard about him, but I used only the main facts of his story and for the rest trusted to such gifts of invention as I was fortunate enough to possess." W. Somerset Maugham
Maugham describes the idea for the book arising during a year that he spent living in Paris in 1904: "…I met men who had known him and worked with him at Pont-Aven. I heard much about him. It occurred to me that there was in what I was told the subject of a novel." The idea remained in his mind for ten years, until a visit to Tahiti in 1914, where Maugham was able to meet people who had known Gauguin, inspired him to start writing.
The film adaptions of W. Somerset Maugham's works are too lengthy to list here. However, you can find them on the IMBD and on Wikipedia.
Writing advice from Somerset Maugham
Every writer hits now and then upon a thought that seems to him so happy, a repartee that amuses him so much, that to cut it is worse than having a tooth out. It is then that it is well to have engraved on his heart the maxim:  If you can cut, cut.
---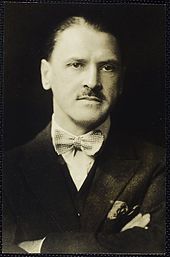 William Somerset Maugham, better known as W. Somerset Maugham was a British author who wrote plays and short stories and novels. He was a dashing and daring man who did not wish to follow the other men in his family to practice law. Imagine, an individual in the Victorian Era… He was born January 25, 1874, in Paris (at the British Embassy) and died on December 16th, 1965, Nice, France. 
During the First World War, our Somerset proved his valor by serving with the Red Cross in the ambulance corps (remember his earlier medical training) and was recruited by the British Secret Intelligence Service right before the October Revolution in 1917.
Somerset dove into medicine and was fairly good at it until he wrote his first novel, Liza of Lambeth (1897) and all bets were off. The book flew off the shelves and people were reportedly wrestling in the streets for copies to gift their loved ones as gifts. (*Creative license at work – however, you don't know that this did not happen…) He was known to say, "I took to it (writing) as a duck takes to water."
At the age of sixty-six, he had to flee with only a suitcase from the encroaching Nazis as they advanced across Europe. He escaped to England and then on to South Carolina, in the U.S. where he continued to work on the screenplay for Razor's Edge. He moved to Hollywood and then eventually back to France.
Did we mention that W. Somerset Maugham was repudiated to be the highest paid author of the 1930s?
Is it any wonder why we chose Somerset to represent our Literary & Contemporary Fiction Awards?

Somerset, Somerset,

He's our man!

If you didn't know him

Now you can! 
Somerset Cheer by Sharon Anderson
---
Welcome to the Somerset Awards where we comb through entries dealing with contemporary stories, literary themes, adventure, satire, humor, magic realism, women and family themes. We will put them to the test and choose the best among them.
You might notice that the connection between the works below is that they are commentaries on society. Time frames may differ, but the human condition is central to the story.
Here is a listing of the Somerset Book Awards Hall of Fame Grand Prize winners!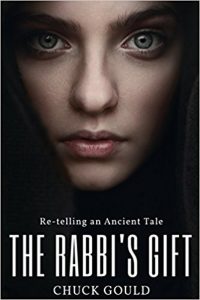 The Rabbi's Gift by Chuck Gould
Somerset Grand Prize Winner
Babylonian astrology and Jewish mysticism combine with Roman history to create a timeless story of passion and fate in Chuck Gould's The Rabbi's Gift.  Babylonian astrology and Jewish mysticism combine with Roman history to create a timeless story of passion and fate in Chuck Gould's The Rabbi's Gift.
---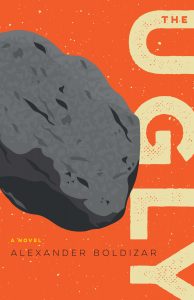 The Ugly by Alexander Boldizar 
Words thrown as hard as boulders are easy to catch – if you've had practice. Just ask our hero, Muzhduk the Ugli the Fourth…In the great tradition of existentialism, Boldizar brings us a book that is hard to classify. It has aspects of the existential with a fair amount of satirical wordplay and a bit of theater of the absurd thrown in.
---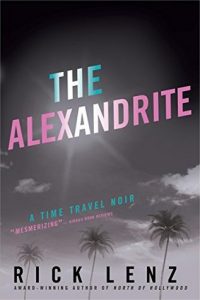 The Alexandrite by Rick Lenz
Marilyn Monroe, time travel, second chances – all steeped in mid-Century Hollywood history, culture, and magic.
---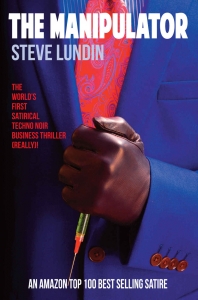 The Manipulator by Steve Lundin
With a fast-paced storyline and a rich cast of characters, this award-winning winning novel offers a uniquely hilarious, but scary, perspective on the how the businesses of public relations and marketing can take technology to its precipice to take advantage of a media addicted public.
---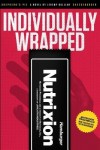 Individually Wrapped by Jeremy Bullian
Individually Wrapped tells us the bizarre tale of Sam Gregory's descent over the condensed course of a couple of days. Set in a 21st-century futuristic city, technology has permeated every aspect of the city dwellers' lives… Self-delusion is an interesting state of mind because everyone can see it except yourself, as it propels you ever deeper into oblivion, where not even technology can save you.
---
We would be amiss by not featuring and recognizing Judith Kirscht, our very own Pacific Northwest Somerset inspired author. Judith specializes in family sagas and societal issues.
Judith was born and educated in  Chicago during the Great Depression and then WWII. She taught school during the upheavals of the Vietnam protests and the Civil Rights movement. Later in life, she found herself in California, divorced and with two daughters. Judith taught creative writing at universities of very different cultures: University of Michigan and U of California, Santa Monica. Her novels continuously are awarded CIBA First Place Category ribbons for the Somerset Book Awards for Literary and Contemporary Fiction.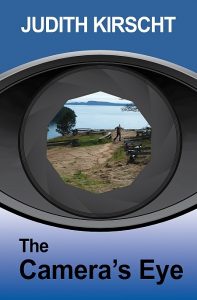 The Camera's Eye  by  Judith Kirscht
In a world where too many rocks are thrown at those who represent anything other than the norm in middle-class white America, two friends decide to take matters into their own hands and stand up to the hatred with which they are targeted in order to save their home and ultimately their lives.
Hawkins Lane by Judith Kirscht
Hawkins Lane is excellent and, ultimately, a redemptive story about the heart-wrenching tragedies a family can survive, and about the healing powers of nature and friendship. The characters and the story will linger long after the last page is read and you will be captivated from the first page.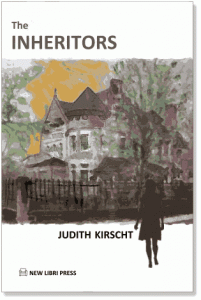 The Inheritors   by Judith Kirscht
"The Inheritors" by Judith Kirscht is a novel of one woman grappling to find her cultural and personal identity. Tolerance of others and the need for communication is required from each of us is an overriding theme in this latest work of Kirscht that explores the complexities of human nature and family bonds.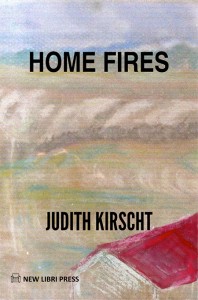 Home Fires  by Judith Kirscht
"Home Fires" is an intelligently written, fast-paced family drama that unfolds into a suspenseful page-turner. Although this novel masterfully renders the emotional hardships and tragedies that are sometimes part of dysfunctional relationships, it is not a depressing read.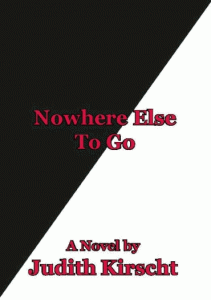 Nowhere Else to Go by Judith Kirscht
"Nowhere Else to Go" is a tightly woven and insistently engaging novel about racial prejudice and the blackboard jungle of the 1960s.
---
HOW DO YOU HAVE YOUR BOOKS RECOGNIZED? Submit them to the Chanticleer International Book Awards – Click here for more information about The CIBAs!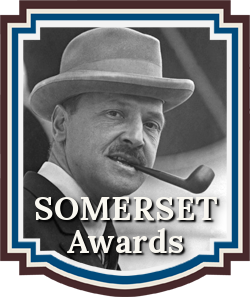 The last day to submit your work is November 30, 2018. We invite you to join us, to tell us your stories, and to find out who will take home the prize at CAC19 on April 27th.
 As our 
deadline
 draws near, don't miss this opportunity to earn the distinction your literary novel deserves!  Enter today!
The SOMERSET Book Awards is a division of the Chanticleer International Book Awards – the CIBAs.
The winners will be announced at the CIBA  Awards Ceremony on April 27, 2019,  that will take place during the 2019 Chanticleer Authors Conference. All Semi-Finalists and First Place category winners will be recognized, the first place winners will be whisked up on stage to receive their custom ribbon and wait to see who among them will take home the Grand Prize. It's an exciting evening of dinner, networking, and celebrations! 
First Place category winners and Grand Prize winners will each receive an  awards package. Whose works will be chosen? The excitement builds for the 2018 SOMERSET Book Awards competitions.
Our Chanticleer Review Writing Contests feature more than $30,000.00 worth of cash and prizes each year! 
~$1000 Overall Grand Prize Winner
~$30,000views, prizes, and promotional opportunities awarded to Category Winners